St. Mark's UMC Event Center
St. Mark's United Methodist Church
2391 St. Marks Way
Sacramento, CA 95864
Hold your event at St. Mark's UMC
The St. Mark's facilities and grounds are available for use by non-profit and community-based organizations, and to a limited extent by some for-profit groups. Meeting space and rooms for groups from 10 to 200 people are available.
Various meeting/seating configurations can be accommodated. Most meeting rooms are equipped with a whiteboard and overhead projectors are available by request. Other AV equipment, including digital video projectors and microphones can be provided for a nominal usage fee.
For more info, contact Shatara or the Church Office at (916) 483-7848 x 131.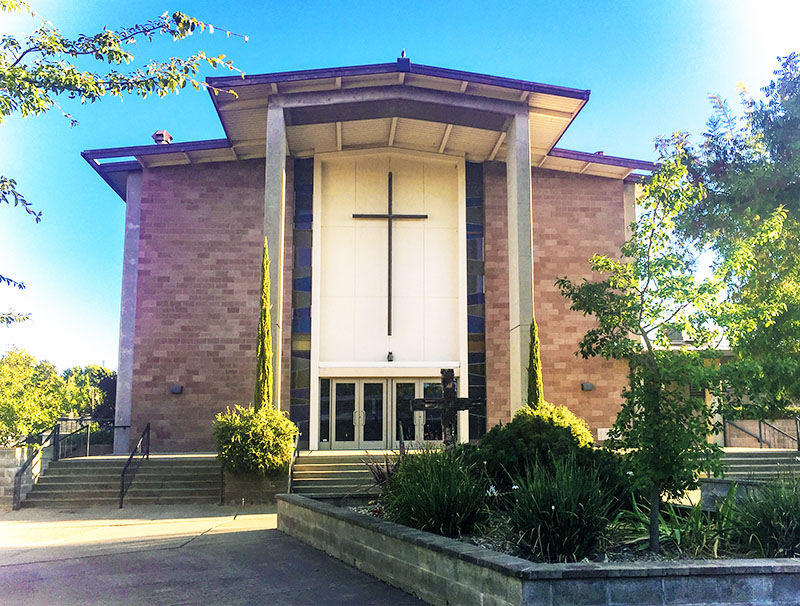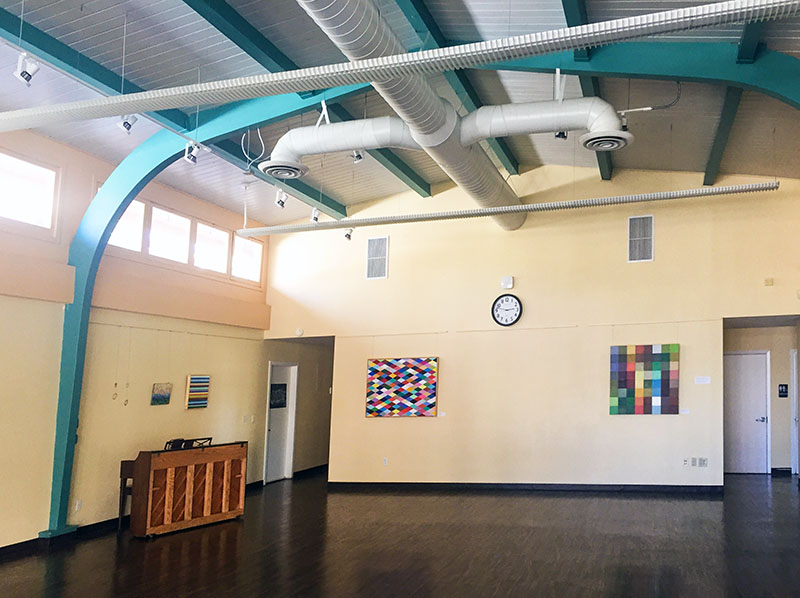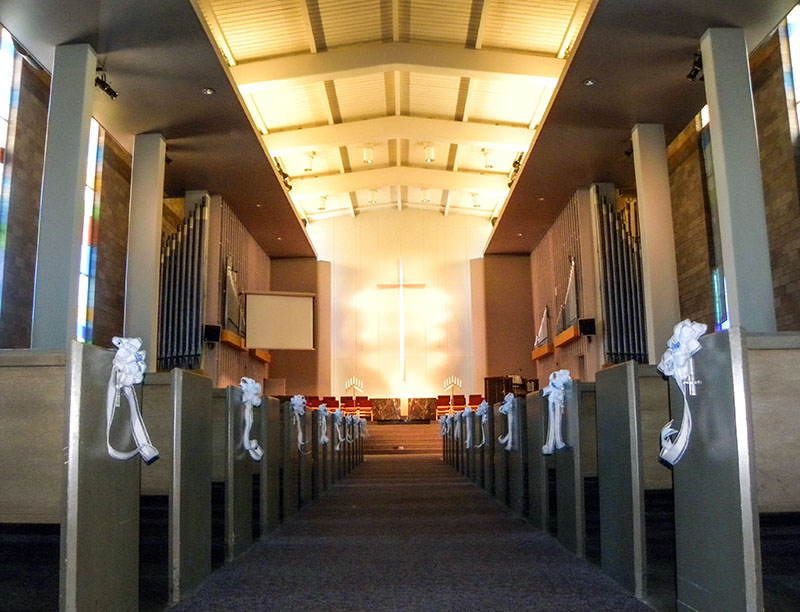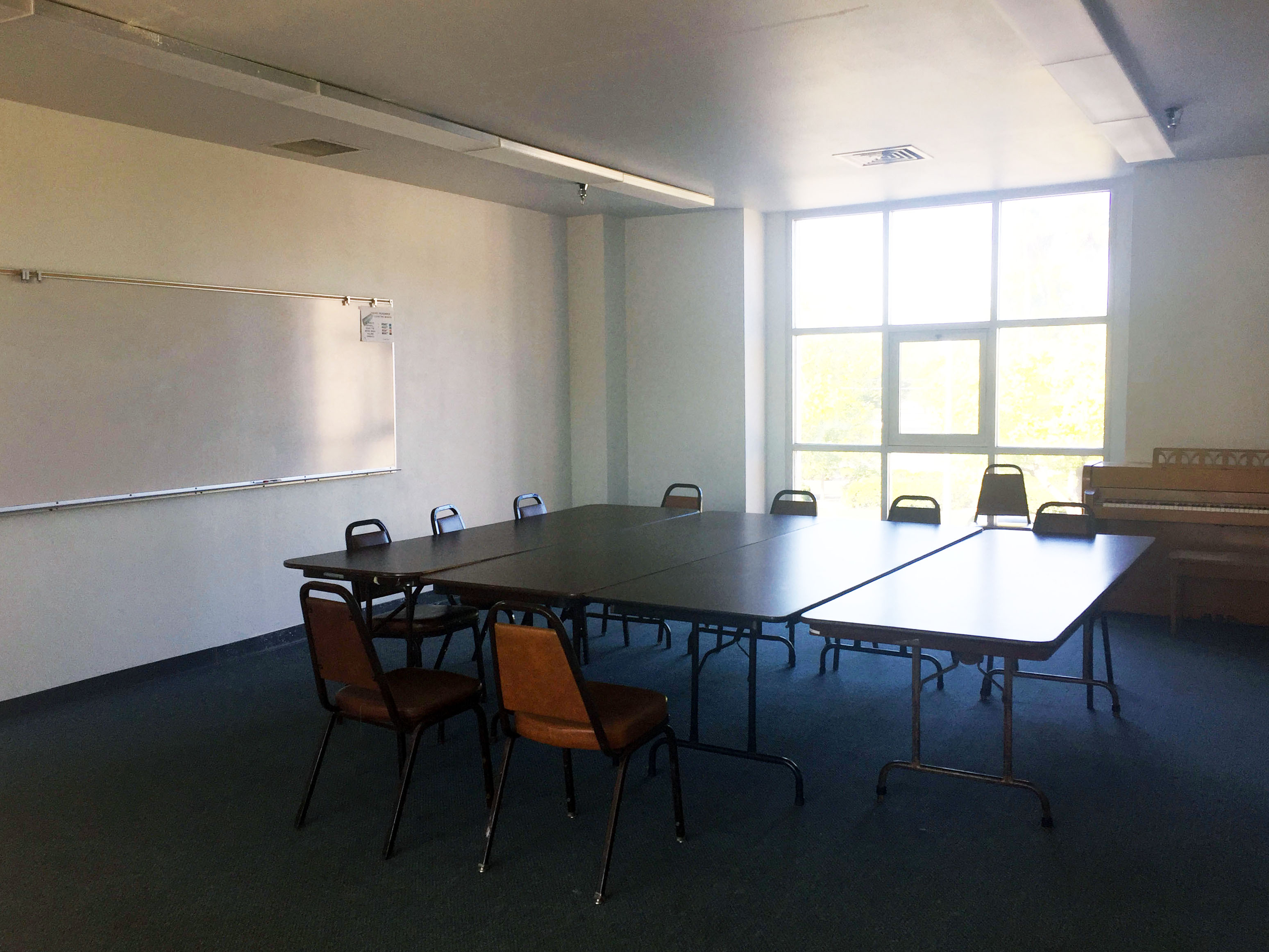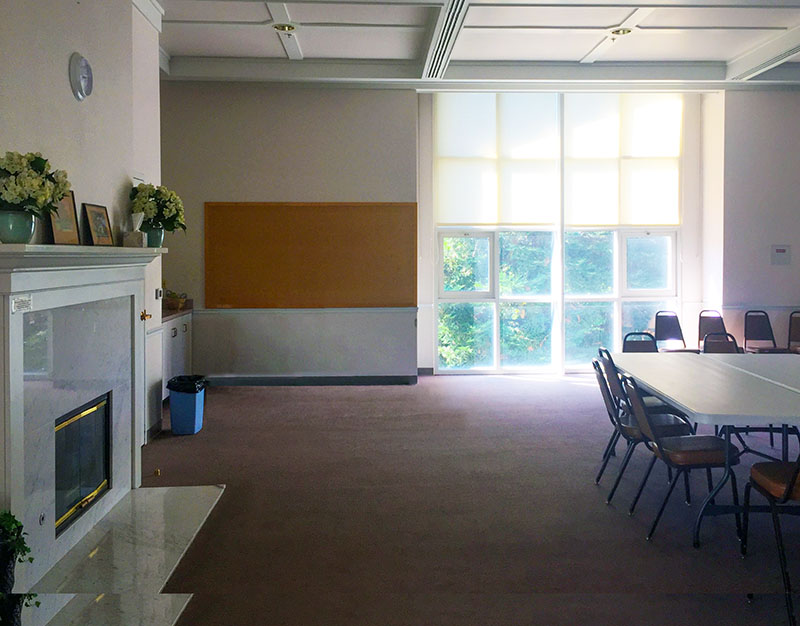 Weddings and Receptions
St. Mark's has several options for couples who are planning a wedding: from a simple, private setting with the couple and witnesses, to an extravagantly-decorated sanctuary full of the wedding party and guests. Couples are guided through all of the options by the Wedding Coordinator, Lisa Odom. As a result, each wedding is unique and tailored to the desires of the couple.
Pastor Alan and other pastors in the St. Mark's community are available to officiate wedding ceremonies. St. Mark's facility is available to couples not wishing to utilize our pastors, with approval of the Senior Pastor and Board of Trustees.
Funerals and Memorials
Contending with loss and end of life issues
St. Mark's facilities are available for memorial services for church members, constituents and their families. Facilities are available most weekdays and at select times on weekends.
St. Mark's clergy can officiate services and extend bereavement support. Inquiries regarding the availability of church facilities and pastoral support may be addressed to Cath Fenimore-Brown at (916) 483-7848, x118 or email cbrown@stmarksumc.com.
Groups that hold events at St. Mark's Event Center
German Genealogical Society
The
Sacramento German Genealogy Society
, a non-profit organization, which was founded in 1983 to promote the search for family histories of members who have a German heritage, has several meetings at St. Mark's each month. We are a membership society and many of our services are for members only. Others – such as our library – are free to anyone. We also have created several publications that we sell to members and non-members alike.
MacNexus
MacNexus
, a Macintosh computer user group, meets at St. Mark's on the first Saturday of each month.
PFLAG (Parents & Friends of Lesbians & Gays)
The Sacramento chapter of PFLAG meets at St. Mark's at 7:00pm on the third Tuesday of each month in Room E-26. PFLAG promotes the health and well-being of gay, lesbian, bisexual and transgender persons, their families and friends through: support, to cope with an adverse society; education, to enlighten an ill-informed public; and advocacy, to end discrimination and to secure equal civil rights.
Parents, Families and Friends of Lesbians and Gays provides opportunity for dialogue about sexual orientation and gender identity, and acts to create a society that is healthy and respectful of human diversity.
SACYPAA (Sacramento All California Youth in Alcoholics Anonymous)
SACYPAA -Sacramento All California Youth in Alcoholics Anonymous is an AA group for young people. This group uses St. Mark's facility for their monthly meetings on the fourth Saturday of each month. The general meeting begins at 6:30pm, with a social event to follow.
Women's Al-Anon Group
This women's group of
Al-Anon
meets at 6:00pm every Thursday at St. Mark's in Room E25. It is open to all women who are in need of support in the relationships with alcoholics.