Who We Are
Our Team & Leadership
The St. Mark's staff attends to the operational functions of running the church as a viable community resource and a faith-based social enterprise. This team is called upon to apply ministerial priorities, industry standards and best practices to the business and operational needs of the church. The Staff-Parish Relations Committee serves in a governance capacity to integrate staff and congregational focus on the mission of the church. The pastor provides day to day managerial and leadership oversight for the St. Mark's staff team.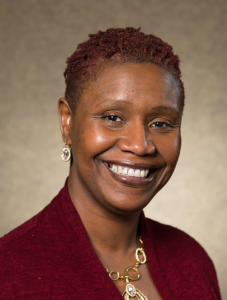 Rev. Quentisha Davis Wiles, MSW, ASW, MDIV., Sr. Pastor
Pastor
Reverend Quentisha Davis Wiles is a liberation theologian who believes the Word of God is a living Word and brings freedom and liberty when proclaimed, ingested, and applied to one's life. She examines sacred text from a womanist context, which provides an additional lens and perspective to the living gospel. Pastor Q as she is affectionately called has over 25 years in ministry and nine years in parish ministry. She has worked in various levels of ministry including youth director at Concord United Methodist Church, congregational care minister at Jones United Methodist Church and previously served as senior Pastor at Pittsburg United Methodist Church (PUMC).
Pastor Quentisha has served God throughout her professional career in parish and the mission field. Outside traditional ministry, she served as a community organizer, foster care social worker, drug treatment provider, assistant coordinator of the first teen domestic violence program in California at A Safe Place battered women's shelter, community-based mental health clinician working with 0-5, children youth and families, health prevention and intervention manager working with prostitutes and IV-drug users, teen mothers program manager in multiple cities, mental health director of three mental health centers in Richmond, Concord, and Antioch, California and as a crisis case manager working with victims of gun violence and family members of those lost to gun violence in the city of Oakland. God continues to use Pastor Quentisha in a variety of contexts, planting seeds of life and coaching God's people to wellness in and out of the local church.
Pastor Quentisha maintains a consultant, training, and transitional coaching practice with human service providers, organizational leaders, and communities. Her areas of expertise are transformational consciousness and leadership development, interdisciplinary engagement, workplace conflict, and navigation with special attention to cultural humility and restorative practices.
Pastor Quentisha's two life scriptures are
Proverbs 4:7 & 2 Timothy 2:15. She enjoys spending time with her family, reading, writing, painting, poetry, jazz, and nature walks in her spare time.
Pastor Quentisha has been married to Edward Wiles for 20 years, and together they have eight children ages 14-31. They also have four grandchildren.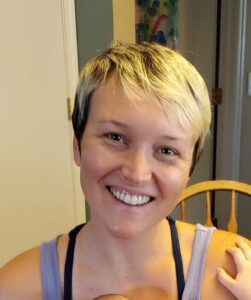 Rachael Davis
Worship/Music Leader
Rachael is a Sacramento native who currently lives in Carmichael with her husband, three-year-old son, eight-month-old daughter, and two beautiful dogs. She received a Bachelor of Arts, Music (Vocal Performance), from California State University, Sacramento, and currently studies classical voice with soprano Carrie Hennessey. Rachael works as a Personnel Liaison in the Office of Health Equity at the California Department of Public Health and loves her work.
Rachael joined her first choir at the age of three and hasn't stopped since! At 32-years-old, she has traveled the world singing with choirs and performing in some of the most beautiful places on earth. With her last choir, she even sang for Pope Francis in Vatican City! Rachael is extremely passionate about singing and musicianship, and is thrilled to be a part of the St. Mark's Team. She looks forward to helping build up the music program and evolving with it in her new role.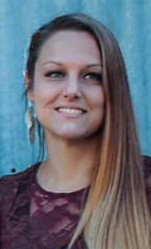 Irene Celedon
Church Office Administration
Irene oversees a wide variety of clerical communications and church publications. In addition to daily office duties in support of the church, she assists staff, serves as the Administrative Assistant to the Senior Pastor and maintains office programs and operations. In addition to video editing and distribution of Church video.
Irene enjoys and finds purpose working or volunteering for non-profit organizations. She loves to see how an organization, such as St. Mark's can help and make a difference in the community.
Irene cherishes spending time with her husband Victor and their two children. In their spare time you will find them hiking and exploring National Historic Landmarks. Or having downtime, playing board games or Sunday afternoon BBQs.
Irene joined St. Mark's Staff in September of 2016.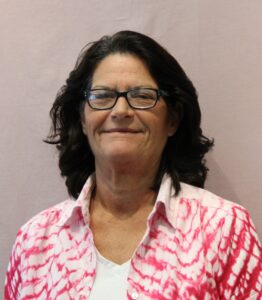 Denise Cruz
Finance Manager
Denise performs the financial management functions for St. Mark's. She attends to most of the matters relating to the church treasury including financial and personnel reporting processes and record-keeping functions. She consults and works with the Finance Committee and the church's leadership to attend to the fiscal health and vitality of St. Mark's.
Denise is St. Mark's primary contact for most matters relating to church finances.
Denise comes with a wealth of knowledge and has been working in an Accounting role for 30+ years in several different industries. This is a somewhat new and exciting role for her.
Denise joined St. Mark's in May of 2019.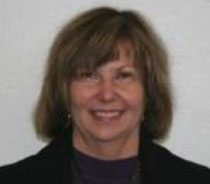 Pam Taylor, R.N
Parish Nurse
Pam serves as the Faith Community Nurse at St. Mark's. She is committed to the physiological and spiritual well-being of the extended St. Mark's community. The services that she provides are made possible through procurement of grant funding secured by the United Methodist Women. Pam joined St. Mark's in October of 2010.
Pam has registered nurse experience that expands over 30 years. She has worked in a variety of settings with most of her experience taking place in the out patient arena, including home care, hospice care and out-patient clinics. Her specialty nursing practice is Oncology. Pam has also worked in Family Practice, Internal Medicine, Pediatrics and multi-specialty clinics. Pam obtained her Bachelor of Science in Nursing from the California State University, Sacramento. She is a Certified Public Health Nurse and enjoys providing patient assessments, health education and resource referrals.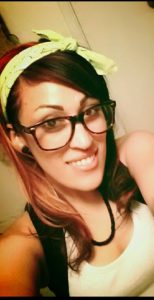 Elizabeth Cruz
Facilities Coordinator
Elizabeth oversees and manages the upkeep of St. Mark's campus facilities. Her responsibilities include care, maintenance and preservation of four building structures, two parking lots, a memorial garden, dedicated playground space and surrounding land and hardscapes.
She manages booking the calendar, coordinated use of space and on-campus resources for meetings, events and functions by church ministry teams and community groups.
Elizabeth provides leadership to facilities her team member. This team performs:
General housekeeping functions
Facilities maintenance and repairs
Event set-up and tear-town
Facilities supplies ordering and purchasing
Other related tasks
Elizabeth moved to Sacramento from the bay area in 2020. She enjoys bike rides, racquetball, basketball, spending time with her pug and kitty, and she hopes to practice becoming a magician as a hobby.
Elizabeth joined St. Mark's in February of 2020.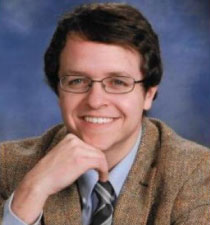 Robert Rouch
Organist
A native of Columbus, Ohio, Robert Rouch studied Organ Performance at Ball State University under Kirby Koriath and Raul Prieto Rameriz.
Robert has served as church organist at New Castle First Presbyterian, Grace Lutheran, and High Street United Methodist. Additional studies have included master classes in Barcelona, Spain with Ulrich Walter, Konstantin Volostnov, Ludger Lohman, Thomas Trotter, and Jane Parker Smith. Robert placed first by audience vote at the IV International d' Orgue de Mataró-Barcelona Competition.
Robert Rouch joined St. Mark's in November of 2016 as the Organist. Robert and his wife, Paula (PeeJay) live in Sacramento, with 7-year-old son, Demetrios.