Join St. Mark's Sundays at 10:00am or please join the growing community of online connection!
Our Vision
Enriching community and transforming the world through God's love.
  Our Mission
Growing a thriving, inclusive, and diverse congregation that engages the broader community with compassionate acts.
Our Core Values (ACSIS)
Advocacy
Cultural Humility
Service
Inclusion
Spirituality

Our Guiding Principles
Authenticity
Timeliness
Excellence
Come connect with the St. Mark's community!
Visiting
St. Mark's is currently closed during the COVID-19 crisis. Please connect with us online through youtube, Facebook and Instagram
Have Kids?
Connect with St. Mark's children's programs
Get Connected
Community is an important part of life at St. Mark's.
Exploring St. Mark's
Find out if St. Mark's is the community for you!
Messy Church
A fresh alternative to Sunday worship!
About St. Mark's
St. Mark's is a welcoming community devoted to healing lives with God's grace, making heaven real on earth.
This mission is pursued through active seeking,
building and celebrating.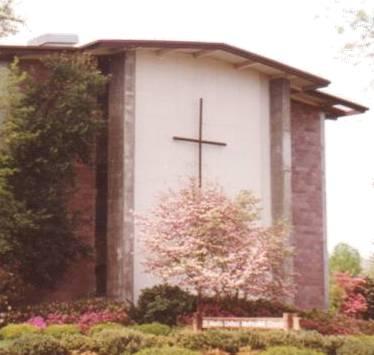 Worship Services
St. Mark's community meets for service at 10:00am on Sunday mornings. This service is of a blended style of musical offerings, including the Hupalo & Repasky pipe organ, St. Mark's Choir, Worship Team with Band and the Bells of St. Mark's.
St. Mark's subscribes to no specific dress code for worship services. Suggested attire: wear what is most comfortable.
Children attend the worship service for the first 20 minutes and are then dismissed to Sunday School. Activity books filled with crayons, coloring pages, word searches and mazes related to Bible scripture are available to keep young worshipers engaged. Please ask an usher for these activity books.
Sanctuary Church
Help is needed in the work of Refugee resettlement and support for those needing Sanctuary.
Homelessness
Providing a caring environment, nutritious meals, and a supportive community for people who are homeless.
Rainbow Alliance
St. Mark's serves as a hub for LGBTQ from growth in faith and love of God to community advocacy for progressive social change.
Food Closet
St. Mark's Food Closet is open Tuesday and Saturday from 10:00am to 12:00pm. You can help!
F.A.Q.
Frequently Asked Questions
Where is St. Mark's UMC?
St. Mark's is located near the intersection of Watt and El Camino Avenues in the Arden-Arcade area, behind the Country Club Plaza. 2391 St Marks Way, Sacramento, CA 95864
Is communion open to everyone?
Yes. Absolutely everyone is welcome regardless of church membership or affiliation. The sacrament of Holy Communion is celebrated on the first Sunday of every month.
Are there Bible study classes and other educational opportunities for adults?
Many opportunities abound at St. Mark's for Bible study, education, and spiritual growth. Classes are held and study groups meet not only on Sundays but throughout the week, on and off the church campus.
What do United Methodists believe?
The United Methodist church includes people with a wide variety of different beliefs. Everyone is invited to support one another along their spiritual journey.
How can I join St. Mark's?
Keep coming back. Join a small group or a ministry team. Speak with the pastor. Consider signing up for the membership classes that are offered for anyone who wishes to transfer their membership from another church and for those who have never joined a church community in the past.
What is the style and time of the worship service?
St. Mark's UMC worship service is at 10 am on Sundays. It features a blended style of musical offerings, there is no specified dress code (suggested attire: wear what is most comfortable), and children attend the worship service for the first 20 minutes before being dismissed to Sunday School. Read more here.
Is St. Mark's a place for children?
Yes! Childcare is available for infants and children under the age of 2 on Sunday mornings and other select times. During worship, children ages 2 years old through 6th grade are invited to the front of the sanctuary for a Bible story or lesson and then are escorted to Sunday School. For children who prefer to remain in the sanctuary for worship, red activity books filled with crayons, coloring pages, word games and other fun stuff are available upon request from an usher.
How does St. Mark's engage youth and young people?
Special activities are coordinated to stimulate spiritual growth and development for youth and young adults. Sunday School, group outings, potlucks, youth group Sunday evening functions and many other activities are provided under the leadership of the Youth and Young Adults Ministries Director and under the moniker of YOU Ministries.
Giving to St. Mark's
"Each of you should give what you have decided in your heart to give, not reluctantly or
under compulsion, for God loves a cheerful giver. And God is able to bless you abundantly,
so that in all things at all times, having all that you need, you will abound in every good work."
2 Corinthians 9:7-8 (NIV)
Donate
About the General Budget
The St. Mark's UMC general budget is the church's economic engine. Contributions made to St. Mark's, unless otherwise designated, are applied to the "general budget" by default.
Gifts, Memorials and Bequests
Gifts, memorials, and bequests are planned giving options that are the key to St. Mark's opportunity to make a difference in people's lives.