Prayer Submission
At St. Mark's we believe in the power of prayer. We believe that your prayer, no matter how big, no matter how small, will always be answered in accordance with the will of God. The answers to your prayers may not look like what you expect, but the answers to your prayers will always come and will always be from God in your best interest.
Request a Home or Hospital Visit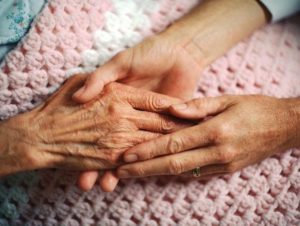 The church reaches much further than the four walls of our Worship Center. Members and constituents often cannot attend a worship service during times of ill health and limited mobility. Our Chaplain and Pastors are available to make home visits and hospital visits for prayer and spiritual guidance, upon request. Please submit a visitation request below or contact the Church Office, (916) 483-7848.
Thanks Be to God
Have you had God working your life through the power of prayer? Say thanks here.
Request prayers or pastoral care by calling the Church Office at (916) 483-7848 or submitting your request below.