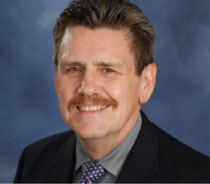 It would appear that the light at the end of the tunnel is getting brighter! Within the next couple of months, I expect that we will be returning to begin a gradual reopening of the church campus and the resumption of pre-COVID activity in face-to-face encounters.
I sense that most people seem to have a mixture of feelings… excitement about seeing each other again… talking together, singing and hugging… but also a measured anxiety about resuming "normal" interaction. We have all been accustomed to keeping distance for safety's sake, so we are a little nervous about resuming contact, even with people we love and trust.
As we make plans to return to on-campus activity, I want to invite you to do a review of your active participation in the life of the church family. This may be the time that you decide to make a new commitment of faith to the St. Mark's community. Our former bishop, Bishop Warner Brown, said that he didn't like the word "volunteer" -because it sounds as though you choose to do something because you feel like it. He said that being active as a person of faith is not "optional," instead, we should use the word "disciple" -as we all do what we do in response to God's call as a follower of Jesus Christ. We all believe that each individual within the church can make a vital difference to our community and our world. Lives can be healed and restored through the activities and ministries of St. Mark's, and you have an essential role to play.
I would also lift up the image of a household. A healthy household is one in which everybody has their own individual job description… especially when it comes to the routine activities and chores of the family. The word "chore" actually means to take your turn… to do your part. So, please give some thought and prayer now to your renewed activity taking your part as a disciple. Are you ready to be an office volunteer, help with yard work, sing in a choir, join a committee, join the homeless advocacy process, be and usher or a greeter, prepare a brunch, work with the youth or children, take communion to shut-ins, organizing study experiences or interfaith activities… the list is very long! Our GLBTQ siblings often talk about "coming out;" we will all be coming out again in our faith journeys, as COVID-19 becomes history; and my prayer is that we will all join in building new community and new ministries of St. Mark's.
We have had no direction at this point concerning re-opening from the Annual Conference. We can have some in-person activity after submitting a list of COVID protocols for each activity to the Conference office. It could be that June 15 will allow some more freedom with the various regulations. The fact that almost all St. Mark's participants have been vaccinated is a huge help. At the moment, the reopening team is looking at July 4 as a possible first Sunday of return to in-person worship. This could change!
During the last weekend in June, Bishop Carcaño and the leadership of the annual conference will be hosting the Clergy session of the Annual Conference via Zoom from our sanctuary. On June 27th, the conference ordination service will be live streamed from our sanctuary… which is an enormous privilege for us. I am particularly excited about this as my daughter, Rev. Emily Pickens-Jones, and her wife, Rev. Jacey Johnson Pickens-Jones, will be ordained in our sanctuary. Even though I will be reappointed to St. Mark's for another year, I will be entering the "retired relationship" at this year's Annual Conference… so it is thrilling for me personally to be so obviously "passing the torch!"
Stewardship Update
from Rev. Alan Jones, Pastor
I feel deeply grateful for the sustained financial support for St. Mark's all the way through the COVID-19 pandemic. Not only have we been able to maintain our General Fund budget including paying our Conference Apportionments; you have also:
• raised $178,000 for a new HVAC system for the Worship Center
• raised $18, 000 for the new sound system
• raised record amounts for both the Food Closet and the Pastor's Discretionary Fund
Thank you!
I am currently exploring options to upgrade the video system we installed last year and to replace the theater lighting in the sanctuary, so that as worship resumes in the sanctuary, and live streaming is offered as an optional means of participation, we will have the systems in place to provide an excellent experience both for those within the sanctuary as well as those joining online or on television. If you're interested in making a donation to the video/lighting fund, please simply put video/lighting on your check or online designation.
The generous gifts to the Food Closet and Discretionary Fund have enabled us to make major donations to River City Food Bank, Family Promise, Mary House and other individuals and agencies needing help. Thank you!
I have been asked to clarify the difference between two designated funds in the church's operating system. Most people are familiar with the Pastor's Discretionary Fund. This is an account to which there is limited access. I use it mainly to help people in serious need… paying rent, light bills, buying meds and food etc. Your giving to this fund during the past year has enabled me to make some larger donations as well as individual support. I recently sent a larger amount from this fund to UMCOR in response to their appeal for COVID support in India. I have also used the fund, this year, to make payments on our Special Sunday Offerings, which would normally include special envelopes handed out during worship.
Confusingly, there is a second fund, which has been called Pastor Designated Fund. These are gifts to the church… mainly memorial gifts… where people want the pastor to be the person who decides how the money is spent. I have used this fund to purchase items that would otherwise be a burden on our General Fund. I have asked Denise Cruz to rename this as Pastor's Special Fund, so as to avoid confusion between Discretionary and Designated.
I repeatedly say that I feel deeply privileged to be the pastor of St. Mark's. This is a great community of faith, with an enormous depth of commitment. I celebrate that commitment and am confident that God is leading us all into a new and exciting chapter of ministry in the year ahead. Thank you for all your loving commitment to God through the ministries of St. Mark's.
Kids and Youth Game Day in the Park
Saturday, June 12th
1:00-2:30
Orville Wright Park
Kids and Youth ages 5 and up are invited for a fun time of games and refreshments at Orville Wright Park located down the street from St. Mark's at 2331 St. Mark's Way.
RSVP is helpful for planning but not necessary. Parents are welcome to stay. If parents will not be staying they need to check in with Jen Banghart or Margie Shunk to sign a permission slip with emergency contact information.
Looking forward to an afternoon of fun!
Margie Shunk & Jen Banghart — Children & Youth Ministries coordinators
RSVP to margieshunk76@gmail.com or (916) 276-0593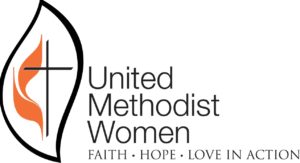 Tuesday, June 8th
UMW Meeting lauds nature's contribution to our health
On June 8 10:00am St. Mark's United Methodist Women will meet on Zoom for their general meeting. The speakers will be Neal Kohatsu, a physician with a Master's degree in Public Health and Desiree Beckman, Dr. PH, M.S., R.D, a Program Director with the University of California, Davis Center for Healthcare Policy and Research. Both are staff members of the Prevention Policy & Practice Group which is a multi-disciplinary team of public health and preventive medicine professionals dedicated to advancing population health and well-being.
The topic of the meeting will be The Green Prescription – Improving Health Through the Environment. While the COVID-19 pandemic has kept folks quarantined indoor and out of the rain and the cold, there is a cost to health. Even though there's strong evidence supporting the health benefits of getting regular doses of fresh air, greenery and sunshine, far too many people are now suffering from a "nature deficit disorder." Sadly, this is contributing to a host of serious health problems, including depression, heart disease and obesity. With the arrival of Spring, outdoors is calling to improve lives.
Group leaders will receive information on joining the Zoom meeting which they can share with group members. Also, UMW members may check out books for the UMW Reading Program in the Library from 10:00am to 12:00am Tuesday and Saturday when the Food Closet is open.

Tree Planting Beautifies
The St. Mark's Campus
On Sunday, May 23nd, several volunteers gathered to plant seven beautiful trees on the St. Mark's campus. Varieties included: gingko, redbud, and persimmon. With care, the trees will provide much needed shade, wonderful color through the seasons, and improved air quality, for many years to come. The trees were made possible through the support of the California Department of Forestry and Fire Protection and the Sacramento Tree Foundation. This tree planting was part of the Koa Family Study, exploring ways to improve health and well-being, including through the tree planting and stewardship. The study is headed by Dr. Desiree Backman at UC Davis, Prevention Policy and Practice Group. Neal Kohatsu is a researcher on the study.
Volunteers involved in the tree planting included: Pastor Alan, Shirley Finster, Marilyn Kissler, Denise Cruz, Elizabeth Cruz, Tony and Cathie Haywood, Dick and Margie Shunk, Neal and Mary Kohatsu, Anne Fenkner, Camala and her daughter Dalia. Shirley's parents, Bill and Esther Finster, were some of the founding members of St. Mark's and helped plant the first trees on campus!
Special thanks go to Tony Haywood who spent a week digging seven holes for the trees through concrete-like "soil." The project could not have been completed without his Herculean efforts!
St. Mark's Celebrates Pride Month in June
The Rainbow Alliance is St. Mark's ministry to welcome our LGBTQ+ brothers and sisters into the life of the church and to support activities that connect people in community inside and outside the church. For several years, the Rainbow Alliance and predecessor groups have supported the involvement of people of faith in Sacramento's Pride Festival in June to extend our welcome to the entire community.
The Pride Festival was virtual last year, and the decision has been made to stay virtual this June to assure the safety of participants and spectators. The main event is an hour-long "march" TV program on Sunday, June 27th (probably 11am on Fox 40). There will also be virtual festival activities on Saturday, June 26th (time TBD) along with social media and other online celebrations of Pride. Jim & Jean Strathdee are preparing a video about Rainbow Alliance to be shared on the church website during Pride Week. St. Mark's encourages members of our community to check out www.sacramentopride.org in coming weeks for more information.
As we move back toward being able to gather in person at church, the Rainbow Alliance will work on restoring and expanding activities like summer brunches and speakers and gearing up for an in-person Pride celebration in 2022. If you are interested in being involved in the Rainbow Alliance Team, please contact Margie Shunk at: margieshunk76@gmail.com
Sunday Morning Coffee via Zoom 10:00am
https://us02web.zoom.us/j/87173767282
Meeting ID: 871 7376 7282
One tap mobile: 
+1 (669) 900-9128, 87173767282# US (San Jose)
+1 (253) 215-8782, 87173767282# US (Tacoma)
Dial by your location
Meeting ID: 871 7376 7282
Find your local number:
https://us02web.zoom.us/u/ktDQeLmfU
Sunday Morning Coffee via Zoom 11:30am
https://us02web.zoom.us/j/84888084356
Meeting ID: 848 8808 4356
One tap mobile:
+1 (669) 900-9128, 84888084356# US (San Jose)
+1 (253) 215-8782, 84888084356# US (Tacoma)
Meeting ID: 848 8808 4356
Find your local number: https://us02web.zoom.us/u/kwFm4QvVU
Our "Lifting Spirits with Music" concerts will continue through May and June. We will take a summer break, and then re-evaluate whether we can do "live" performances at local retirement/assisted living and skilled nursing facilities. To date, 70 young musicians are participating in these concerts, with over 3,000 views.  
To watch click HERE
Please continue to watch these amazing young musicians, all from the Sacramento community, as they share their gifts and "lift" our spirits!
Thanks, 
Kathy Atkins – Program Director
(916) 761-9232
Prayer Requests
Kaleb Banghart; Rita Clark; Jean Fish;
Heinz Heckeroth; Dolly Quevedo &
Zach Tanis, great grand-nephew of Pat Rush
Long Term Prayer Requests
Lois Adamek; Ginny Baldauf; Berniece Buckley; Pat and Gordon Close; Doug and Charlotte Gardener; Nina Henley; Lucy Jeffries; Mary Kasai; Elizabeth Mackenzie; Mary McCullough Bill and Marilyn Malkasian; Jim Munro; Doris Olsen; Ted Slaughter; Peggy Smith; Fred Stallcop; Laura Warren; John and Lori White; Paul Blankenship
There is a team of people dedicated to the spiritual practice of praying for the needs of this community. If you have any prayer requests for yourself, family members or friends, please contact Rev. Marilyn Ericksen at mericksen@stmarksumc.com
Monthly Budget Update
Vitals 4/15/21 – 5/14/21
Special Offering = $465
Contributions = $60,050.49
Monthly Update 4/15/21 – 5/14/21
Annual Budget = $687,000.00
Monthly Requirement = $57,250.00
Received through 4/15 – 5/14
General = $41,005.49
Designated = $18,580.00
Total Income YTD through April
$210,634.42
Total Expenses YTD through April
$204,712.76
Staff office hours
Pastoral
Rev. Alan Jones
Monday-Thursday 9:00am-5:00pm(remote)
Contact: ajones@stmarksumc.com
or for emergency after hours,
please call 916.806.1000 (cell).
Administration
Irene Celedon
Monday-Friday 9:00am-3:00pm (remote)
Contact: iceledon@gmail.com
Facility
Elizabeth Cruz
Monday-Friday 9:00am-3:00pm (in office)
Contact: ecruz@stmarksumc.com,
916.483.7848 ext 131
Finance
Denise Cruz
Tuesday, Wednesday, Thursday 8:00am-5:00pm
Contact: dcruz@stmarksumc.com
Music
Cath Fenimore-Brown (remote) Tuesday-Friday, Sunday 9:00am-5:00pm,
days off Monday and Saturday.
Contact: cbrown@stmarksumc.com
Nurse
Pam Taylor Contact: ptaylor@stmarksumc.com