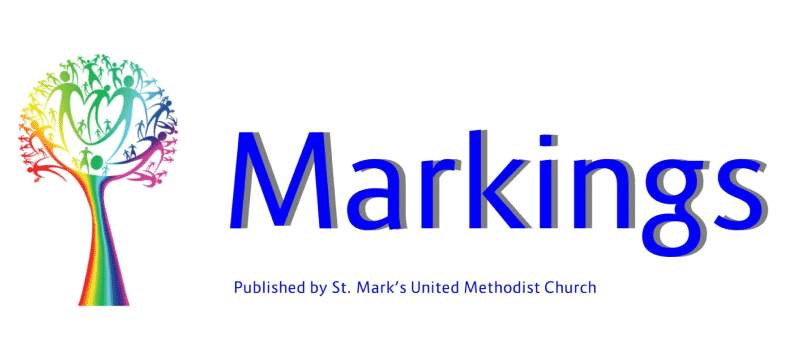 January 1, 2020                                                               Volume 72, Number 1

Back in September, I wrote about the involvement of St. Mark's in the Growing Young process. A team of St. Mark's leaders are being trained to enable the congregation to move the youth of the church community into center stage and enable their full participation in the life of the church.
One simple plan has been floated that you may find helpful. It is called the Five and Five plan. It is very simple. You are invited to make a point of engaging in conversation with five young people and without giving them the third degree, you ask them about five areas of their lives. Essentially you are showing interest and appreciation for another human being and getting to know them. You might consider… instead of asking questions with specific answers… like, Which school do you go to? Ask what do you like best about school? and what do you find the most difficult?
During the season of Epiphany, the worship services will focus on themes growing out of the Growing Young program and youth will be involved in planning, leading and guiding each worship service. I invite you to listen hard to a world with which you may be unfamiliar. We have some amazing young people in the St. Mark's community… they are talented and very wise. We all need to hear their wisdom. When asked, we need to be ready to share about ourselves, our joys and struggles, and for those of us who are older, be ready to share the wisdom we have developed over the years.
Those of us who are older may be fearful of interacting with young people, because we fear being misunderstood or being seen as out of touch. Truth is, we all have wisdom and beauty to share. The youth of St. Mark's long to build better relationships with people from other generations and to find out about their joys and struggles. The healthiest community is a community where generations do not provide walls of division, but rather they provide an opportunity to learn and grow.
As I tell my own life story, it includes the fact that I may not be here today, or even be part of the church, were it not for a 72-year-old man called John Pratt, who befriended me when I was 12. John sat down next to me on a church outing and engaged me in conversation about myself. I felt both valued and appreciated. John trusted me and developed a deep affection for him.
During the Epiphany season, many of us will also be reading and reflecting on White Fragility. I encourage everyone to get hold of a copy of the book, read it and then join a group for a process of reflection on its contents. The legacy of racism is pervasive in this community as it is in others. Just as we all need to listen and see people of other generations… we all need to listen and see people of other racial and cultural backgrounds. We will all be enriched, healed and made whole by the process.
God is at work in you and me building a healthier world rooted in compassion and justice and you and I are God's heart, hands and feet making it happen.
Prayer Requests
*Lois Adamek * Ginny Baldauf * Peggy & Paul Blankenship* Jim & Johanna Brownell*
* Richard Burns* family of Rita Ainslie* Pat & Gordon Close* Celina Davin *
* Doug & Charlotte Gardner* Debbie Kenngott *Vivian Noble* Shirley Reese*
* Terry Travis* Fred Stallcop*

 It's time to welcome a New Year! It seems fitting to begin with a spirit of positivity. In that spirit, the following article from Harvard appeared. I hope it will provide inspiration for you as we begin 2020.
Want to feel better and improve your health? Start by focusing on the things that bring you happiness. Scientific evidence suggests that positive emotions can help make life longer and healthier.
But fleeting positive emotions aren't enough. Lowering your stress levels over a period of years with a positive outlook and relaxation techniques could reduce your risk of health problems.
Pathways to happiness, in an early phase of positive psychology research, University of Pennsylvania psychologist Martin Seligman and Christopher Peterson of the University of Michigan chose three pathways to examine:
Feeling good. Seeking pleasurable emotions and sensations, from the hedonistic model of happiness put forth by Epicurus, which focused on reaching happiness by maximizing pleasure and minimizing pain.
Engaging fully. Pursuing activities that engage you fully, from the influential research by Mihaly Csikszentmihalyi. For decades, Csikszentmihalyi explored people's satisfaction in their everyday activities, finding that people report the greatest satisfaction when they are totally immersed in and concentrating on what they are doing — he dubbed this state of intense absorption "flow."
Doing good. Searching for meaning outside yourself, tracing back to Aristotle's notion of eudemonia, which emphasized knowing your true self and acting in accordance with your virtue.
Through focus groups and testing hundreds of volunteers, they found that each of these pathways individually contributes to life satisfaction.
Things that won't make you happy
People tend to be poor judges of what will make them happy. Here are some widely held myths about what will bring happiness:
Money and material things. The question of whether money can buy happiness has, for more than 30 years, been addressed by the "Easterlin paradox," a concept developed by economist Richard Easterlin. His research showed that people in poor countries are happier when their basic necessities are covered. But any money beyond that doesn't make much difference in happiness level. This idea has been challenged periodically, as in 2008 when two University of Pennsylvania researchers analyzed Gallup poll data from around the world. They showed, in contrast to Easterlin's work, that people in wealthier countries are happier in general. The two studies were not directly comparable in method, however. And Easterlin points out that the new study may be flawed by cultural bias, as people from different countries may have different ways of answering questions about wealth and happiness.
Youth. Being young and physically attractive has little or no bearing on happiness. In a study published by Richard Easterlin in 2006 in the Journal of Economic Psychology, not only did being young fail to contribute to happiness, but adults grew steadily happier as they moved into and through middle age. After that, happiness levels began to decline slowly as health problems and other life problems emerged.
Children. Children can be a tremendous source of joy and fulfillment, but their day-to-day care is quite demanding and can increase stress, financial pressures, and marital strife. When ranking their happiness during daily activities, mothers report being more happy eating, exercising, shopping, napping, or watching TV than when spending time with their children. In several studies, marital satisfaction declines after the first child is born and only recovers after the last child leaves home. Personal relationships of all types are important, however. In studies, being married, having more friends, and having sexual intercourse more often are all moderately or strongly associated with happiness.
How do you know if you're in flow?
You lose awareness of time. You aren't watching the clock, and hours can pass like minutes. As filmmaker George Lucas puts it, talent is a combination of something you love a great deal and something you can lose yourself in, something that you can start at 9 o'clock, look up from your work and it's 10 o'clock at night …
You aren't thinking about yourself. You aren't focused on your comfort, and you aren't wondering how you look or how your actions will be perceived by others. Your awareness of yourself is only in relation to the activity itself, such as your fingers on a piano keyboard, or the way you position a knife to cut vegetables, or the balance of your body parts as you ski or surf.
You aren't interrupted by extraneous thoughts. You aren't thinking about such mundane matters as your shopping list or what to wear tomorrow.
You are active. Flow activities aren't passive, and you have some control over what you are doing.
You work effortlessly. Flow activities require effort (usually more effort than involved in typical daily experience). Although you may be working harder than usual, at flow moments everything is clicking and feels almost effortless.

Resource: Harvard Health Publishing
Celebrating Pastor Mahsea!
St. Mark's will be honoring and saying farewell to Pastor Mahsea Evans as a staff member on Sunday, January 12 at 12:00 noon. A light lunch will be provided by the Staff Parish Relations Committee. Please plan on attending, help us honor him, and give him a good send off to his new appointment.
Mahsea has been appointed to the Roseville UMC ½ time since November 1, but this will be increased to 3/4 time starting January 1, 2020. This means that he will no longer be on staff at St. Mark's after December 31. We share in his excitement about this new chapter in his life and ministry.
He has been the Assistant Pastor at St. Mark's since November 2015 and he deeply endeared himself to this church family. We will miss him! While on staff at St. Mark's Mahsea has been involved with pastoral care, youth ministries and outreach He has been very visible in worship and is beloved as a great preacher.
Mahsea's move to Roseville is not only a significant move forward in his clergy career; it is also a major step forward in the process of becoming a fully ordained United Methodist pastor. As well as missing Pastor Mahsea we will miss his wife, Kawami, and their daughter, Niara. We will celebrate them all on January 12. Please come!
E
verything You Ever Wanted to Know about
St. Mark's & Lunch, too
Are you interested in discovering more about this church and it's Methodist heritage? You may be planning to become a member of the church, or you may simply want to know more about why St. Mark's does what it does. You may also be a longtime participant in the church who feels the need of a refresher and would like to meet some new people. Whatever your reason, the next Exploring St. Mark's gathering is the place for you. It is being offered in a one day format on Saturday January 11, from 10:00am to 2:00pm in Wesley Hall with a light lunch. For more information please call the Church Office at 916.483.7848, or Dolly Quevedo (916.283.4966) or Joan Bryant (916.944.7082).

Leaves in the Grace Cafe parking lot need to be raked up and put in green waste pile
Gutters need to be cleaned out on Administration Bldg. and Grace Cafe
Security Issues: If you see something not right happening on the St. Mark's campus, politely say something. Ask them to clean up their mess, etc. Or, call the non-emergency Sheriff's office at 916.874.5115 and report what is happening. Then let the Office know.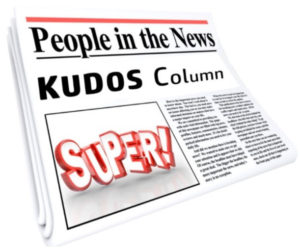 Many thanks to the Office Volunteers, who volunteer weekly to support and assist Irene Celedon: Linda Bond, Kim Easterling, Sharon Grieve, Millie Loutensock, Bobbie Morford and, especially, Sally J. Weinland, who volunteers on multiple days each week.
Kudos to the many volunteers who fill these essential positions each Sunday: Attendance recorder, Choir Members, Cookie Providers, Communion Servers (1st Sunday of Each Month), Communion Stewards (Set Up 1st Sunday of Each Month), Floral Arranger, Greeters (4), Liturgist, Lobby Decorator, Projectionists (2), Sound Technicians (2), Sunday school Teachers and Assistants for both, Adult and Children's Classes, Ushers (4), Welcome Center Hosts (3), Worship Musicians and Singers, and Youth Leaders.
Have you tried something new lately? Where would you shine in one of these opportunities? Contact Ginny Romero, SPRC Chair, if you are willing to volunteer and don't know whom to contact. She can be reached at 916.359.0123 or ginnyromero5800@gmail.com.
How to Maximize Your Investments
Do you own stock that has appreciated or other investments that, if sold, would result in a higher tax bill? Are your CDs or other investments producing a lower return or less income than you would like, If so… St. Mark's can help. Might you please consider:
An outright gift. One of the easiest ways to lower your tax payment is to make a tax-deductible gift of an asset to the church. Consider a Charitable Gift Annuity. Investments that produce little or no income can be exchanged for a Charitable Gift Annuity that makes fixed payments for your lifetime. A Charitable Remainder Trust. Investments that have appreciated can be used to generate income and tax savings. Your thoughtful and faithful stewardship can help to build a great future for St. Mark's. Please feel free to speak with Chris Harris or anyone on the Finance Committee if you need some guidance.
 Community Advocacy
Support the Dream and Promise Act of 2019 for Immigrant Dreamers, TPS Holders, and DED Recipients in the United States!
H.R.6, The Dream and Promise Act of 2019, is legislation that protects certain immigrants, providing them with the ability to remain in the U.S. and access a pathway to citizenship.
Dreamers are immigrant young people brought to the U.S. as children. Many are now young adults.
Temporary Protected Status (TPS) holders and Deferred Enforced Departure (DED) recipients are migrants who have lived legally in the U.S. for decades due to armed conflict, environmental disaster, or other situations in their countries of origin that prevent safe return.
The United Methodist Church has for years supported DREAM Act legislation providing a pathway to citizenship for Dreamers. Millions of Dreamers, TPS holders and DED recipients have mixed-status families including these statuses, alongside U.S. citizen status.
Recognizing the lives these individuals have built in the United States, the prohibitions to their full participation in U.S. society, the contributions they have made nonetheless, and threat of danger, family separation, and destroyed lives that deportation presents, the Dream & Promise Act of 2019 is just legislation that presents a practical and biblical way of "welcoming the sojourner among you as your own." Leviticus 19:34
Tell your Senator:  Pass the Dream & Promise Act of 2019 Now!
https://www.umcjustice.org/what-you-can-do/advocacy/take-action/dream-promise-act
Continuing St. Mark's dialogue on racial justice
A new all church study has been organized by the Racial Justice Task Force for February, 2020.
White Fragility: Why it's so hard for white people to talk about racism, by Robin Diangelo, is the focus book. This book is a significant book for the time, especially with the rise of hate in the communities and nation. Diangelo provides helpful guidelines for us all to be in dialogue about race and the damage of institutional white racism. The book is readable and powerful. Books will be on sale, the cost is $13.
Sign-are available after worship for the 4-session study groups in February. Plan ahead, and get your book, and commit yourself to this essential time of dialogue in church community.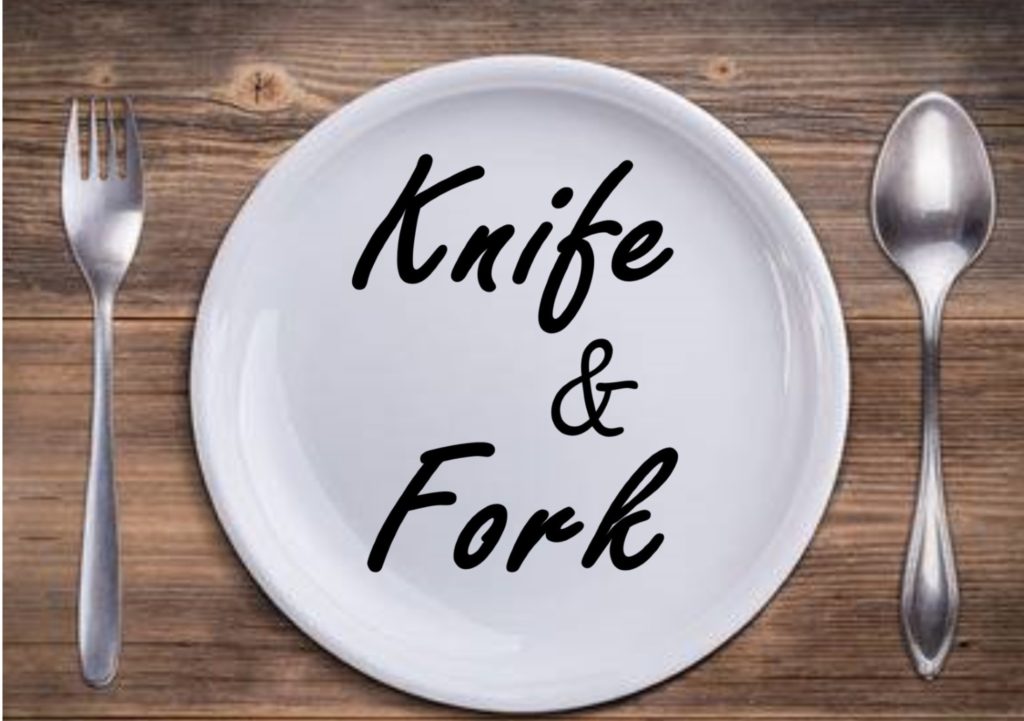 United Methodist Women Knife and Fork
The Knife & Fork group will be having lunch at Serrentella's Italian Restaurant and Pizzeria at their new location in the Milagro Center, 6241 Fair Oaks Blvd, Carmichael, on Thursday, January 2, 2020, at 12:30pm. Meet in Room E4 at 12:00pm to carpool to the restaurant. All are welcome! Please RSVP to Joyce Estes 916.481.0418.
Compassion Village: help needed!
St. Mark's felt very proud as we worked to create one Tiny Home for Compassion Village, which is housed on a church campus in North Sacramento.
St. Mark's has been asked to put together team to cook and serve a meal for the Compassion Village residents on a Saturday evening January or February starting at 4:30pm. Jeff Adams has agreed to coordinate the team and purchase the food for the meal. This is a great opportunity to get to know 10-12 residents in Compassion Village as they gather for a community meal. Please contact Jeff Adams if you would like to be part of the team 916.201.6889 or email him at afa@surewest.net !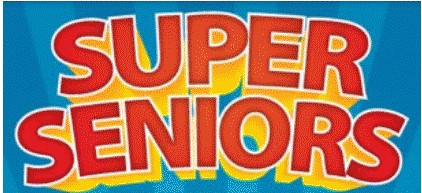 Super Seniors will be thinking "SNOW" this month. Come on January 9, enjoy a great potluck lunch, fellowship with friends, and share your "snow experiences". Bring your stories, a luncheon dish to share, and your own tableware, and join them in Wesley Hall at 12:30pm. All are welcome!
Wanted Christmas Trees 2020
The sanctuary is in need of new or gently used artificial Christmas trees for next year, please only 5 feet or taller. If you have one to donate please contact Mary Czech at 916.488.8130.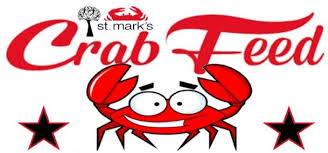 Save the date St. Mark's Crab Feed is on February 29, 2020!  The fun will happen at The La Sierra Community Center 5325 Engle Road, Carmichael. If you would like to help with this year's event, please contact Tom Grant at tandcgrant@sbcglobal.net"
  St. Mark's Monthly Dine Out Group  
If you like to dine out with church friends, come for lunch at Back Forty Texas BBQ, 1201 Orlando Ave., Roseville, on Friday, January 17, at 12:00pm. For more information and reservations, contact Margaret Ann Dukleth, 916.961.9514, by Sunday, January 12. Please call before 2:00pm daily.
On Saturday, January 25, 7:00pm at First United Methodist Church, Sacramento Singer/Songwriters Jim and Jean Strathdee, The Sacramento Women's Chorus and The Sacramento Gay Men's Chorus will perform a concert that benefits The Trans Queer Youth Collective, a support group for teens and their families founded by Julie Strathdee.
Tickets are $15 in advance or $20 at the door and can be purchased on Eventbrite.com (search Trans Queer Youth Collective) or at St. Mark's beginning in January.
For more information contact Margie Shunk, margieshunk76@gmail.com or 916.771.3204.
Family Promise guests will return to St. Mark's February 15-23, 2020. They need many volunteers to help make the week a success.

Marsha Spell, Sacramento Family Promise Director will give an update and in-service on Sunday, January 12, at 11:15am after church. Room to be announced.
Family Promise is a non-profit organization that works with 32 churches and synagogues in the Sacramento area to provide housing and meals for newly homeless families until they can find housing. St. Mark's hosts Family Promise families four times a year for a week at a time.
Family Promise families appreciate the support that they get from the program. They are making a real difference in their lives and hope that you can be part of this important ministry!
For more information contact Joyce Estes, 916.481.0418 or Jill Dawdy 916.743.9516.ngs.
Copyright © 2019 St. Mark's UMC, All rights reserved.
Our mailing address is:
St. Mark's UMC
2391 Saint Marks Way
Sacramento, CA 95864-0626