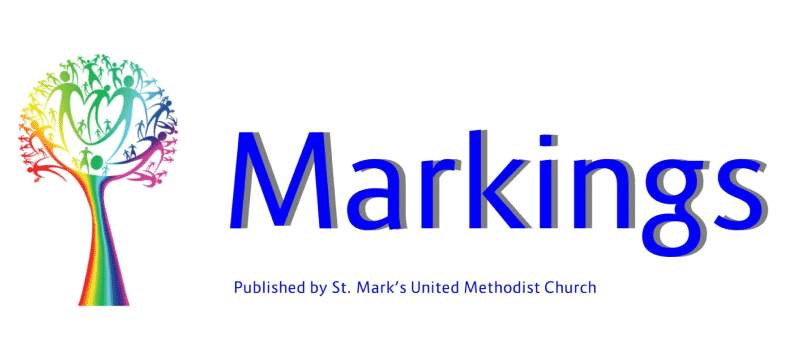 February 1, 2020                                            Volume 72, Number 2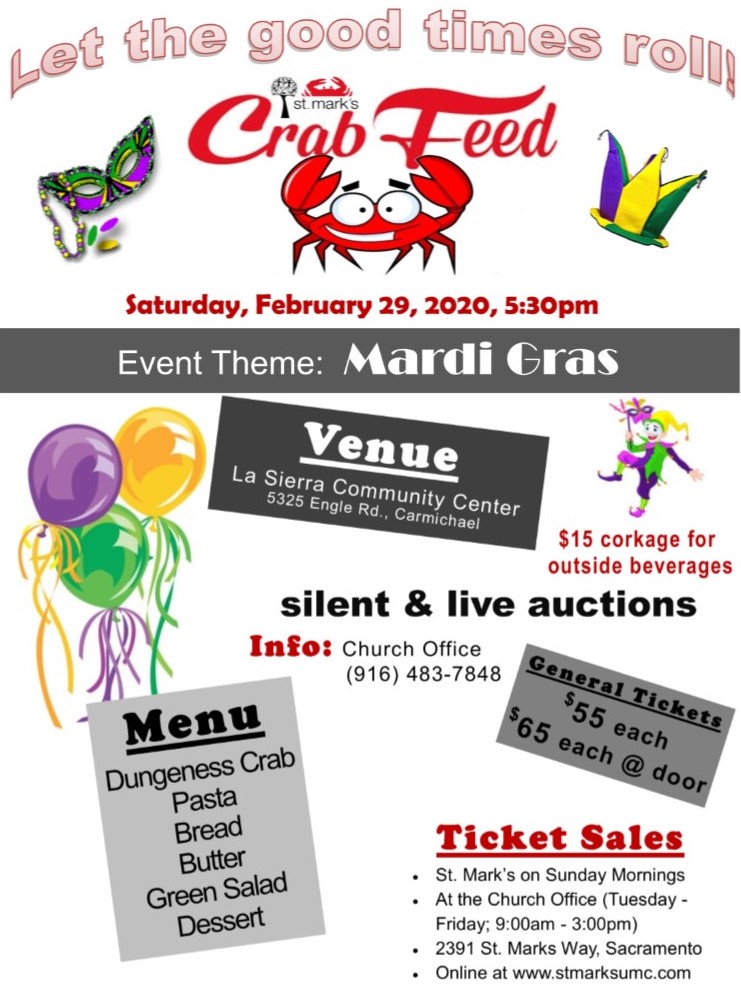 My father used to say Youth is not a time of life, it is a state of mind. I think there is a lot of truth in this maxim. Many of us who are elders in the congregation know that there are times when we can make a choice to behave like an old person or to choose another way. Youthfulness includes playfulness and a willingness to see the world through a variety of lenses. Being young involves a willingness to experiment and to explore different ways of being the world. It is so easy to get stuck in ways of doing things that fresh opportunities always seem to be problematic rather than opening up new avenues for discovery.
Sunday worship services in February will continue to explore themes from the Growing Young program. I invite everyone in the congregation to do some rethinking about how we all participate in the community life of the church, and how we can all Grow Young. The youth of the congregation are inviting the elders into friendship, and into sharing a journey of faith together. Several of the youth are in a Confirmation program, preparing themselves to become full members of the church and taking their place in leadership. Several mentors are working with the youth and are finding that their lives are being challenged to grow in new ways. Everyone has a role to play in building up the St. Mark's family.
Being a pre-teen or teenager is not an easy stage of life… partly because life's issues seem so clear and older people so often seem jaded and resigned to a world that cannot change to be more compassionate and caring.
On February 16 we will be privileged to host a large group of youth from a church in Connecticut. They are coming to Sacramento to take part in a volunteer program organized by Sierra Service Project. There will be 87 young people added to our Sunday morning congregation. Let's prepare ourselves to be generous in our welcome and ready to hear about their experiences of working in our Sacramento community.
On the final Sunday of the series the theme is Being Best Neighbors. Young people are drawn to communities that show genuine caring for people in need. St. Mark's does this well, and we need to improve our systems for inviting youth to be part of the programs of care… such as the Food closet, Community Breakfast and our advocacy program on behalf of people living on the streets of the community. Growing Young offers a win/win situation for everyone. Everyone grows and feels appreciated. I invite you to grow young during the next few weeks and discover how your life can be enriched by seeing and hearing people who have much to share and teach.
Vivian Noble is still looking… Can you please help?
 Vivian is a much-beloved member of the St. Mark's family. When her chronic illness allows her, she is always at the front of the line offering support and assistance for anything going on at church. Vivian's liver has been failing for years, and her illness has reached a crucial point where she is in need of a liver transplant. Because she is still relatively healthy, she doesn't rise to the top of the national list of those being assigned livers. The problem with waiting is that many people become quite sick before receiving the transplant and then do not survive long after receiving the new liver. 
Vivian's best option is to find a volunteer donor now so that she can have the transplant while she is younger and healthier and thus increase her chances of living longer. So, might you consider being a liver donor, or do you know somebody who might be in a position to offer the gift of life to Vivian?
How do you qualify to be a liver donor? According to the UCSF Liver Transplant program you need to be:
between the ages of 18 and 60.
You cannot be pregnant, a smoker or overweight. If you are overweight, you may still be considered a potential donor if you lose weight. Donors need a body mass index of 30 or less.
Without any major medical or psychiatric illness.
I am no expert, but I understand that the donor agrees to a series of tests in advance of the procedure, and then on the day of the transplant, the donor and recipient are in the same surgery area so that the transplant can happen immediately. The donor gives between one third and one half of their healthy liver. For the following two months, the donor will be aware of some symptoms as their liver grows back to its previous size, but there is no long-term damage to the donor's liver. As Vivian receives the donated liver; it will replace her diseased liver, and she will experience the same two months of recovery as the new liver grows to full size in her body.
If you, or someone you know, would be willing to consider exploring this opportunity to
give the gift of life to Vivian, please go to www.ucliverdonor.org. The link is confidential, so nobody, including Vivian, will know that this option is being explored. You will need Vivian's date of birth to complete the form. Rather than broadcasting it to the world I have put it on a card over the reception desk in the office. You or someone you know can call the front desk and ask for Vivian's date of birth and it will be provided. You can also speak to me, and as always, I will guarantee confidentiality.
Please share this request wherever you think there may be somebody who is able to respond. Feel free to make flyers and share them with your friends. Working together, we, as a congregation, must know somebody who is able and willing to help restore Vivian's wonderful life to full health and strength.
Prayer Requests
*Paul Blankenship* Jim & Johanna Brownell*Pat & Gordon Close*  Lola Cruz *Celina Davin * 
*Doug & Charlotte Gardner* Debbie Kenngott *Vivian Noble*Barbara Peterson* Shirley Reese*
* Terry Travis * Fred Stallcop* Al Vopata * Laura Warren *

Recently, I read about a new research study that determined 10 or more disease free years can be added to life by eliminating 5 risk factors. The risk factors are: smoking, not exercising, being overweight, drinking too much alcohol and eating an unhealthy diet. The study involved 38,000 men for 28 years and 73,000 women for 34 years.
The study analyzed the impact of the risk factors/behaviors on the chance of living a longer life free of diabetes, cardiovascular disease, cancer and other chronic diseases.
Each of those factors is significantly associated with a reduced risk of dying from the top two killers in the United States, cardiovascular disease and cancer, according to the study.
About 610,000 people die of heart disease in the US each year, which is about one in every four
deaths, according to the US Centers for Disease Control and Prevention.
About 609,640 Americans are expected to die of cancer this year, according to the American
Cancer Society. "These are some of the leading causes of
premature death, so by preventing or reducing the incidence of those diseases, it promotes longevity, and it also improves survival after diagnosis of those diseases," said Dr. Meir Stampfer, a professor of medicine at Harvard Medical School and professor of epidemiology and nutrition at the Harvard T.H. Chan School of Public Health, who was a co-author of the study.
"We can do so much better for having a long healthy life by pretty simple minimal changes in our behavior, and only 8% of adults in our country are adhering to these," he said. "The main take-home message is that there's huge gains in health and longevity to be had just by simple changes in our behavior pattern, and as a country, I think we need to make it easier for ourselves to do this by promoting tobacco cessation, by providing better environments for physical activity and so on."
After analyzing the data, the researchers found in 2014, the overall projected life expectancy at age 50 was to live 33.3 more years for women and 29.8 more years for men.
Yet among the adults who reported that they adopted all five healthy lifestyle factors, the researchers found, they lived 43.1 more years among women and 37.6 more years among men.
Among those adults who reported that they adhered to none of the five healthy lifestyle factors, the researchers found that they lived only 29 additional years among women and 25.5 additional years among men.
"To me, the surprising outcome was how strong it was: what a big impact these simple behaviors could have on life expectancy," Stampfer said. "I was surprised that it was that pronounced.
Among the women, on average, about 30.8% of the life expectancy at age 50 that they gained from adopting five, versus zero, of those lifestyle factors was attributed to a reduced risk of cardiovascular disease death; 21.2% was attributed to a reduced risk of cancer and 48% to other causes of disease.
Among the men, those percentages were 34.1% attributed to a reduced risk of cardiovascular disease death, 22.8% attributed to a reduced risk of cancer and 43.1% to other causes. The study had some limitations including self reported adherence. The data did not include measures of certain health conditions that are risk factors for a shorter life expectancy, such as diabetes or high blood pressure. That limitation, however, "is both a strength and a limitation, in a way — because what we're estimating here is the prolongation of life expectancy just based on behaviors." Stampfer said. "Obviously, it's much better to do these healthy behaviors from childhood, really, but if you're beyond age 50, beyond age 60, beyond age 70, it's not too late," he added.
"This is a positive health message because it means healthy lifestyle habits not only prolong life, but also improve the quality of life and reduce sufferings related to chronic diseases," Dr. Frank Hu who chairs the department of nutrition at Harvard T.H. Chan School of Public Health said.
Women who practiced four or five of the healthy habits over the next 20 to 30 years, Hu said, had an additional 10.6 years of disease-free living compared to women who adopted no lifestyle changes. When broken down by disease, the healthier women gained an average of eight years free of cancer, 10 years with no cardiovascular disease and 12 years without diabetes.
Men who practiced four to five healthy behaviors gained 7.6 years' longer life expectancy; an average of six more years without cancer, almost nine more years free of heart issues and over 10 years without diabetes. The results held true even after adjusting the data for age, ethnicity, family medical history and other potentially influential factors.
Not surprisingly, men who were heavy smokers — defined as 15 or more cigarettes a day — or obese men and women with a BMI of 30 or more had fewer years without disease.
What happened if a person was diagnosed with a disease during the study? The data showed half of people diagnosed with cancer lived an additional 23 years if they adopted four of five healthy practices. Among those who didn't change, half only survived an additional 11 years. The same patterns were seen for both heart disease and diabetes.
What if you've not eliminated these five bad habits from your life? "It is never too late to adopt these habits," Hu said. "For smokers, the single most important thing that one should do is to stop smoking. For nonsmokers, eating a healthy diet and being physically active are important for keeping a healthy weight."
Resource: CNN, Sandra LaMotte 1-8-2020
Jacqueline Howard 10-18-2018
St. Mark's Mercy Pedalers meet up with 20 to 30 people each Wednesday morning. This is significantly more people than last year at the same time, when about 12 to 15 people were assisted. Winter is very difficult for people experiencing homelessness, and dry clothing is very much needed. The sock, shoe and sleeping bag drives have been very successful, and the congregation has been very supportive. Men's gently used jeans are in high demand right now, especially waist sizes 29-36. Breakfast or nutritious bars that are soft (most people have few if any teeth) are also needed. Please place donations in the box labeled Mercy Pedalers in the Narthex. If you want to ride along (in a car) please contact Dick or Jan Dell at jmuggles@sbcglobal.net or 916.376.7637.
One Person Can Make a Difference!
One of St. Mark's members, Joyce Estes, mentioned the Mercy Pedalers ministry to her physical therapist, Judy Terwilger. Judy decided to do a sock drive, during the month of December, among her patients and colleagues. Her Church's Youth Minister also took on the project and the youth collected money, then the Minister took them shopping for socks. At the end of the sock drive, Judy had collected more than 55 pounds of socks. She didn't count them, but there were several hundred pairs of new socks to give to people experiencing homelessness. There were so many socks, St. Mark's Mercy Pedalers shared them with Community Breakfast guests, and other Mercy Pedaler teams in the Sacramento Area.
This is a testimony of how much impact one person can make. Really an awesome story!
from Sally S. Weinland
Sally S. Weinland would like to thank everyone at St. Mark's for all the thoughtful cards, letters, and prayers. She feels truly blessed to belong to such a wonderful, supportive community.
 from Johanna Brownell
Dear St. Mark's friends,
Thank you ever so much for your love and support during the past six weeks. Your cards and phone calls and visits kept me going through the most worrisome times, I am surely blessed-both with caring friends and a wonderful supportive family.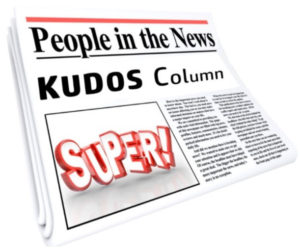 Many thanks to all of the following for their steadfast, generous and thoughtful work on behalf of the St Mark's Congregation:
Sunday School Superintendent: Boni Fields 
Children's Sunday School teachers:
Margie Shunk, Kristen Durham, Jen Banghart, Janet Chapman, Becky Matt, Abby Jaske, Nepoh Koker, Wendy Weinland
Children's Sunday School Assistants: Sharon Grieve, Courtney Banghart
Children's Sunday School Music: Mary Kohatsu
Adult Sunday School Coordinator: Mike Jaske
Coordinators for Youth meetings 1st & 3rd Sundays: Jen Banghart
Those who moved risers off the chancel: Chris Harris, Amelia Romero, Dan Peck, Leslie Peck, Roy Moore, Dan Mattos, Juanah Koker, Randy Marx, Pat Cannon, Ginny Romero
Those who performed extra landscape trimming behind Grace Cafe: Ed Martin, Chris Parsons
Sierra Service Project
 
 The St. Mark's congregation is invited to join Sierra Service Project (SSP) volunteers on February 21, from 5:00pm to 7:00pm for a Community Dinner in MacMurdo Hall. This gathering will mark the end of a week of youth teams completing high-impact home repairs for six local homeowners in North Sacramento, Foothill Farms, and Rancho Cordova. Almost 100 youth and adult volunteers from The Congregational Church of New Canaan in Connecticut are spending the week with SSP in Sacramento.
Come hear about their stories of service, and meet the community-oriented homeowners they are partnering with. SSP will provide dinner and bingo. Classic SSP root beer floats provided by Burly Beverages. RSVP by emailing Executive Director Megan.Walsh@SierraServiceProject.org, or by calling the SSP office at 916.488.6441.
 Community Advocacy
Support the Dream and Promise Act of 2019 for Immigrant Dreamers, TPS Holders, and DED Recipients in the United States!
H.R.6, The Dream and Promise Act of 2019, is legislation that protects certain immigrants, providing them with the ability to remain in the U.S. and access a pathway to citizenship.
Dreamers are immigrant young people brought to the U.S. as children. Many are now young adults.
Temporary Protected Status (TPS) holders and Deferred Enforced Departure (DED) recipients are migrants who have lived legally in the U.S. for decades due to armed conflict, environmental disaster, or other situations in their countries of origin that prevent safe return.
The United Methodist Church has for years supported DREAM Act legislation providing a pathway to citizenship for Dreamers. Millions of Dreamers, TPS holders and DED recipients have mixed-status families including these statuses, alongside U.S. citizen status.
Recognizing the lives these individuals have built in the United States, the prohibitions to their full participation in U.S. society, the contributions they have made nonetheless, and threat of danger, family separation, and destroyed lives that deportation presents, the Dream & Promise Act of 2019 is just legislation that presents a practical and biblical way of "welcoming the sojourner among you as your own." Leviticus 19:34
Tell your Senator:  Pass the Dream & Promise Act of 2019 Now!
https://www.umcjustice.org/what-you-can-do/advocacy/take-action/dream-promise-act
Learn about Paid Family and
Medical Leave
St. Mark's United Methodist Women will meet Saturday, February 8, at 9:30am in MacMurdo Hall. A panel discussion that will cover the policy and the politics of paid family leave, and how United Methodist Women can support needed improvements. United Methodist Women worldwide have adopted Paid Family and Medical Leave as a 2020 priority campaign. St. Mark's UMW will feature an overview of this critical topic that is very much on the political agenda for local, state and federal governments at its monthly meeting in February.
St. Mark's member Karen Humphrey will moderate a panel discussion, including Q&A, by two experts:
Kristin Schumacher, Senior Policy Analyst for the California Budget and Policy Center (formerly the California Budget Project), a policy and research organization that analyzes and educates on how well the California State Budget serves low- and middle-income people in the state. She will give an overview of what the policy is all about and how it affects California families.
Lisa Gardiner, Chief of Staff to State Senator Hannah-Beth Jackson, will discuss current legislative efforts to expand paid family and medical leave to more Californians, including many who cannot afford to take it because their employers are not required to hold their jobs open.  California has some of the most far-reaching Paid Family and Medical Leave policies; Senator Jackson and her staff lead the effort to further improve current laws to serve all families.
The Saturday meeting will begin at 9:30am with a continental brunch. Tickets for the March 28 fundraiser will be available. Newcomers are especially welcome. To arrange for child care, please call Sally J. Weinland at 916.524.0690.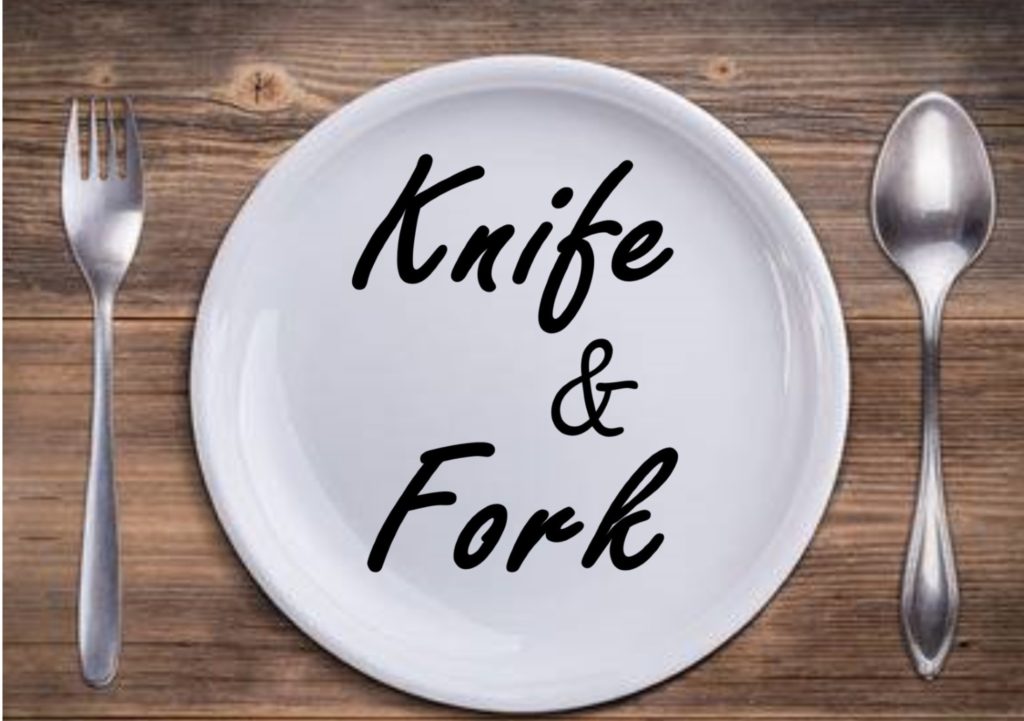 United Methodist Women Knife and Fork
      The Knife & Fork group will have lunch at Mountain Mike's Pizza, 5019 El Camino Ave., Carmichael, Thursday, February 6. They have a buffet as well as individual selections. Meet in room E4 to carpool to the restaurant at 12:00pm. The United Methodist Women (UMW) board will meet in E4 at 10:00am. All are welcome! Please RSVP to Joyce Estes 916.481.0418
Go Sacramento Kings
Go St. Mark's Kings!
Let's all get together in community and enjoy an outing by attending one of Sacramento's past time, an NBA Game featuring the Sacramento Kings vs. Indiana Pacers.  This will sure be a fun-filled event of team spirit, community engagement, and the opportunity for you to get to learn more about your fellow congregants at St. Mark's.
Game Day:Sunday, March 29, 2020
Game start Time:  6:00pm (doors open at 5:00pm)
Tickets: $53 (per person)
(Section TBD-Lower Bowl)
Golden 1 Center: 500 David J Stern Walk, Sacramento, Ca
Tickets will go on sale on Sunday, January 19, after the church service and will be on sale every Sunday until we're sold out. There are a limited number of tickets and they will be sold on a first-come, first-served basis until sold out, so please get yours while supplies last (Please look for the Sacramento Kings sign for sales table after church service).
Getting to Golden 1:  It is recommended you use rideshare such as Uber or Lyft to avoid parking hassles. You may also want to share parking fees if you plan on driving by coordinating a carpool and leaving from St. Mark's UMC.  If you plan on driving yourself, there are plenty of parking garages or lots surrounding the Golden 1 Center and all at varying parking fees (metered parking along Capitol is very limited so arrive early if you plan on parking on the street).  For those of you who prefer to reserve a parking space in one of the various lots, the Park Whiz app is very user-friendly and free to download to your smartphone.
For any questions regarding this event, please see George Torres (geotor@me.com) or Nepoh Koker (Kokernlappia@yahoo.com ).
 Habitat for Humanity Build for Unity Construction of two new Habitat homes on Stoner Drive off of 65th Street Expressway is underway, following the completion of the first two homes in 2017. 
St. Mark's is a major financial sponsor of this work so two teams of disciples are allowed to work on Saturday, February 1 and Saturday, February 8, on the home construction. If you would like to work on a team on one or both of these dates, please contact Miriam McCormack (firetester14@gmail.com). For updates and photos, go to the Habitat Facebook page: facebook.com/habitatgreatersac. 
Many Hands Make Light Work!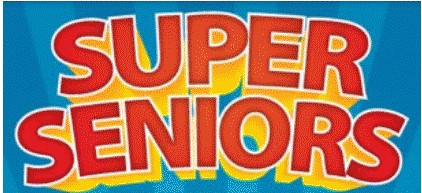 Things We Love is the theme for the Super Seniors gathering this month. If you consider yourself "super" (or even if you don't), you are invited to join this welcoming group for a potluck lunch at 12:30pm on February 13, in Wesley Hall.  Bring a dish to share, your own table service and come for an hour or so of good food, fun and fellowship with St. Mark's friends. All are welcome!
 Keep a Look Out for Fun
  St. Mark's UMC now has a Fun Committee! This small group, which is attracting more and more participants, is dedicated to creating a joyful community, with particular emphasis on outreach to youth, young adults and families with small children. They will be offering the following activities in the coming months:
Existing and Ongoing: Mexican Train Dominoes and Scrabble
Mexican Train Dominoes: 2nd Saturday of each month in Room E26, from 4:00pm-7:30pm. Come and go as you wish to play this fun-filled game.
Scrabble: 1st Friday of each month, Room E24, from 7:00pm-9:30pm. For more information on either Dominoes or Scrabble, contact Marilyn Hasbrouck at mhasbrou@att.net
February 2: Superbowl Party at Alisa and Jonathan Brownell's home. Come share some good food and to cheer on your team. Sign-up information coming soon! Coordinators: Kourtney Banghart, J.J. Koker, Jen Banghart, and Alisa and Jonathan Brownell
February 29: St. Mark's Crab Feed. Tickets to this festive evening, held at The La Sierra Community Center, 5325 Engle Road, Carmichael, tickets are available. Eat your fill of delicious crab and sides, and bid on Live and Silent Auction items. For more information, contact Tom Grant at crabfeed@stmarksumc.com.
February or March: Paint and Sip. Join  them for mocktails and appetizers while trying your hand at creating a masterpiece. Coordinators: Alisa Brownell and Sharon Grieve
March or April: Sacramento King's Game. They will purchase group tickets near the floor, and carpool to the stadium (or folks can meet them there). Sign-up information to come. Coordinators: Nepoh Koker and George Torres.
April or May: Bowling and Laser Tag at Country Club Center, on Watt Ave. Make a strike or a spare; vanquish the other team with your developing laser skills. Coordinators: J.J. Koker and Nepoh Koker.
May or June: Game Night at St. Mark's.  Bring an appetizer to share and your favorite game.  There will be lots of different games to choose. Learn a new one, or teach someone your favorite. Coordinators: Barry White and Sharon Grieve.
June or July: Let's See a Movie. They will go to the new theater in Country Club Center, catch a flick and then have dessert at a local bistro to discuss the film. Coordinator: Jen Banghart
July 4: All Church Picnic, with fireworks and food, a squirt gun fight, water balloons and a softball game. 
Ongoing: Invitations to all St. Mark's to attend concerts, cabarets, and sports competitions involving St. Mark's youth.  Stay tuned for specific details!  Coordinators: Deya Wilson and Linda Bond
     They will be filling in the details for each of the events listed, and organizing more, so stay tuned. For more information on the Fun Committee, or to join the Committee, contact Barry White at egg4506@gmail.com. Other members of the Fun Committee (who are not listed above) include Cameron Banghart, Sabrina McIntyre, Janis Martin, Ingrid Moeava, Simon Vu, Ginny Romero, and Courtney Banghart. They look forward to having lots of fun this year!
Mark Twains 
    The next meeting of Mark Twains will be on Saturday, February 15 at 7:00pm. in Room E-26, (Fireside). They will be playing Bunco and bringing snacks to share. Contact Marsha Jaske (mjaske@aol.com) for more information. All are welcome!
   St. Mark's 2020 Budget 
from Christopher Harris, Lay Leader 
On January 8, the Church Council approved the following budget for 2020.  This budget allows the community to remain focused on spending our energy and time growing missional activities, social justice advocacy, and becoming more invitational as a community in 2020. The budget also allocated a cost of living adjustment for all staff and making sure we are paying a living wage. The Trustees have the minimum of what they need to maintain our campus. In the coming weeks Staff Parish Relations and Finance Committee will be having a conversation regarding the Assistant Pastor position that was cut to balance the budget and discuss how to fund that position in the coming months. With that there were many positives in the budget planning process this year. There was a significant increase in first time pledged giving with many new contributors this year. Many thanks to each of you for all you do and contribute to the life of this community!
Family Promise guests will return to St. Mark's February 15-23, They need many volunteers to help make the week a success.
Family Promise is a non-profit organization that works with 32 churches and synagogues in the Sacramento area to provide housing and meals for newly homeless families until they can find housing.
St. Mark's hosts Family Promise families four times a year for a week at a time.
Family Promise families appreciate the support that they get from the program. They are making a real difference in their lives and hope that you can be part of this important ministry!
For more information contact Joyce Estes, 916.481.0418 or Jill Dawdy 916.743.9516.
Copyright © 2019 St. Mark's UMC, All rights reserved.
Our mailing address is:
St. Mark's UMC
2391 Saint Marks Way
Sacramento, CA 95864-0626