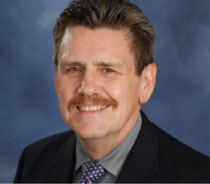 As the calendar moves into the month of February, the first two weekend's worship services will conclude the Making New Connections series. My sincere thanks to the youth of St. Mark's for taking the leadership in this series and helping the entire St. Mark's community to explore some new avenues of relationship and faith sharing. Very appropriately, the series ends on Valentine's Day, reminding us all that relationship building is always rooted in love.
Wednesday February 17th is Ash Wednesday, which marks the beginning of the season of Lent. Typically, the St. Mark's community meets in the sanctuary and everyone receives the imposition of ashes, symbols of our own awareness of our shortcomings as we keep learning what it means to live a faithful life. As I write this column, some preliminary arrangements are happening to organize a Zoom worship experience for the Living Waters Circuit of which we are a part. Ten churches comprise the circuit stretching between Rio Linda, Orangevale, Rancho Cordova and the Sunnyside district of south Sacramento. These churches mainly speak English, but also speak Korean, Hmong and Fijian. Please look out for more information about the Zoom Ash Wednesday service.
During Lent this year I believe it's an important time to revisit the basics of our Christian faith such as God, Jesus, Church, Prayer, Baptism and living a life of faith. These 'tools' of faith help you and me to understand, and faithfully respond to the traumatic experiences of the last year for our nation and church.
In structuring the series, I am planning to use a book as a guide. It is Knowing Our Faith by Justo González. I am inviting you and the entire St. Mark's community to revisit what Christian faith looks like in 2021. It will also serve as a "primer" for guidance on sharing faith with other people. Justo wrote this book with this intention in mind. The book was written for all the Protestant churches in Puerto Rico (originally in Spanish). Each short chapter has questions for reflections. It is an excellent resource.
And so, I am asking you to do two things as we approach Lent:
· Get hold of a copy of Knowing Our Faith by Justo González. If you go to Cokesbury.com, you will find it costs $11.99
· Sign up for a 5-week group experience of sharing faith and ideas on Zoom. Please remember that those who aren't good at "tech" can join the gathering by phone if you prefer. I am hoping that some of our retired clergy in the congregation will lead these groups on different days at different times. Please stay tuned for more information about the schedule.
It was during the season of Lent that our church family stopped meeting in person in the sanctuary, and it looks as though, again, we will have to celebrate Easter without the in-person worship experience in the sanctuary… maybe later in the Spring, worship for some may resume in the sanctuary. As we continue to shelter in place, let's use this time as a season of spiritual retreat in which everyone refreshes our personal understanding and experience of faith. Let's commit to growing in faith during this season, so that when the day dawns that everyone sings together and hugs together… we may all be renewed in faith and spirit, ready to engage the world with God's grace, compassion, justice, peace and hope.
-Pastor Alan
Pam Taylor, R.N.
Faith Community Nurse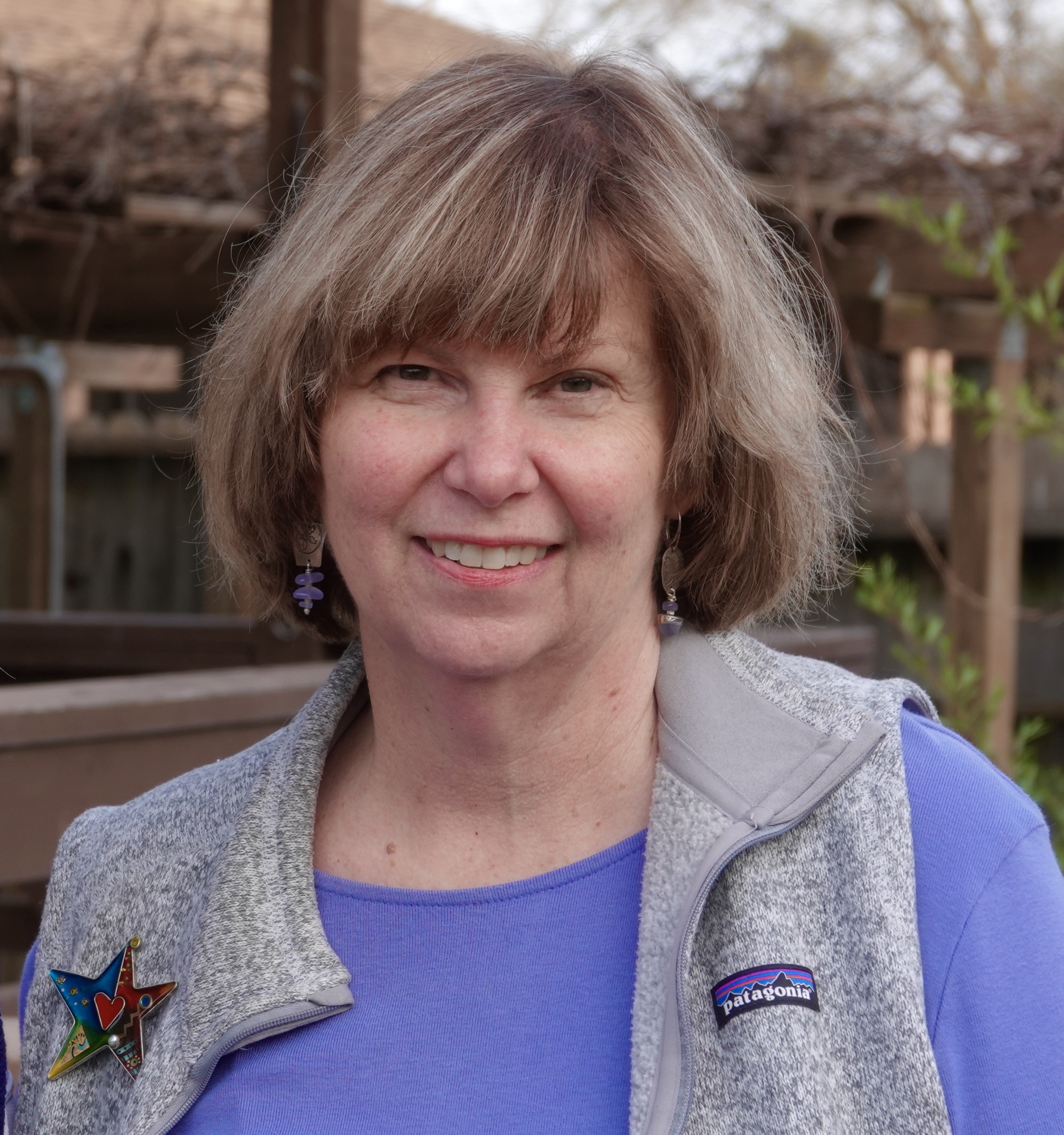 Covid-19 Vaccine is among us Part 2
Since the beginning of the roll out for the Covid-19 vaccine, it has become clear that there are unanticipated challenges and that this is an evolving process. The most recent changes involve the timelines. As of this writing, individuals over 65 have been fast tracked to receive the vaccine. The mechanism to administer vaccine to the millions of people who want it is behind schedule. However, the entities administering the vaccine are gearing up for a more rapid vaccination program. This month's article is a continuation of information presented by the New York Times.
Can I Choose which vaccine I get?
This depends on a number of factors, including the supply in your area at the time you're vaccinated and whether certain vaccines are found to be more effective in certain populations, such as older adults.
How long will it take to work?
You won't get the full protection from the Pfizer-BioNTech vaccine until about a week after the second dose, based on clinical trial data. The researchers found that the vaccine's protection started to emerge about ten days after the first dose, but it only reached 52 percent efficacy, according to a report in the New England Journal of Medicine. A week after the second dose, the efficacy rose to 95 percent.
Will it hurt? What are the side effects?
The injection into your arm won't feel different than any other vaccine, but the rate of short-lived side effects does appear higher than a flu shot. Tens of thousands of people have already received the vaccines, and none of them have reported any serious health problems. The side effects, which can resemble the symptoms of Covid-19, last about a day and appear more likely after the second dose. Early reports from vaccine trials suggest some people might need to take a day off from work because they feel lousy after receiving the second dose. In the Pfizer study, about half developed fatigue. Other side effects occurred in at least 25 to 33 percent of patients, sometimes more, including headaches, chills and muscle pain.
While these experiences aren't pleasant, they are a good sign that your own immune system is mounting a potent response to the vaccine that will provide long-lasting immunity.
How do I know it's safe?
Each company's application to the F.D.A. includes two months of follow-up safety data from Phase 3 of clinical trials conducted by universities and other independent bodies. In that phase, tens of thousands of volunteers got a vaccine and waited to see if they became infected, compared with others who received a placebo. By September, Pfizer's trial had 44,000 participants; no serious safety concerns have been reported.
If I have allergies, should I be concerned?
People with severe allergies who have experienced anaphylaxis in the past should talk to their doctors about how to safely get the vaccine and what precautions to take. Although severe reactions to vaccines are rare, two health care workers had anaphylaxis after receiving the vaccine on the first day it became available in Britain. Both workers, who had a history of severe reactions, were treated and have recovered. (Anaphylaxis can be life-threatening, with impaired breathing and drops in blood pressure that usually occur within minutes or even seconds after exposure to a food, medicine or substance like latex.) For now, British authorities have said the vaccine should not be given to anyone who has ever had an anaphylactic reaction, but U.S. health experts have said such warnings are premature because severe reactions can be treated or prevented with medications.
What will happen if serious side effects crop up after the vaccine is rolled out?
Once a vaccine starts to reach large numbers of people, it's possible (and not uncommon) for a small number of severe "adverse events" to occur. Many existing vaccines, including the flu shot, also can cause rare complications, including Guillain–Barré syndrome, seizures and sudden unexplained death. While this sounds frightening, the risk is minuscule when considered over the millions of people who are safely vaccinated each year, and some of these complications can be triggered by the virus itself. Health officials will investigate each event to see if it's simply coincidence — or if it could have been caused by the vaccine. While everyone should be prepared to hear about these reports, they should not be a cause for worry or prompt you to delay getting the vaccine. Your risk of severe complications from Covid-19 is far higher than your risk of complications from the vaccine.
I had Covid-19 already. Do I need the vaccine?
It's safe and probably even beneficial for anyone who has had Covid to get the vaccine at some point, experts said. Although people who have contracted the virus do have immunity, it is too soon to know how long it lasts. So for now, it makes sense for them to get the shot. The question is when. Some members of the CDC advisory committee have suggested people who have had Covid in the past 90 days should be toward the back of the line.
Will it work on older people?
All the evidence we have so far suggests that the answer is yes. The clinical trials for the two leading vaccines have shown that they work about the same in older people as younger people. As the vaccines get distributed, the vaccine makers and the CDC will continue to monitor the effectiveness of the vaccine in people 65 and older who, because of age-related changes in their immune systems, often don't respond as well to vaccination as younger people do. But just as certain flu vaccines have been developed to evoke a stronger immune response in older people, it's possible that one of the new vaccines could emerge as a better option for this age group. It's just far too soon to know.
Why Not Take my chances with Covid-19 rather than get a vaccine?
Covid-19 is by far the more dangerous option, even if you are young and at a low risk. Although people who are older, obese, or have other health problems are at highest risk for complications from Covid-19, younger people can become severely ill too. In a study of more than 3,000 people ages 18-34 who were hospitalized for Covid, 20 percent required intensive care and 3 percent died.
As many as one in three people who recover from Covid have chronic complaints, including exhaustion, a racing heart and worse for months afterward.
New York Times 12-14-2020 Reporting contributed by:
Abby Goodnough, Carl Zimmer, Rebecca Robbins, Apoorva Mandavilli, Denise Grady Katie Thomas, Tara Parker-Pope, Noah Weiland, Natasha Singer, David Leonhardt, Roni Caryn Rabin, Julie Bosman, Reed Abelson and Richard Pérez-Peña
It Really Does Make a Difference!
The St. Mark's Food Closet may be small, but it continues to help many food insecure in our area on a regular basis during this very challenging time. The week before Christmas, every one of our family groups received (in addition to the usual groceries), a box of holiday meal preparations – including a turkey (or rotisserie chicken and prepared side dishes for those without cooking facilities) which was greatly appreciated by all (see letter below from one of our former regulars). Thank you to UMW (Calexico) for the generous donation of enough turkeys to go around!
Also, thank you to those of you who continue to donate both groceries and money to the Food Closet on a regular basis. Even our neighbors have gotten in on the sharing, bringing both food and money donations to us. Unfortunately, we did not get the name of our neighbor who donated $200 worth of WinCo gift cards to hand out at the Food Closet – resulting in many happy, happy faces!! The Spiritual Life Center brought several bags of food recently.
(Letter from appreciative client:)
THANK YOU! THANK YOU!

We would like to thank you for all of your help feeding people. 
You made our holidays the Best.
We received our Stimulus check, 
so we would like to donate some to you to buy more food for your pantry! ($50!)

Thank you for your help,
 Jackie, Jim, Stacy (and kids)
 P.S. We may need to come back again in the future. But, right now we are good.
These stories really make all the work worth it!!
-Jane and Jim
Not Politics
from Rev. Alan Jones, Pastor
There is much in the teaching of Jesus that warns against separating the life of faith from everyday community realities. Jesus warns people of faith against digging our heads into the sand and ignoring the world's violence and immoralities. Clearly, the story of the Good Samaritan is a rebuke to the religious leaders of his time, who kept their noses firmly in the air, and kept as far away as they could from a suffering victim, who might complicate their religious norms.
Jesus invites us to engage the world where it really is. When Jesus says Give to Caesar what belongs to Caesar and to God what belongs to God, he is not saying that you should keep your civic life separate from your life of faith. No! Repeatedly Jesus challenges his followers to build a Kingdom of Heaven rooted in compassion and proactive relationship. The least of these are the priority of Jesus. Some scholars believe that this saying was a tongue in cheek comment by Jesus who taught that all life belongs to God, and Caesar is at least a distant second.
When the political process leads to violence and to abuse of poor people or minority groups, I am confident that Jesus would be in the front lines of protest. He wouldn't be interested in who called themselves Republicans or Democrats, or whatever else; instead, he would be measuring each human being against God's standards of compassion and justice.
A pastor friend recently shared with me the story of a parishioner asking to meet with her in person. The woman was in her late seventies and an active lay person in her UM congregation. Imagine the pastor's shock when the woman began by saying that everything the pastor was teaching was a lie, and that the QAnon movement is God's voice speaking to the American people. QAnon is a wide-ranging, completely unfounded conspiracy theory that says that President Trump is waging a secret war against elite Satan-worshipping pedophiles in government, business and the media. Donald Trump is the Savior who will lead the nation to a day of reckoning called the storm, where prominent people such as former presidential candidate Hillary Clinton will be arrested and executed. It is an extremist group that has increasingly infiltrated some parts of mainstream conservative opinion.
Not everyone who was in the mob on January 6th was a violent extremist. Some probably were people of goodwill who thought they were part of a movement for social change. But, instead, they were part of an insurrection that has done terrible damage to individuals and the democratic republic that we all love.
I want to invite every St. Mark's member to do two things:
Do everything you can to educate yourself about the activities of White Supremacy groups in our nation and in our region. These include QAnon, The Golden State Skinheads, The Proud Boys of Northern California and the Boogaloo Boys. These are just some of the hate groups with a terrorist agenda that were in the crowd at the nation's Capitol on January 6th, the Feast of the Epiphany. Members of these groups are organized and live in our neighborhoods. As people of faith we must stand firmly against these movements and provide alternative information to those who are influenced by hate group thinking.
Do everything you can to look deep in your own soul and explore the many ways in which we all collaborate with structures and ways of being that do damage to poor and Black, Indigenous communities and all People of Color. Some of us, last Spring, began reading White Fragility by Robin DiAngelo. It is an excellent resource. Another good option is How to be An Anti-Racist by Ibram X. Kendi. Maybe you might start a small group of friends reading together with a commitment to ask the hard questions and push beyond normal behaviors.
Love of God and Love of neighbor are two sides of the same coin. The church needs to be proactive in bringing healing to our nation and our region. These are very dangerous days for many in our communities, including people of faith. Our voices are needed. Remember that The only thing necessary for the triumph of evil is for good people to do nothing. (E. Burke/J.S. Mill)
There is much to be done, and the people of the St. Mark's community are called to be proactive.
-Pastor Alan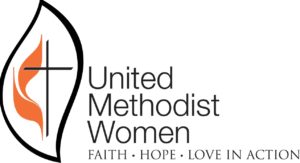 February UMW Meeting is Saturday 2/13
On Saturday, February 13, at 10:00am St. Mark's United Methodist Women will meet on Zoom for their general meeting. The speaker will be Robin Foemmel Bie, who will speak about "Equal Rights". Robin Foemmel Bie has worked for the California Victim Compensation Board. She is a Licensed Clinical Social Worker and previously provided expertise on policy, networking, regulation, and training for the Department of Mental Health.
United Methodist Women are inspired to work for the well being of women by scripture: "There is neither Jew nor Greek, there is neither slave nor free, there is neither male nor female; for you are all one in Christ Jesus" (Gal. 3:28). The United Methodist Book of Discipline further affirms our duty to advocate for women's equality: "We affirm women and men to be equal in every aspect of their common life." (Social Principles, ¶ 162 F)
The Equal Rights Amendment is a proposed amendment to the United States Constitution designed to guarantee equal legal rights for all American citizens regardless of sex. It seeks to end the legal distinctions between men and women in terms of divorce, property, employment, and other matters. The main text reads, "Equality of rights under the law shall not be denied or abridged by the United States or by any state on account of sex."
California ratified the ERA November 13, 1972. Currently efforts support Congress removing the deadline originally assigned to the Equal Rights Amendment in 1972, and extended in 1979 by members of Congress. Legal scholars have stated that if Congress can instate a deadline for a constitutional amendment, they also have the legal standing to remove a deadline. UMW members will learn about legislation both houses of Congress to officially remove the deadline for the ERA. If passed, legal scholars state that the ERA could be added to the Constitution when ratified by 38 states.
Group leaders will receive information on joining the Zoom meeting which they can share with group members. Also, UMW members may check out books for the UMW Reading Program in the Library from 9:00am to 11:00am Tuesday and Saturday when the Food Closet is open.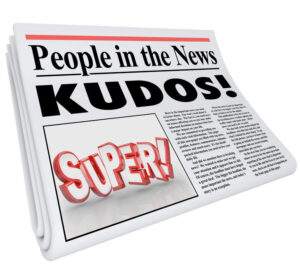 The Communication team has been working really hard to get the video equipment that was installed at the end of 2019 up and running in the sanctuary so they can finally start using it to film the worship services. They have come up against a lot of technical issues, but through their hard work and many meetings they have finally been able to get the system working. Keep an eye out for a significant boost in video and sound quality in new videos! They have also been working on revamping the sanctuary lighting system, updating the sound system and creating new ways to decorate the chancel. Those on the committee are: Pastor Alan, Chris Harris, Irene Celedon, Amelia Romero, Abby Jaske, Peejay Rouch, Miriam McCormack, Blake Thomson and Elizabeth Cruz.
Kudos for all their perseverance!
COOL CHURCH
CAMPAIGN UPDATE
I just wanted to take a moment to say a very big "THANK YOU" to all of you that have made the Cool Church Campaign a rousing success so far. Your generosity has been truly unbelievable but not surprising. The campaign has raised over $170,000 dollars. And because of your generosity this has allowed the Trustee's to expand the project to include MacMurdo Hall. The Trustees have selected the Contractor and the replacement of the air conditioning and heating system finally began January 26th. If you have not given to the campaign but would like to, any continued donations would be truly appreciated and humbly received. Your faithfulness and commitment to the vision and mission of the St. Mark's Community is truly inspiring. Thank You!
-Christopher Harris, Lay Leader
Christmas Offering 2020
Good news!! The offering collected during Advent Season for our Christmas Offering totaled more than $7,330 dollars. Your generosity is truly amazing! Your gifts will be sent to the United Methodist Committee on Relief (UMCOR), who continue to do amazing work during these challenging times, both within the U.S. and around the world when disaster strikes. God is truly awesome, and we are truly blessed to be able to contribute to the AWESOME work of UMCOR. Thanks again St. Mark's Community. Someone will truly be blessed by your generosity.
-Christopher Harris, Lay Leader
SPRC Staff Update

    
The SPRC is making plans to celebrate Cath Fenimore-Brown as she ends her faithful service as both Administrator and Choir/Music Director to the St. Mark's community at the end of March. The committee is already actively making plans for her (COVID-adapted) farewell. If you have any additional suggestions, the committee will be glad to hear them.
We are also planning on ways to celebrate Rev. Alan Jones, who will be retiring June 30. If you have suggestions you would like to contribute, please contact Ginny Romero at: ginnyromero5800@gmail.com 
by February 15th.
Help Needed at St. Mark's
As the Facilities Coordinator, I'd like to reach out to the members & community of the church for help in keeping up with the landscaping & maintenance throughout the campus. We're seeking volunteers to lend a hand in the beautiful garden that has potential to grow. Not everyone has to get their hands dirty; we are also seeking donations of equipment like mowers & blowers, as well as medical equipment to be loaned out. We are also always looking for referrals for professionals to help maintain the facility. If you have a plumber or electrician you recommend, please email me, ecruz@stmarksumc.com or call 916-483-7848. For a curbside drop off or pick up, please contact me to set up an appointment. Just a reminder masks are required on campus & we are happy to provide them for you!
Stay Safe,
Elizabeth C Cruz
Folsom Mask Makers
Folsom Mask Makers is a local community project helping to make face masks, scrub caps, knitted ear savers, 3D printed ear savers and beanies/hats for our medical centers, medical workers, patients and non-profits during this pandemic. We have been making and distributing since March and plan to continue until there is no longer a need for anyone within Placer, Sacramento and El Dorado Counties.
The project is an all-volunteer effort. Completed items are donated to those in greatest need. We have teams to keep things organized and tasks from driving, sewing, knitting, cutting patterns, making sewing kits and more. If you like to sew, we have ready kits with everything included. If you would like to donate fabric we are using 100% cotton, poly blends, yarn and buttons.
We also have a GoFundMe, Venmo and Amazon wish list to help keep the project going. If you would like to help on the project or donate we would love to have you and if you need a mask, scrub cap or article we make, reach out to us! If you have a special need for masks, we can help you too. All items are donated to our communities. Stay well and safe out there. We are with you.
To learn more and/or get involved, please contact Karla Burgess at Burgess.karla@gmail.com or 916.223.2420
Environmental Awareness Group
With 5 million scorched acres across California, Washington and Oregon and pieces of ice as large as the state of Vermont breaking away from Greenland, there is a growing awareness that our earth itself, our home, is in peril. "There genuinely is no more time to waste. We must act as though our home is on fire…because it is." (Joelle Gergis)
Our sporadic attempts to change direction have yet to achieve traction. We have not had the will to do so. We have not fully addressed the question that guides our priorities…Where is God in all of this? What have we done with the creation stories that place in our hands a sacred responsibility to care for the land in a sustainable way.
Are you interested in joining a group on Zoom exploring these questions? Please contact Eva Martin at ednevamartin@yahoo.com
(time & dates to be announced)
Sunday Morning Coffee via Zoom 10:00am
https://us02web.zoom.us/j/87173767282
Meeting ID: 871 7376 7282
One tap mobile: 
+1 (669) 900-9128, 87173767282# US (San Jose)
+1 (253) 215-8782, 87173767282# US (Tacoma)
Dial by your location
Meeting ID: 871 7376 7282
Find your local number:
https://us02web.zoom.us/u/ktDQeLmfU
Sunday Morning Coffee via Zoom 11:30am
https://us02web.zoom.us/j/84888084356
Meeting ID: 848 8808 4356
One tap mobile:
+1 (669) 900-9128, 84888084356# US (San Jose)
+1 (253) 215-8782, 84888084356# US (Tacoma)
Meeting ID: 848 8808 4356
Find your local number: https://us02web.zoom.us/u/kwFm4QvVU
Prayer Meetings Monday Night 7:00pm
https://us02web.zoom.us/j/84666829100? pwd=R0t1ekVKQTVZZWlFZzlBZkJ3TXVOUT09
Meeting ID: 846 6682 9100,
Password: 889915
One tap mobile:
+1 (669) 900-9128, 84666829100 US (San Jose)
Dial by your location:
+1 (669) 900-9128 US (San Jose)
Meeting ID: 846 6682 9100
Find your local number: https://us02web.zoom.us/u/kdJf9lFjQ
Wednesday Morning 11:00am
https://us02web.zoom.us/j/84001860437? pwd=Wm1VRXJCL2pvb1NyTE9BeDJaUDk2QT09
Meeting ID: 840 0186 0437,
Password: 327769
Dial by your location
+1 (669) 900-9128 US (San Jose)
Meeting ID: 840 0186 0437
Find your local number: https://us02web.zoom.us/u/kcHz4uTG2f
St. Mark's Worship Service is on every
Saturday at 9am
on channels:
20 Comcast
14 At&t
19 Surewest
Prayer Requests
Jen Banghart's aunt Debbie & uncle Murray; Joan Bryant's daughter Gayle & grandson David; Pat and Gordon Close; Cecilia Cruz; Milton & Kathy Cunningham; Isabelle & Don Duncan's son Donnie & his spouse Tina; Kristin Durham's son Kyle, his wife Brianna & baby Wyatt; Marti Eckert; Joyce Estes; Iola Halligan; Heinz Heckeroth; Esther Houston; Donna Kirk's cousins Marvin & Mickey; Deanna Reese; Saba Tecleab; Blake Thomson; Ken Walela
Grieving Families
Pat Arthur & family, death of Al Arthur; Brent Bourgeois, death of his brother Brian Bourgeois; Cath Fennimore-Brown & family, death of Cath's dear cousin; Susan Goodman Chupungco, death of her sister Karen; Death of Allan Hida, spouse of Vivian, father of Sue; The family of Nepoh Koker, death of her uncles (Joe's brothers) Alfred & Sam Gbaya; Kelly Lindsey & Travis, death of father John Brooks; Ken Walela & Irene, death of Ken's father
Long Term Prayer Requests
Lois Adamek; Ginny Baldauf; Bernice Buckley; Lola Cruz; Jean Fish; Doug and Charlotte Gardener; Nina Henley; Lucy Jeffries; Mary Kasai; Elizabeth Mackenzie; Mary McCullough; Bill and Marilyn Malkasian; Jim Munro; Doris Olsen; Ted Slaughter; Peggy Smith; Fred Stallcop; Laura Warren; John and Lori White
New Requests
Joan Adams, mother of Jeff Adams; Tina Coutee's daughter Adrianne Coutee; Elizabeth Cruz's room-mate's father, Jaime Maturino; Kathy Cunningham's son & grandchildren; Dr. George Fields, brother of John Fields; Jennifer Halm's father Ralph Stevenson, Richard Jacobs' sister Audrey Collier; Lindy Sperry; Kim and David Trott, daughter & son-in-law of Colleen Brinkman; Wendy Weinland's brother-in-law
There is a team of people dedicated to the spiritual practice of praying for the needs of this community. If you have any prayer requests for yourself, family members or friends, please contact Rev. Marilyn Ericksen at mericksen@stmarksumc.com
MONTHLY BUDGET UPDATE
Vitals 12/13/20 – 1/10/21
Special Offering = $280
Contributions = $110,978.99
Monthly Update  12/13/20 – 1/10/21
Annual Budget = $687,000.00
Monthly Requirement = $57,250.00
Received through  12/13/20 – 1/10/21       
General = $80,033.62
Designated = $30,485.37
Total Income YTD through December 2020
$628,183.85
Total Expenses YTD through December 2020
$597,004.83
Staff office hours
Pastoral
Rev. Alan Jones
Monday-Thursday 9:00am-5:00pm(remote)
Contact: ajones@stmarksumc.com
or for emergency after hours,
please call 916.806.1000 (cell).
Administration
Irene Celedon
Monday-Friday 9:00am-3:00pm (remote)
Contact: iceledon@gmail.com
Facility
Elizabeth Cruz
Monday-Friday 9:00am-3:00pm (in office)
Contact: ecruz@stmarksumc.com,
916.483.7848 ext 131
Finance
Denise Cruz
Tuesday, Wednesday, Thursday 8:00am-5:00pm
Contact: dcruz@stmarksumc.com
Music
Cath Fenimore-Brown (remote) Tuesday-Friday, Sunday 9:00am-5:00pm,
days off Monday and Saturday.
Contact: cbrown@stmarksumc.com
Nurse
Pam Taylor Contact: ptaylor@stmarksumc.com