Markings
Published by St. Mark's United Methodist Church
March 1, 2020 | Volume 72, Number 3
Re:Mark's Past
Coming Up
Moon Lecture Series
Terry E. Brown is the Superintendent of Fort Monroe National Monument and a long-time veteran of the National Park Service (NPS), with more than 29-years in federal service.
Under his leadership at Ft. Monroe, innovation is flourishing within youth initiatives that reach across all programs areas including science, interpretation, natural resources, law enforcement, cultural resources and administration.
He recently oversaw the completion of a Historic Structures Report for Quarters No. 1 in an effort to gain a broad understanding of the building and its history through physical and archival research and documentation.
Terry help organize and lead the August 25, 2019 commemoration of the 400th Anniversary of the arrival of the first enslaved Africans in English North America, which culminated with the joint ribbon-cutting on a Fort Monroe Visitor Center and a Healing Day Ceremony. This was one of the most successful events in the Fort's history.
Terry also sits on the Academies of Hampton Board, which is working to transform the traditional high school experience into an innovative model that prepare all students for careers, linking academic courses to college majors and career sectors. He was awarded the 2017 Community Service Award from the City of Hampton. He serves as a liaison to the Fort Monroe Authority Board of Trustees, and recently honored by Secretary of Interior to serve as a member of the Federal 400 Years of African American History Commission.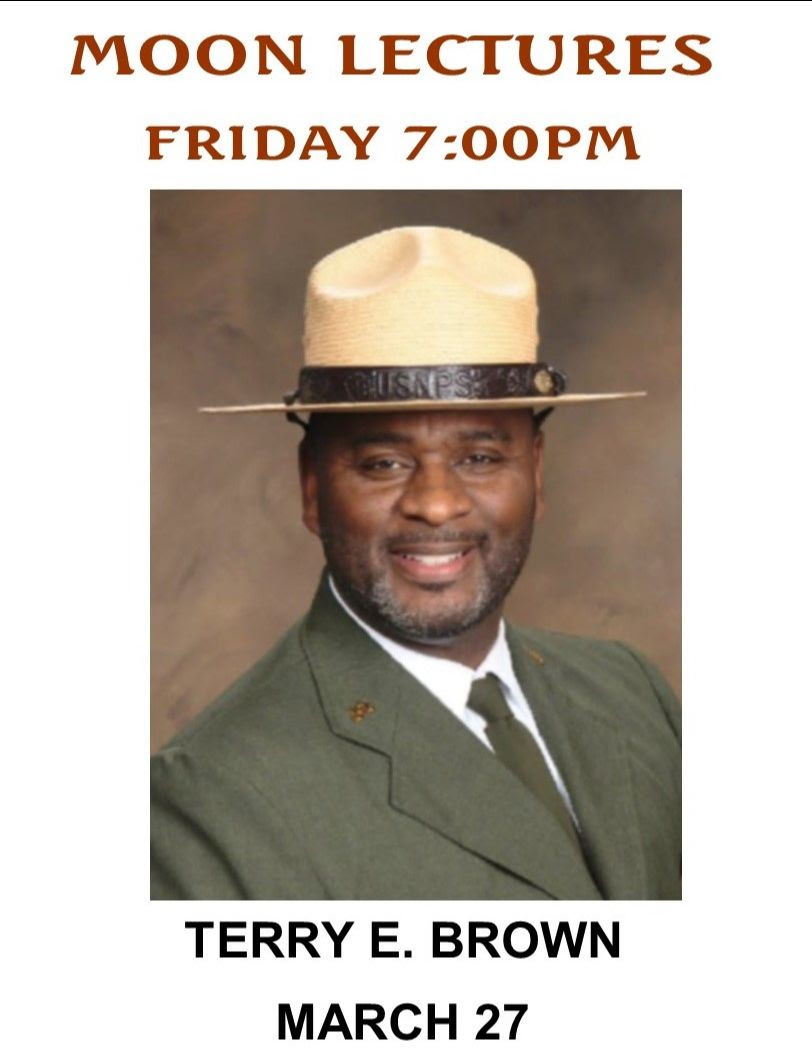 Terry's NPS career began at Upper Delaware Scenic & Recreational River. He also served as an Interpretive Park Ranger at Independence National Historic Site and as a Supervisory Park Ranger at National Mall & Memorial Parks. Additionally, he detailed as Site Manager at Old Post Office Tower, as Chief of Interpretation and Education at Delaware Water Gap National Recreation Area, as Superintendent of Springfield Armory National Historic Site, and as Chief of Interpretation and Education at Boston National Historical Park. Prior to joining Ft. Monroe, Terry served for more than five years as the Site Manager of Boston African American National Historic Site.
Among his many accomplishments, Terry is particularly proud of the lasting relationships he has built with nonprofit and community organizations throughout the country, bringing more diverse audiences and programs to our National Parks and being a member of the management team for the $9.5-million-dollar historic restoration of the African Meeting House in Boston, Massachusetts.
Raised in a military family, Terry graduated from AFCENT Brunssum International High School in the Netherlands and returned to the U.S. to earn his Bachelor's degree in Criminal Justice at Grambling State University. He is the recipient of several NPS awards and honors, including the Outstanding Service Award for 2004 Federal Executive Board of Excellence in Government with category of Improved Federal Image. Terry was also awarded the 2017 Community Service Award from the City of Hampton. Finally, in 2018, President Donald Trump selected Terry to be a member of the Federal 400 Years of African American History Commission.
Reflections
from Pastor Alan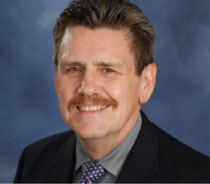 Halley's Comet passes the earth about every 75 years… back in 1910 a scare was started because it was believed that the gases in the tail of the comet were poisonous and they were going to hit the earth and millions would die. In response to the scare some enterprising people made fortunes selling anti-comet pills. Fear is an easy emotion to create and to spread, even if there are no grounds for the fear.
In his book Jesus and the Disinherited, Howard Thurman tells the story of his own fear as a child. He had been longing to see the comet for himself, and, one night, his mother came and got him out of bed to see it. As he stared at the comet, he asked his mother What will happen if the comet falls out of the sky? There was a long silence. He said the expression on her face changed and there was a long silence before she said Nothing will happen to us, Howard, God will take care of us.
Those words stuck with Howard Thurman for the rest of his life… the majestic power of my mother's glowing words has come back again and again, beating out its rhythmic chant in my own spirit.
Fear is not simply an emotion; it's a spiritual state. It is a response to real or perceived violence at work in the world around us. It is the sense that harm is about to be done to our own bodies, minds or souls.
Fear and Faith is the St. Mark's theme for Lent. We are living in times when fear is being used as a political and emotional tool to gain power and degrade human society. As people of faith, you and I join Howard Thurman's mother in confidence, that, no matter how dangerous or violent the days may become, God is in control and God will make a way out of no way and lead the human family into a future filled with hope.
As I prepare sermons during Lent, I will be using Eric Law's brand-new book Fear Not: Living Grace and Truth in a Frightened World. It costs around $14.00. It's a book I recommend as good reading and reflection for Lent 2020.
Lent is a season of withdrawing from the world, "taking stock" of one's life and reassessing priorities. This is a good season to take some time each day to be quiet, write a journal, read a scripture and say a prayer. As our Ash Wednesday liturgy reminded us, I invite you to observe a holy Lent during Lent 2020.
Lent is a good time to confront fears and all that holds you back from living a courageous life of faith. If the world is to be transformed by the power of God's love and grace, you and I need to be liberated from fear and be empowered by the energy of grace and truth.
I wish you a holy Lent.
With Sympathy
Please extend love and sympathy to the families that recently lost a loved one.
The family of Shirley Reese
who died Wednesday, March 18
The family of Barbara Petererson
who died Wednesday, March 18
The family of Sally Weinland
who died Tuesday, February 18
The family of Shimba Bulaya
who died Thursday, February 20
The family of Jim Brownell
who died Thursday, February 20
Please keep these families and friends in your prayers.
Prayer Requests
*Paul Blankenship* Pat & Gordon Close*
*Lola Cruz *Celina Davin *
*Doug & Charlotte Gardner* Debbie Kenngott *
*Vivian Noble* Barbara Peterson* Shirley Reese*
* Terry Travis * Fred Stallcop* Al Vopata *
*Laura Warren*
Prayer Team
There is a team of people dedicated to the spiritual practice of praying for the needs of this community. If you have any prayer requests for yourself, family members or friends, please contact Rev. Alan Jones directly at ajones@stmarksumc.com or submit a prayer here.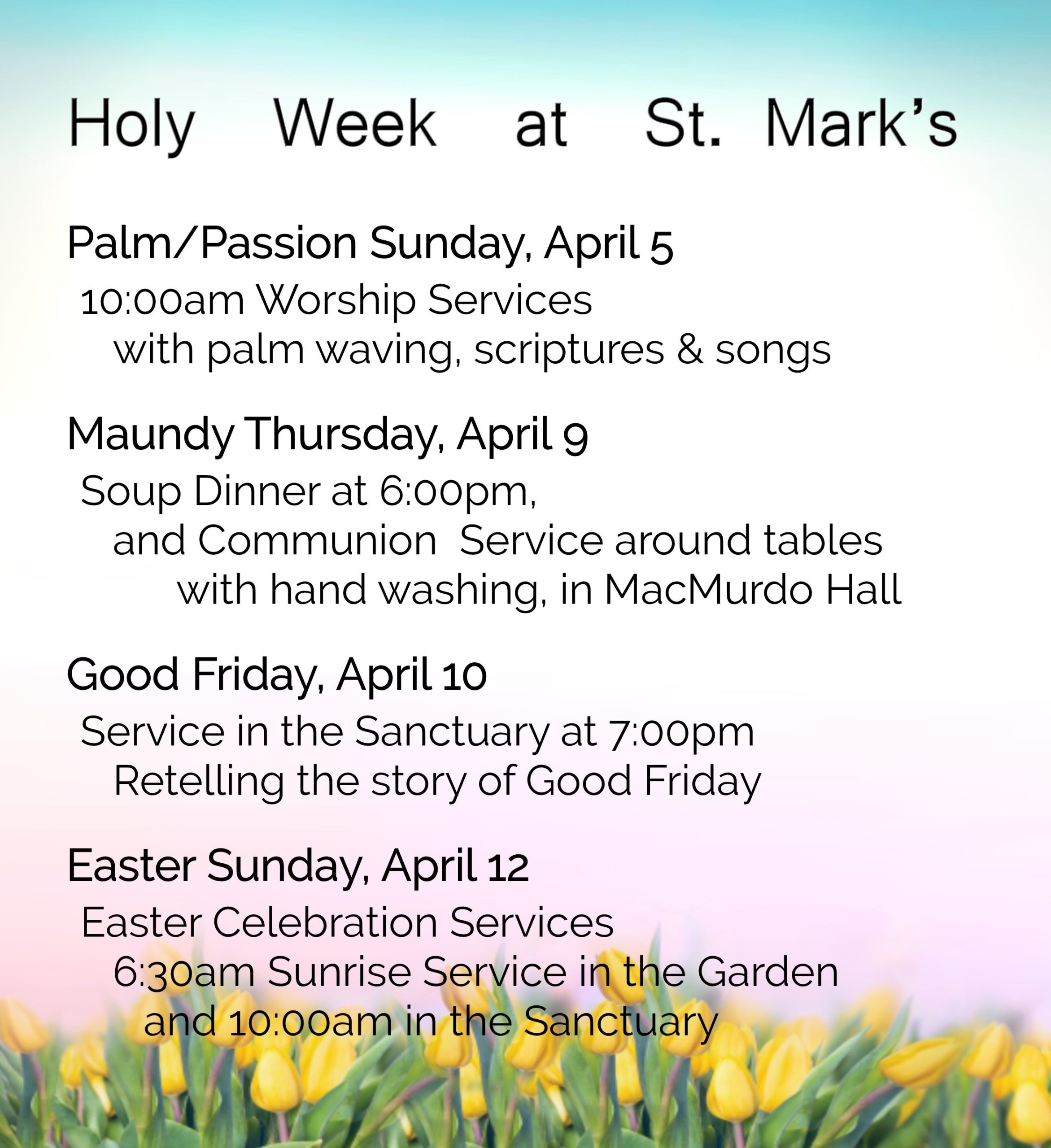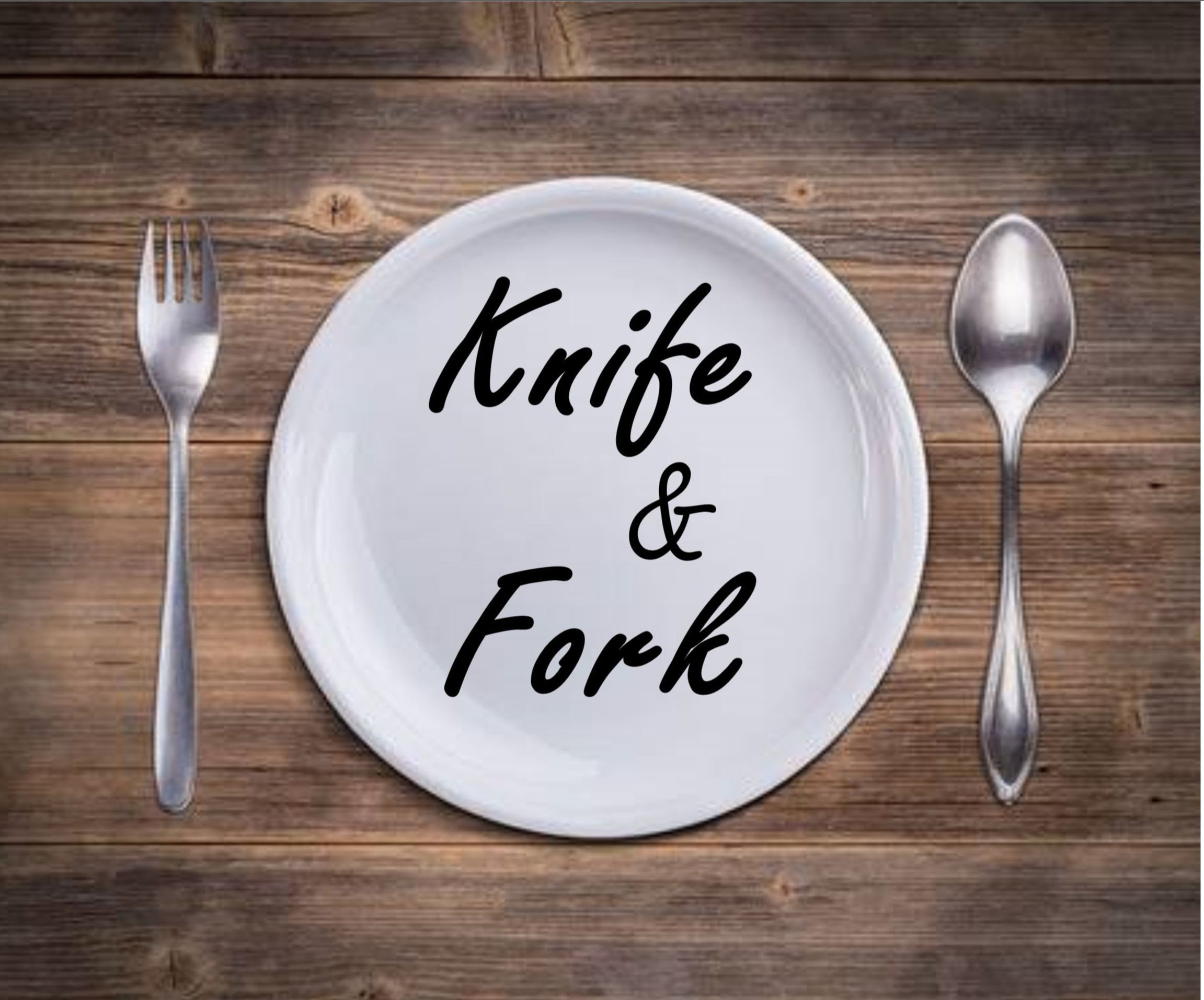 Knife & Fork
The Knife & Fork group will have lunch Tuesday, March 3, at Strings Italian Cafe, 4104 Manzanita at 12:30pm. Meet in E-4 to carpool to the restaurant following the UMW board meeting. All are welcome! Please RSVP to Joyce Estes 916.481.0418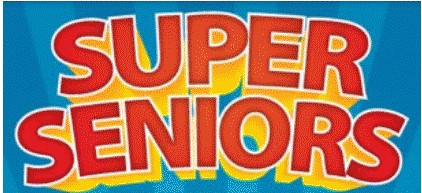 Super Serniors
Spring is just around the corner, and with it St. Patrick's Day. Super Seniors will celebrate with a potluck lunch on March 12, in the small meeting room/kitchen at the back of Wesley Hall, at 12:30pm. Bring a dish to share, your own table service and come for good food, fun and fellowship with St. Mark's friends.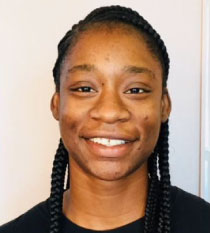 Saying Farewell to Shatara Travis
Shatara, St. Mark's current Facilities Coordinator/Head Custodian has accepted another position elsewhere and will be phasing out of working at St. Mark's. In order to help with the transition to a different person, she will be working:
Mondays – Fridays for a while from 7:00am. to 10:00am.
November of 2017 Shatara started working as the weekend custodian three days a week. When St. Mark's had a major shift in personnel in January of 2018, Shatara took over the Facilities Coordinator position. In this position, she has managed this facility efficiently and respectfully, and has been a very important face of St. Mark's with the community.
St. Mark's wishes Shatara well in her new position as an After School Program Coordinator. We appreciate everything she has done for St. Mark's. Shatara will be dearly missed.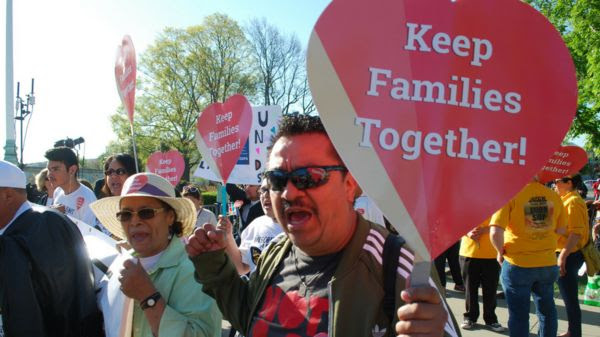 Community Advocacy
Support the Dream and Promise Act of 2019 for Immigrant Dreamers, TPS Holders, and DED Recipients in the United States!
H.R.6, The Dream and Promise Act of 2019, is legislation that protects certain immigrants, providing them with the ability to remain in the U.S. and access a pathway to citizenship.
*Dreamers are immigrant young people brought to the U.S. as children. Many are now young adults.
*Temporary Protected Status (TPS) holders and Deferred Enforced Departure (DED) recipients are migrants who have lived legally in the U.S. for decades due to armed conflict, environmental disaster, or other situations in their countries of origin that prevent safe return.
The United Methodist Church has for years supported DREAM Act legislation providing a pathway to citizenship for Dreamers. Millions of Dreamers, TPS holders and DED recipients have mixed-status families including these statuses, alongside U.S. citizen status.
Recognizing the lives these individuals have built in the United States, the prohibitions to their full participation in U.S. society, the contributions they have made nonetheless, and threat of danger, family separation, and destroyed lives that deportation presents, the Dream & Promise Act of 2019 is just legislation that presents a practical and biblical way of "welcoming the sojourner among you as your own." Leviticus 19:34
Tell your Senator:  Pass the Dream & Promise Act now and make a difference!
 https://www.umcjustice.org/what-you-can-do/advocacy/take-action/dream-promise-act
Last month, the health article was about a research study on 5 things to avoid to increase life span and experience wellness.  This article shares the theme of taking good care of ourselves and it is about the process of inflammation within everyone's body. This article was brought to my attention by Barry White. It is always appreciated when someone suggests information to share with the congregation. Barry has shared several excellent articles.
This article is rather lengthy so there will be one or two continuations.
The word Inflammation isn't especially alarming.  It might mean a mild fever or a cranky joint. There are far more worrisome diagnoses such as cancer, heart disease, dementia and diabetes. But researchers have suspected for years that all of these health issues, and more, have a common trigger: low-grade inflammation. And now they may finally have proof.
Cardiologists in Boston have reported on an anti-inflammatory study using Canakinumab. Participating were more than 10,000 people in 39 countries (mean age: 61) tested to see if this drug could lower rates of heart disease. They discovered that it could. But they also found that this same drug reduced lung cancer mortality more than 77 percent, and decreased reports of gout and arthritis (conditions linked to inflammation.)
"Inflammation plays a role in everyone's health," says Dana DiRenzo, a rheumatologist and instructor of medicine at Johns Hopkins University School of Medicine in Baltimore. If inflammation levels increase, up goes the risk of disease. But understanding inflammation can be tricky because inflammation levels also increase naturally when your body fights an acute condition. Inflammation, in other words, is both friend and foe.
Given how crucial this issue is to your health, AARP, the source for this article,  interviewed some of America's top experts in the field, evaluated the latest studies, and wrote an article about how to understand the role of inflammation as it has been researched thus far.  
When you catch the flu and your body temperature rises to fight the virus, or the redness and swelling that occur when you sprain your ankle is acute inflammation. The body responds to provide the healing chemicals and nutrients needed to help repair the damage and restore health. Once the danger goes away, so does the inflammation.
Chronic inflammation is a longer lasting condition caused by a misfiring of the immune system that keeps your body in a constant state of high alert, says Robert H. Shmerling, clinic chief in the department of rheumatology at Beth Israel Deaconess Medical Center in Boston.
"Over time, inflammation damages healthy cells," says Roma Pahwa, a researcher for the National Institutes of Health who specializes in the inflammatory response. When cells are distressed, chemicals are released alerting the immune system. White blood cells are summoned to the cells. They eat bacteria, viruses, damaged cells and debris from an infection or injury. If the damage is too great, the next type of white blood cell called neutrophils, are summoned. Neutrophils destruct everything in sight, healthy or not. Neutrophil's continue to be present long after the threat is gone. This results in damage to the healthy tissues that remain. 
The inflammation can start attacking the linings of the arteries or intestines, the cells in the liver and brain, or the tissues of muscles and joints. This inflammation-caused cellular damage can trigger diseases like diabetes, cancer, dementia, heart disease, arthritis and depression.
And because it's low grade, "its slow and secret nature makes it hard to diagnose in day-to-day life," Pahwa says. "You have no idea it's even happening until those conditions show symptoms."
"It can be complicated to figure out if inflammation is friend or foe," Pahwa says. Four main causes of chronic inflammation have been identified.
An outside infection that's hard to kill: A chronic infection like hepatitis C or Lyme disease that lingers in the body for a long time. In fact, it's often the chronic inflammation, not the viruses themselves, that causes much of the long-term damage related to these diseases.
Genetics: Inheriting a genetic propensity toward a health issue. In some cases, the genes related to these health issues can be turned on by inflammation: Diabetes and cancer are two genetically related diseases that can be triggered by inflammation. In other cases, the gene itself causes a misfiring of the immune system that causes the inflammation in rheumatoid arthritis, multiple sclerosis, lupus and other diseases.
Environment: Pollution, air and water quality, environmental allergies and a host of other environmental factors can trigger and sustain inflammation.
Lifestyle: Obesity, unregulated stress, tobacco use, drinking too much, lack of physical activity, poor/lack of sleep and, unhealthy diet are linked to chronic inflammation.
As everyone ages, you have more exposure to environmental toxins, stress, alcohol, unhealthy foods and chronic diseases. The normal processes of aging make it more difficult for your body to properly manage your immune systems, to extract nutrients from food and to shed extra pounds. There are thousands of articles in the science literature related to aging and inflammation, says Thomas Buford, an associate professor with the University of Alabama at Birmingham School of Medicine's division of gerontology.
Chronic inflammation is a cascading effect of reactions in the body, Pahwa says. Here's a (very) basic breakdown of what's going on.
Something triggers the immune system. Some examples are chronic disease, an autoimmune disorder, weight gain, psychological stress, poor nutrition, exposure to chemicals or allergens — something puts the body in a state of stress and keeps it there.
The immune system responds. The body goes into attack mode with its inflammatory response, which also includes blood vessel expansion to increase blood flow to the inflamed areas. Blood is the primary delivery system for all these substances.
And responds… and responds… and responds. A continued cycle of pro-inflammatory foods, stress, inadequate sleep and more keeps this process in motion.
To be continued in April, 2020
Reference:  AARP Mike Zimmerman the author of more than a dozen health books, including The 14-Day Anti-Inflammatory Diet
Community Healh
by Pam Taylor, R.N.
Faith Community Nurse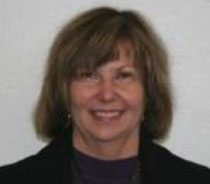 First Enslaved Africans in the Colonial Colonies
in English North America
The brilliant poet, Maya Angelou reminded everyone in her poignant work On the Pulse of Morning that history cannot be unlived and if faced with courage need not be lived again. As everyone undertakes their own individual and collective work gaining a better understanding of racism and white fragility, everyone can look to the future with courage because of the commitment and work that is being putting in now.
On March 28, 2020, the Moon Lecturer will be Terry E. Brown, Superintendent of Fort Monroe National Monument. Superintendent Brown is a long-time veteran of the National Park Service and one of the principal organizers of the African Landing Day and the 400th Landing Commemoration of the first enslaved Africans' arrival in the Colonial Colonies of English North America.
It has long been held that the first Africans arrived at Jamestown, Virginia or Plymouth Rock. The first to arrive at Point Comfort on August 25, 1619 had been captured from the Spanish Slave ship, the San Juan Bautista during a battle in the Gulf of Mexico by the English privateer (pirate) ship the White Lion. Another English privateer ship, the Treasurer, also took enslaved Africans. The White Lion had not planned to stay in the English Colonies. Slavery did not exist there. Rather, they were going to the Caribbean and South American in the Spanish Colonies where slavery was already established. In need of rations, the White Lion landed seeking to trade the 20 and odd. Africans for provisions.
That first generation of Africans were captured from villages in the Angola region of Africa and possessed the skills that the English needed to survive. Those first enslaved Africans were skilled farmers, herders, blacksmiths and artisans. Despite their skills and innovative ideas that helped build the Hampton, Virginia and Point Comfort area, those first twenty and odd Africans faced unfathomable barbaric treatment. Thus began 246 years of bondage in the United States. The intolerance and racism born from that time cannot be denied.
Superintendent Brown will discuss the history of Fort Monroe including its part in the Civil War and beyond. He will tell the true history of Point Comfort's place in the biggest transgression perpetrated by one human being on another. People cannot change history but everyone can learn from it and become better in their understanding and treatment of one another.
You will be enriched by Terry Brown's lecture.
The next article will feature Harriet Tubman. Learn about her connection to Fort Monroe.
Information provided by the Racial Justice Task Force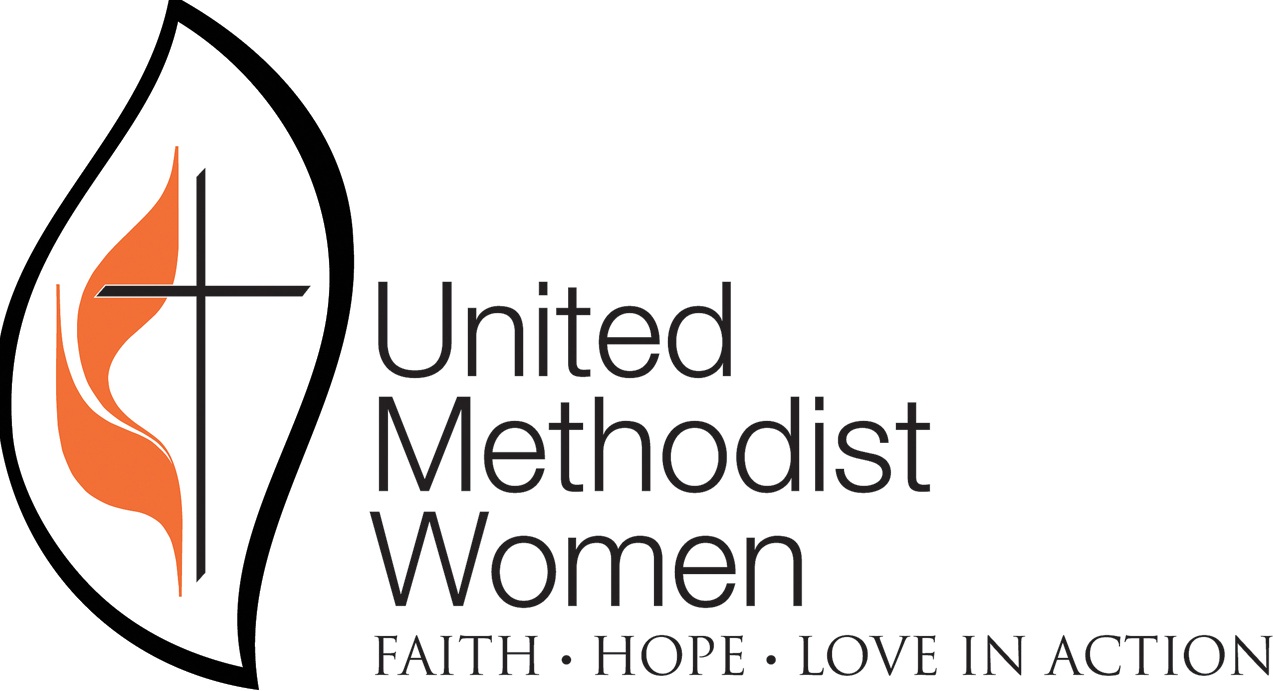 United Methodist Women:
Study ways to racial equality
St. Mark's United Methodist Women's (UMW) Tuesday, March 17, general meeting, Rev. Linda Pickens-Jones will discuss racial justice. St. Mark's congregation members have been studying the book White Fragility. UMW principles and values include promoting the empowerment of women, children and youth, supporting anti-racism and multiculturalism as well as inclusion and equity. UMW members work for justice through compassionate service and advocacy to change unfair policies and systems.
The United States—a nation of many peoples of different races, nationalities, languages and cultures—is challenged to make the Charter for Racial Justice a charter for everyone. The Charter for Racial Justice was created and adopted by the Women's Division (now United Methodist Women) of the United Methodist General Board of Global Ministries in 1978. In 1980 the division successfully recommended adoption of the charter by the whole denomination.
The meeting begins at 10:00 am in MacMurdo Hall. Following the program, the annual observance of "A Call to Prayer and Self-Denial" will be celebrated. In response to God's love and grace, offerings collected support worthy initiatives that relate to each year's mission focus. The mission focus for 2020 is "We Rise: Meeting God's Call to Transform Communities," supporting the work of United Methodist Women-supported national mission institutions, international partners and regional missionaries.
The luncheon will be served after the business meeting. Tickets for the March 28 UMW fundraiser "Lifting Spirits" will be available. To make a luncheon reservation, arrange for a ride or for childcare, please call Sally J. Weinland, 916.524.0690.
Newcomers are always welcome.
Keep a Look Out for Fun!
St. Mark's UMC now has a Fun Committee! This small group, which is attracting more and more participants, is dedicated to creating a joyful community, with particular emphasis on outreach to youth, young adults and families with small children. They will be offering the following activities in the coming months:
Existing and Ongoing: Mexican Train Dominoes and Scrabble
Mexican Train Dominoes: 2nd Saturday of each month in Room E26, from 4:00pm-7:30pm. Come and go as you wish to play this fun-filled game.
Scrabble: 1st Friday of each month, Room E24, from 7:00pm-9:30pm. For more information on either Dominoes or Scrabble, contact Marilyn Hasbrouck at mhasbrou@att.net
March: Paint and Sip. Join them for mocktails and appetizers while trying your hand at creating a masterpiece. Coordinators: Alisa Brownell and Sharon Grieve
March or April: Sacramento King's Game. They will purchase group tickets near the floor, and carpool to the stadium (or folks can meet them there). Sign-up information to come. Coordinators: Nepoh Koker and George Torres.
April or May: Bowling and Laser Tag at Country Club Center, on Watt Ave. Make a strike or a spare; vanquish the other team with your developing laser skills. Coordinators: J.J. Koker and Nepoh Koker.
May or June: Game Night at St. Mark's. Bring an appetizer to share and your favorite game. There will be lots of different games to choose. Learn a new one, or teach someone your favorite. Coordinators: Barry White and Sharon Grieve.
June or July: Let's See a Movie. They will go to the new theater in Country Club Center, catch a flick and then have dessert at a local bistro to discuss the film. Coordinator: Jen Banghart
July 4: All Church Picnic, with fireworks and food, a squirt gun fight, water balloons and a softball game.
Ongoing: Invitations to all St. Mark's to attend concerts, cabarets, and sports competitions involving St. Mark's youth. Stay tuned for specific details! Coordinators: Deya Wilson and Linda Bond
They will be filling in the details for each of the events listed, and organizing more, so stay tuned.
For more information on the Fun Committee, or to join the Committee, contact Barry White at egg4506@gmail.com. Other members of the Fun Committee (who are not listed above) include Cameron Banghart, Sabrina McIntyre, Janis Martin, Ingrid Moeava, Simon Vu, Ginny Romero, and Courtney Banghart. They look forward to having lots of fun this year!
Go Sacramento Kings
Go St. Mark's Kings!
Let's all get together in community and enjoy an outing by attending one of Sacramento's past time, an NBA Game featuring the Sacramento Kings vs. Indiana Pacers. This will sure be a fun-filled event of team spirit, community engagement, and the opportunity for you to get to learn more about your fellow congregants at St. Mark's.
Game Day:Sunday, March 29, 2020
Game start Time: 6:00pm (doors open at 5:00pm)
Tickets: $53 (per person)
(Section TBD-Lower Bowl)
Golden 1 Center: 500 David J Stern Walk, Sacramento, Ca
Tickets will go on sale on Sunday, January 19, after the church service and will be on sale every Sunday until we're sold out. There are a limited number of tickets and they will be sold on a first-come, first-served basis until sold out, so please get yours while supplies last (Please look for the Sacramento Kings sign for sales table after church service).
Getting to Golden 1: It is recommended you use rideshare such as Uber or Lyft to avoid parking hassles. You may also want to share parking fees if you plan on driving by coordinating a carpool and leaving from St. Mark's UMC. If you plan on driving yourself, there are plenty of parking garages or lots surrounding the Golden 1 Center and all at varying parking fees (metered parking along Capitol is very limited so arrive early if you plan on parking on the street). For those of you who prefer to reserve a parking space in one of the various lots, the Park Whiz app is very user-friendly and free to download to your smartphone.
For any questions regarding this event, please see George Torres (geotor@me.com) or Nepoh Koker (Kokernlappia@yahoo.com).
National Church Women United
National Church Women United is asking for donations for the Mustard Seed school, some basic needs are: quality backpacks, new socks, new underwear, pens, pencils, crayons, markers, colored pencils, paints, construction, lined, and art paper, spiral notebook, one inch binders, dry erasers and erasers, glue and glue sticks, tape and note cards. Please place donation in the donation box in the Narthex.
 Vivian Noble is still looking… Can you please help?
Vivian is a much-beloved member of the St. Mark's family. When her chronic illness allows her, she is always at the front of the line offering support and assistance for anything going on at church. Vivian's liver has been failing for years, and her illness has reached a crucial point where she is in need of a liver transplant. Because she is still relatively healthy, she doesn't rise to the top of the national list of those being assigned livers. The problem with waiting is that many people become quite sick before receiving the transplant and then do not survive long after receiving the new liver.
Vivian's best option is to find a volunteer donor now so that she can have the transplant while she is younger and healthier and thus increase her chances of living longer. So, might you consider being a liver donor, or do you know somebody who might be in a position to offer the gift of life to Vivian?
How do you qualify to be a liver donor?
According to the UCSF Liver Transplant program you need to be:
between the ages of 18 and 60.
You cannot be pregnant, a smoker or overweight.
You or someone you know can call the front desk and ask for Vivian's date of birth and it will be provided. You can also speak to me, and as always, I will guarantee confidentiality.
Please share this request wherever you think there may be somebody who is able to respond. Feel free to make flyers and share them with your friends. Working together, we, as a congregation, must know somebody who is able and willing to help restore Vivian's wonderful life to full health and strength.
Pastor Alan