Markings
Published by St. Mark's United Methodist Church
September 2020 | Volume 72, Number 9
Sometimes, I find myself reflecting about what my grandparents would think about our current world of communications. They died when I was a young teenager and so much has changed in the years since. They would be totally shocked by my world! Yesterday, I had an early morning meeting with a seminary student in a small town in Germany… I had a meeting with a group of people from various parts of California, a circuit meeting, a staff conference, the church Finance Committee… and I spent time with both of my children as we all drank tea… and all the time I never left my home. This is all the magic of Zoom, which has been part of recreating my world of work and family.
Preparing worship and sermons is now a video reality rather than preparing to meet everyone on Sunday morning in the sanctuary, and in the courtyard for Coffee Hour. Video worship presents its own challenges, not the least of which is making sure that everyone has access to worship online. Our staff and volunteers have been working hard to ensure that everyone stays connected in some way. The Outreach and Communications Team has been working hard to find ways to share our church worship with those who don't readily turn on a computer or go online.
For those of you who only use a telephone -we now have in place a system that allows you to make a phone call to a dedicated phone line, 916.288.8123, so that you can at least hear all of last week-end's worship. The recording will stay available at any time of day or night until the next week's worship is substituted. I would suggest that if you are accessing the worship in this way, try to use a phone that has a speakerphone so that you don't have to hold the phone in your hand.
In addition to the phone connection, St. Mark's will also be going onto Sacramento Faith TV, community television, on Saturday September 5. Every Saturday at 9am you will be able to watch a 30-minute edited version of the worship service. If you have AT&T service, it is channel 14. If you have Comcast, it is channel 20. If you have Consolidated Communications, it is channel 19.
Hopefully, everyone will now be able to either watch or hear our weekly worship service.
I have heard a great deal of positive feedback about our worship services during August, as Mark Slaughter has introduced and sung for us a number of key Negro Spirituals. These powerful songs of faith have spoken clearly to me about the current situation in which we all find ourselves.
Starting on the weekend of September 5/6 We are starting a new series entitled Another New Normal: The Future of Authentic Christian Faith. The triple realities of a pandemic, economic collapse and racial reckoning have truly shaken up our world. Life will never be the same as it used to be. Even as we return to the sanctuary for Sunday morning worship, we will encounter each other in new ways as we have all been changed by circumstances beyond our control.
I have found myself reflecting on the ways in which the very foundations of faith and society have been transformed by rapid changes going on in the world around us, and so, each week, I will be looking at how things are changing in our understanding of God, of Jesus, of Prayer, of Society, of Politics and the World of Economics and other topics. And so, I invite you into a journey of exploration, which I hope will be an exciting new adventure rather than simply groping in the dark of new unknown territory.
We can easily become depressed in a world of rapid change, but God is calling us to explore some uncharted territory. Much is unfamiliar but there some exciting new realities and opportunities. God promises to be with us and gift us with courage, imagination and confidence for a future filled with hope. It is such a privilege to be holding hands with you on this journey. I may not be seeing or even hearing you, but we know that we are family and God's community of loving support and care. May God continue to bless you in your life of faith and love and draw the family of St. Mark's closer together.
PS: A request for prayer
News came this week of the tragic death of Bishop John Yambasu, the bishop of the United Methodist Church in Sierra Leone. In recent years, Bishop Yambasu has become a key leader in working to bring reconciliation to a divided world church. His wise counsel will be deeply missed as plans are made for the future of United Methodism. Pastor Linda and I knew Bishop Yambasu when we worked in Sierra Leone… even before he was ordained as a pastor. A double sadness for us, is the fact that Bishop Yambasu was killed in a head-on collision as he was travelling to the funeral of another United Methodist pastor, Rev. Edward Kamara, who was a student in the seminary where we taught in Sierra Leone. We became close to Edward and his wife, and they named their first child Mary Linda in honor of Linda. Edward's wife tragically died a few weeks after giving birth. Please keep the families of Bishop Yambasu and Rev. Kamara in your prayers, as well as the entire United Methodist Church in Sierra Leone and beyond, as we mourn the loss of great leadership.
Reflections
from Pastor Alan Jones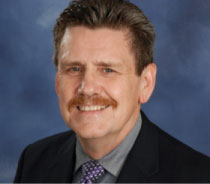 Community Healh
by Pam Taylor, R.N.
Faith Community Nurse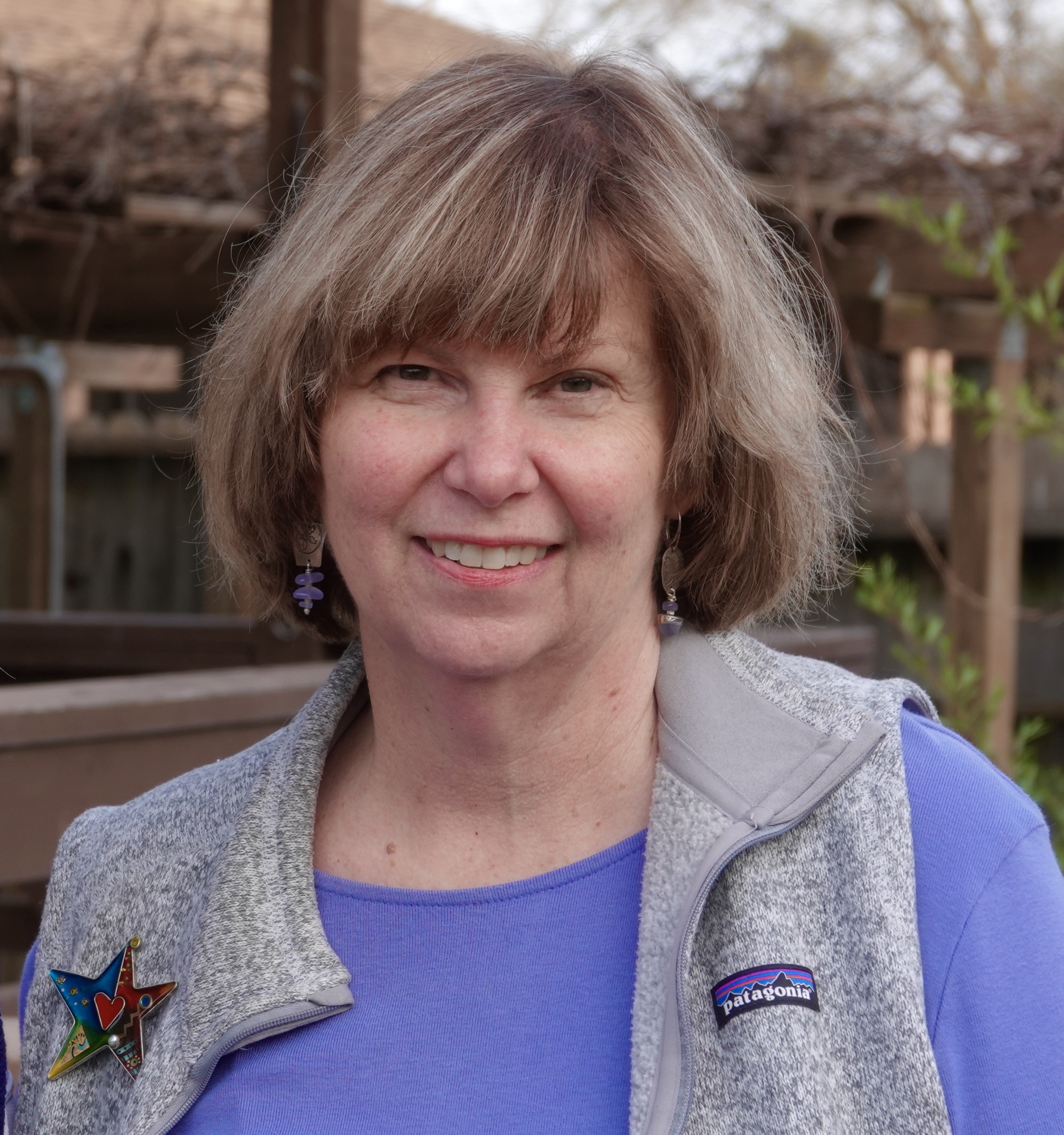 5 Self-Care Practices for Every Area of Your Life, From Very Well Mind
As discussed last month, our state of mind is important. The following article has been taken from Very well and discusses specific ways to take care of yourself. Try some of them!
Self-care has been defined as, "a multidimensional, multifaceted process of purposeful engagement in strategies that promote healthy functioning and enhance well-being."1 Self-care is vital for building resilience toward those stressors in life that you can't eliminate. When you've taken steps to care for your mind and body, you'll be better equipped to live your best life.
Unfortunately, however, many people view self-care as a luxury, rather than a priority. Consequently, they're left feeling overwhelmed, tired, and ill-equipped to handle life's inevitable challenges.
It's important to assess how you're caring for yourself in several different domains so you can ensure you're caring for your mind, body, and spirit.
1. Physical Self Care
You need to take care of your body if you want it to run efficiently. Keep in mind that there's a strong connection between your body and your mind. When your caring for your body, you'll think and feel better too.
Physical self-care includes how you're fueling your body, how much sleep you're getting, how much physical activity you are doing, and how well you're caring for your physical needs. Attending appointments, taking medication as prescribed, and managing your health are all part of good physical self-care.2
When it comes to physical self-care, ask yourself the following questions to assess whether there might be some areas you need to improve:
*Are you getting adequate sleep? *Is your diet fueling your body well? * Are you taking charge of your health? *Are you getting enough exercise?
2. Social Self-Care
Socialization is key to self-care. But, often, it's hard to make time for friends and it's easy to neglect your relationships when life gets busy.
Close connections are important to your well-being. The best way to cultivate and maintain close relationships is to put time and energy into building your relationships with others.3
There isn't a certain number of hours you should devote to your friends or work on your relationships. Everyone has slightly different social needs. The key is to figure out what your social needs are and to build enough time in your schedule to create an optimal social life.
To assess your social self-care, consider:
*Are you getting enough face-to-face time with your friends? *What are you doing to nurture your relationships with friends and family?
3. Mental Self-Care
The way you think and the things that you're filling your mind with greatly influence your psychological well-being.
Mental self-care includes doing things that keep your mind sharp, like puzzles, or learning about a subject that fascinates you. You might find reading books or watching movies that inspire you fuel your mind.4
Mental self-care also involves doing things that help you stay mentally healthy. Practicing self-compassion and acceptance, for example, helps you maintain a healthier inner dialogue.
Here are a few questions to consider when you think about your mental self-care:
* Are you making enough time for activities that mentally stimulate you? *Are you doing proactive things to help you stay mentally health?
4. Spiritual Self-Care
Research shows that a lifestyle including religion or spirituality is generally a healthier lifestyle.
Nurturing your spirit, however, doesn't have to involve religion. It can involve anything that helps you develop a deeper sense of meaning, understanding, or connection with the universe.5
Whether you enjoy meditation, attending a religious service, or praying, spiritual self-care is important.
As you consider your spiritual life, ask yourself:
*What questions do you ask yourself about your life and experience? *Are you engaging in spiritual practices that you find fulfilling?
5. Emotional Self Care
It's important to have healthy coping skills to deal with uncomfortable emotions, like anger, anxiety, and sadness. Emotional self-care may include activities that help you acknowledge and express your feelings on a regular basis.
Whether you talk to a partner or close friend about how you feel, or you set aside time for leisure activities that help you process your emotions, it's important to incorporate emotional self-care into your life.6
When assessing your emotional self-care strategies, consider these questions:
*Do you have healthy ways to process your emotions? *Do you incorporate activities into your life that help you feel recharged?
Develop your Self Care Plan
Self-care isn't a one-size-fits-all strategy. Your selfcare plan will need to be customized to your needs.
A self-care plan for a busy college student who feels mentally stimulated all the time and has a bustling social life might need to emphasize physical self-care.
On the other hand, a retired person may need to incorporate more social self-care into their schedule to make sure that their social needs are being met.
Assess which areas of your life need some more attention and self-care. And reassess your life often. As your situation changes, your self-care needs are likely to shift too.
When you discover that you're neglecting a certain aspect of your life, create a plan for change.
You don't have to tackle everything all at once. Identify one small step you can take to begin caring for yourself better.
Then, schedule time to focus on your needs. Even when you feel like you don't have time to squeeze in one more thing, make self-care a priority. When you're caring for all aspects of yourself, you'll find that you are able to operate more effectively and efficiently.
by Elizabeth Scott, MS
SAVE THE DATE! Saturday, September 12th, 2020
Racial Justice:  Yesterday, Today and Tomorrow
A Conversation with
Rev. Jim Lawson, Jr. and Rev. Phil Lawson
The CA-NV Conference United Methodist Women are proud to host a webinar conversation with Rev. Jim Lawson, Jr. and Rev. Phil Lawson about their lives as activists, their insight into today's events, their hopes for the future and what will be required by all of us to build the Beloved Community in our land.
The Reverends Jim and Phil Lawson have dedicated their lives endlessly pursuing social changes, civil rights and ending racism along with a profound commitment to nonviolence.
You are invited to listen to their historical involvement as activists and their beliefs and views of today's events and insight of our collective and individual responsibilities to continue their battle for a Beloved Community.   
We hope you will join us. All are welcome. EVENT FLYER
The webinar will take place on Saturday, September 12th, 1:00 pm – 2:30 pm PDT. Zoom information is as follows:
---
Topic: Racial justice yesterday, today and tomorrow: A conversation with Rev. Jim Lawson Jr. and Rev Phil Lawson
Please click the link below to join the webinar:
https://cnumc.zoom.us/j/99401514465
Or iPhone one-tap : 
    US: +16699006833,,99401514465#  or +13462487799,,99401514465# 
Or Telephone:
    Dial (for higher quality, dial a number based on your current location):
        US: +1 669 900 6833  or +1 346 248 7799  or +1 253 215 8782  or +1 301 715 8592  or +1 312 626 6799  or +1 646 558 8656 
Webinar ID: 994 0151 4465
    International numbers available: https://cnumc.zoom.us/u/aeCInPKHnO
#30DaysAntiRacism
Campus minister Morgan Stafford has committed himself to live an anti-racist faith and life. "As a white man, I have learned that I've benefitted from racism, while people of color have been harmed. I believe that white Christians must take the lead to confront and dismantle racism. It's our job."
To focus and make tangible his beliefs, Morgan spent the month of June doing at least one thing every day to listen to, learn from, do, and become more anti-racist, reporting his progress via social media. We at GCORR liked the idea and reached out to Morgan to share his story, what he accomplished, and how it's changed and enhanced his spiritual growth and his work with young people.
As a result, GCORR invites white allies (and others) to spend the month of September doing #30DaysAntiRacism.
We invite you to post photos of your activities using #30DaysAntiRacism and encourage your friends, members of your congregation, Sunday school class, pastors, and community partners to join this 30 day.
Shalom Circle
Shalom Circle is one of the smaller groups of the United Methodist Women (UMW). It is open to all women. The meetings are on the 4th Tuesday of each month, now at 6:30pm on Zoom.
They: •support and encourage each other • engage with inspirational speakers • connect through service •projects for our local, national, and international communities • join in with the larger UMW activities •include some spiritual time • have fun! 
The next meeting will be on Tuesday, August 25, at 6:30pm on Zoom.
For questions and/or to get the Zoom link, contact:
Ginny Romero: ginnyromero5800@gmail.com
Wendy Weinland: wendy.weinland@gmail.com
They look forward to seeing you! Newcomers are always welcome.
As St. Mark's United Methodist Women (UMW) read the August newsletter of the Los Rios District, they will note that Reports on the Reading Program for 2020 are due August 31 and should be forwarded to Veronica Quarau at quarauvm@gmail.com.
The Reading Program is a cherished UMW tradition that brings together members in mission as they explore, share and discuss the books. To participate, select one of four reading plans and start reading! From captivating novels and heartfelt biographies to urgent messages about issues such as climate change and mass incarceration, there's something for everyone. Reading Program books are divided into one of five categories (Bonus Books count for two categories each): Education for Mission, Leadership Development, Nurturing for Community, Social Action and Spiritual Growth. Books are available for people of all ages and reading levels.
As UMW members read, read, they track their progress using the Reporting Form available at:
 https://www.unitedmethodistwomen.org/Media/PDF/2020ReadingProgramReportingForm.pdf
When women submit the Report of Completion Requirements, they will be recognized with a Certificate of Recognition. If this year's deadline is too soon, start a plan for 2021. The books to be read are detailed at: https://www.unitedmethodistwomen.org/2021readingprogramtitles.pdf
Staff Perish Relations Comittee Update
by Ginny Romero, Chair
Staff Parish Relations Committee (SPRC) is pleased to confirm that Pastor Alan has been reappointed to St. Mark's for his 10th year. He is rising to the many challenges of learning technology so that worship services can be provided on-line (with the help of Irene Celedon and others.)
Thank you, Alan, for continuing to offer meaningful worship services and weekly announcements so we can see and hear them in the comfort of your own homes.
Thank you to the rest of the staff – Irene Celedon, Cath Fenimore-Brown, Denise Cruz, Elizabeth Cruz, Adrian Nelson, Robert Rouch, and Pam Taylorfor working long hours doing your part to help St. Mark's continue the many ministries offered. Thank you, also, to Rev. Marilyn Ericksen, who is volunteering her time to keep up the prayer lists and making phone contacts to check in with people.
Thank you to the congregation for your financial contributions to St. Mark's. Please try to keep as up-to-date as possible so St. Mark's ministries can continue to be financed, and the staff paid. Currently St. Mark's is doing OK because of the Paycheck Protection Program monies received. Without them it would be difficult to cover current expenses.
In September the SPRC looks forward to meeting with the new Los Rios District Superintendent, Rev. Shinya Goto on a Zoom meeting. In a recent video worship service it was refreshing to hear of his life story coming from Japan when he was 12 years old. Rev. Goto provides an impressive young presence to the Conference Cabinet. It will be a pleasure working with him as St. Mark's starts planning for 2021 when Alan retires. I will keep you updated when there is news to share.
On another note, mom (Iola Halligan) and I have really enjoyed the Zoom "Coffee hours." We often attend both. I hope that many, many more of you will give them a try. It is so fun to see and hear those who show up on Zoom at 10:00am and/or 11:30am on Sunday mornings.
I'm praying you are all staying well, finding ways to connect with others, and are able to fill your days with meaningful activities.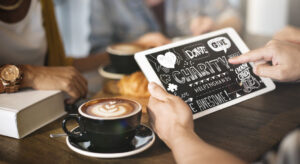 Monthly Update 7/15/20 – 8/14/20
Annual Budget: $687,000.00
Monthly Requirement: $57,250.00
Received through 7/15/20 – 8/14/20
General: $51,210.67
Designated: $10,140.62
Total Income YTD through July: $414,150.15
Total Expenses YTD through July: $361,058.18
Prayer Requests
Jim Munro, Fred Stallcop
Grieving Families
Peggy Blankenship's family, Shirley Ewen's family Mike Galyen's family, Debbie Kengott's family Barbara Peterson's family, Shirley Reese's family Bob Richards' family, Betty Schwenke's family Dick Smith's family
There is a team of people dedicated to the spiritual practice of praying for the needs of this community. If you have any prayer requests for yourself, family members or friends, please contact Rev. Marilyn Ericksen directly at mericksen@stmarksumc.com or send a prayer request at https://stmarksumc.com/contact-us/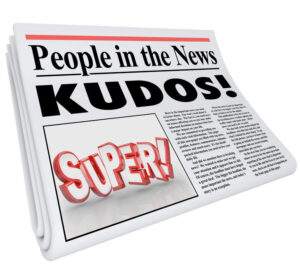 Kudos to the following people that are writing several thousand post cards for the Reclaim Our Vote Campaign: 
Miriam McCormack, Linda Bond, Lillieanne Chase, Medie Galyen, Cate Lynds, Jacquie Taber, Marge Patzer-Hall, Jeanine Perry and Lily Andrews, Ruth Reynolds, Eva Martin, Jeanne Strathdee, Robin Foemmel Bie, Don and Jean Fado, Sue Gylling, Dorren Hinshaw, Marianna Al-Jundi, Colleen and Barney Brinkmann, Mary Czech, Marilyn Kissler, Sandee (Marilyn's cousin), Ron Rowan, and Ginny Romero. 
Reclaim Our Vote Campaign is a volunteer-driven voter outreach campaign contacting millions of voters of color in voter suppression states, asking them to check their registration status, re-register if necessary, and vote. Target states this year are: North Carolina, Texas, Alabama, Arizona, Mississippi, and Georgia.
Kudos to the following people for making Vacation Bible School available this summer virtually: 
Margie Shunk, Boni Fields, Sally Weinland, Joyce Estes, Jill Dawdy, Marsha Jaske, Michael Mathews, Sharon Goodman, Kristin Durham, Iola Halligan, and Lynda Brushia (crocheted bags for each child), and Chris Harris (photographer).

Happy Birthday!
Let's help Lois Adamek celebrate her 100th Birthday on September 25! 
Cards can be sent to her at:
3201 Santa Fe Way, Apt. 2, Rocklin, CA 95765
Sunday Morning Coffee via Zoom 10:00am
https://us02web.zoom.us/j/87173767282
Meeting ID: 871 7376 7282
One tap mobile: 
+1 (669) 900-9128, 87173767282# US (San Jose)
+1 (253) 215-8782, 87173767282# US (Tacoma)
Dial by your location
Meeting ID: 871 7376 7282
Find your local number:
https://us02web.zoom.us/u/ktDQeLmfU
Sunday Morning Coffee via Zoom 11:30am
https://us02web.zoom.us/j/84888084356
Meeting ID: 848 8808 4356
One tap mobile:
+1 (669) 900-9128, 84888084356# US (San Jose)
+1 (253) 215-8782, 84888084356# US (Tacoma)
Meeting ID: 848 8808 4356
Find your local number: https://us02web.zoom.us/u/kwFm4QvVU
Prayer Meetings Monday Night 7:00pm
https://us02web.zoom.us/j/84666829100? pwd=R0t1ekVKQTVZZWlFZzlBZkJ3TXVOUT09
Meeting ID: 846 6682 9100,
Password: 889915
One tap mobile:
+1 (669) 900-9128, 84666829100 US (San Jose)
Dial by your location:
+1 (669) 900-9128 US (San Jose)
Meeting ID: 846 6682 9100
Find your local number: https://us02web.zoom.us/u/kdJf9lFjQ
Wednesday Morning 11:00am
https://us02web.zoom.us/j/84001860437? pwd=Wm1VRXJCL2pvb1NyTE9BeDJaUDk2QT09
Meeting ID: 840 0186 0437,
Password: 327769
Dial by your location
+1 (669) 900-9128 US (San Jose)
Meeting ID: 840 0186 0437
Find your local number: https://us02web.zoom.us/u/kcHz4uTG2f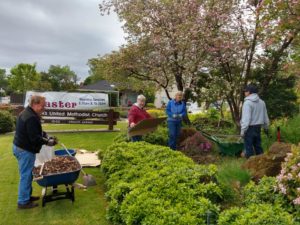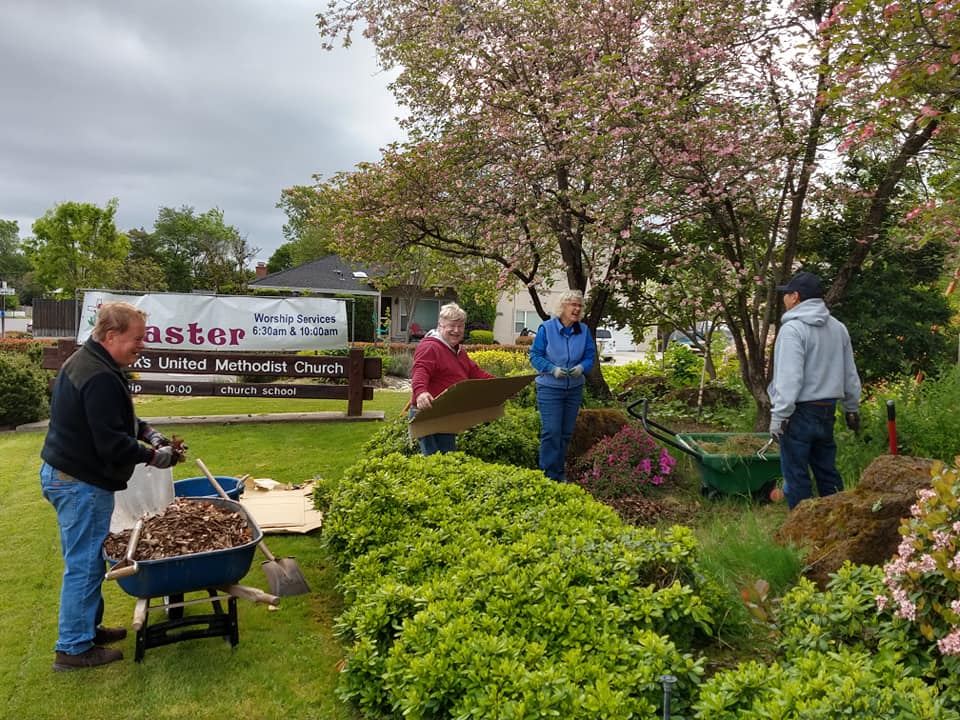 Yard help needed at St. Mark's
If you have free time and would like to volunteer on
the St. Mark's campus by doing yard work or cleaning please contact Elizabeth Cruz at 916.483.7848 ext. 131
or email her at ecruz@stmarksum.com.

Finding Peace in an Anxious World
Iola Halligan has created another banner for the United Methodist Women's (UMW) Spiritual Growth Study. This year's study is on "Finding Peace in an Anxious World." The emphasis is on four sermons written by pastors in four United Methodist Churches in Chicago, called Urban Village Churches. The topics are serenity, acceptance, courage, and wisdom using scripture from Proverbs, and includes "The Serenity Prayer" written by theologian Pastor Reinhold Niebuhr in 1943 for his congregation in Heath, MA in the hopes of God's good future in the face of fear.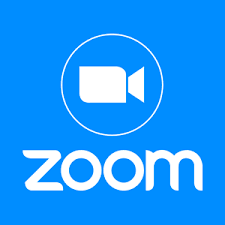 Zoom Meetings
Do you or a group you are involved with at St. Mark's meet via Zoom?
If so, please let Elizabeth Cruz know at 916.483.7848 or ecruz@stmarksum.com so she can add it to the church calendar. This will help eliminate any conflicting schedules and enable more people to participate.
Staff office hours
Pastoral
Rev. Alan Jones
Monday-Thursday 9:00am-5:00pm(remote)
Contact: ajones@stmarksumc.com
or for emergency after hours,
please call 916.806.1000 (cell).
Administration
Irene Celedon
Monday-Friday 9:00am-3:00pm (remote)
Contact: iceledon@gmail.com
Facility
Elizabeth Cruz
Monday-Friday 9:00am-3:00pm (in office)
Contact: ecruz@stmarksumc.com,
916.483.7848 ext 131
Finance
Denise Cruz
Tuesday, Wednesday, Thursday 8:00am-5:00pm
Contact: dcruz@stmarksumc.com
Music
Cath Fenimore-Brown (remote) Tuesday-Friday, Sunday 9:00am-5:00pm,
days off Monday and Saturday.
Contact: cbrown@stmarksumc.com
Nurse
Pam Taylor Contact: ptaylor@stmarksumc.com