Reflections
by Alan Jones, Pastor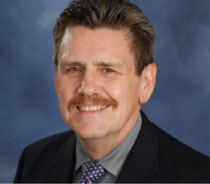 The season of Advent is here, and that means that Christmas is just around the corner. In just a few weeks, the calendar year, 2020, will be behind us, and, emotionally, we will all breathe a huge collective sigh of relief as a new year stretches before us.
I invite you to make a point of staying close to your church during Advent and Christmas. Please make a point of checking out the messages I send each week as well as taking part in each week's worship service. This Advent will have the traditional themes of Hope, Peace, Joy and Love. Each week, different families or individuals will light the Advent candle on an Advent wreath in the Sanctuary. If ever there was a year that needed Hope, Peace, Joy and Love, it is 2020! And, if ever there was a year that needed a reminder that God does break into human history to make a new start… it is certainly this moment in this place! I invite you to explore the ways that Christmas 2020 will indeed be an opportunity for you to make the celebration very personal, rather than simply a family or community celebration.
The season of Advent began as a monastic fasting season, when devout people would take extra time for prayer and reflection, and to review the priorities of their lives as they prepared to celebrate the birth of the Christ child. We're not monks or nuns, but we are people of faith who seek to make the realities of Jesus Christ come alive in the world. So, please take time this Advent to pray, meditate, reflect and explore the ways in which God is leading you in your life of faith.
There will again this year be a Christmas Cabaret… but this time, an online version, filled with the joyful music of the Advent/Christmas season. And, of course there will be a candlelit service on Christmas Eve. The service will be recorded, just the same as each week's worship service is recorded. You will see some beautiful visuals and lots of candles decorating the chancel area. Please make sure that you and your family check in with Christmas Eve at St. Mark's.
Our celebrations this year will inevitably be more limited than the celebrations we normally have both at home and in church. But the significance of the birth of the Christ child is heightened this year by the agonizing realities of a killer pandemic and the attendant economic fallout that has impacted millions of people both here in the U.S. and around the world. The great awakening that has begun concerning systemic racism in our nation and the challenge of providing hospitality for refugees -both are directly addressed by the nation that God intervenes in human history, to bring hope and love and justice for all. Things can be different! And God invites you to collaborate in this vitally important work.
May this be a Christmas like no other for you -filled with Hope, Peace, Joy and Love.
Updates
by Chris Harris, Lay Leader
Lay Leader Report
As we begin to say goodbye to year 2020 and begin to look forward to New Year 2021 and all the opportunities and challenges that it will bring not only to our church community, but to our country as we continue to deal and come to terms with the Covid-19 pandemic and Racial Injustice I wanted to take a moment to reflect on all that we have accomplished as the St. Mark's Community this year.
The ministry, mission, and purpose of this community has never been clearer. I am very proud to say that the St. Mark's Community continues to be strong in its commitment to serving our Lord. The community and leadership continue to graciously share their Gifts, Talents, Wisdom, and Time. We continue to be that beacon of hope and grace to the wider community and world.
This past year has been an extraordinary time for our community. We have moved to a Virtual Experience for our spiritual growth. Pastor Alan has been our steadfast leader guiding all of us with every new technology we have all had to learn over the past several months with ZOOM, YouTube, Facebook and our St. Mark's Homepage. The Pandemic has caused us to grow in many ways we all probably never thought we would, but we have met the challenges head on.
The community continues to make strides in the Homeless issues facing our region through the work of the "Advocacy Team" which has made significant progress by keeping our city and county elected officials accountable on public policy related to the issue.
It is through these efforts of the various ministries of the St. Marks Community and all the work of the other leadership teams that make possible the visioning of this community being a beacon of hope and light for all those who are seeking inspiration and hope in our greater community and world.
We are currently in the process of Capital Campaign called "Cool Church" that is off to a phenomenal start. If you have not heard, it is a campaign to replace the air and heating system in the sanctuary that we our ready for our eventual return to the campus. A very BIG THANK YOU to all who have contributed and plan on giving to the project. Your generosity is truly amazing.
As you can tell, this past year through all its challenges has been rich with blessings for the community of St. Mark's, many mentioned and those many of us carry in our individual hearts. The continued stability of this community would not have been possible without your steadfast faith. Your efforts and commitment do not go unnoticed, St. Mark's community. Thanks for all you do!
St. Marks Community, even under the current circumstances we find ourselves due to the pandemic, you continue to show your grace and faith to make a difference in the life of the community.
May each of us continue to grow in our commitments, faith, and beliefs on our spiritual journey individually and collectively. May each of us continue to share our Gifts, Talents, Wisdom, and Time in a way that continues the long tradition of ministry and activism here at St. Mark's. May we continue to be that light for all those who are seeking an experience to grow spiritually through Scripture, Tradition, Experience, and Reason on our spiritual journeys with our Lord.
We have a tremendous legacy on which to continue to grow, and a faithful community to flourish as we journey forward in "Building our future step by step".
-Blessings
Finance Committee
As we close out the year 2020, I wanted to take a moment to say a very big "THANK YOU" to the St. Marks Community. This year has been one of the most challenging with the Covid-19 Pandemic still raging in our communities and country. But through it all each of you have stepped up in ways that have made financial challenges we had anticipated more manageable. It has been through your selfless commitment to the ministries of this community that have made all this possible.
The Finance Committee continues its work to be good stewards of the resources that the St. Mark's Community has pledged and contribute to the operations of community. 2020 has made this reality truly different as we have gone virtual in our ministries.
One of the great blessings this year that we were able to achieve was keeping all our staff employed at the same status. This was due to the extraordinary giving by the community and the Paycheck Protection Program (PPP) offered by the Federal Government.
A big thank you to Denise Cruz our Finance Manager who has spent the year keeping our financial books in order. It has been a steep climb to get everything in order, but you have tackled every challenge with grace and enthusiasm. I also want to thank Joanna Ballard and Barbara Eychaner for all the work they do with posting account receivables and payables. Also, a great thank you to Marilyn Hasbrouck and Dolly Quevedo who have been counting and making our deposits and taking them to the bank during all these months of Covid-19 Pandemic. To all the check signers who come in weekly to sign checks so that all payroll and bills are paid. All of your efforts are truly appreciated and do not go unnoticed by the St. Mark's Community.
I also want to give a shout out to the Finance Committee members: Joan Bryant, Linda Casselini, Colleen Brinkmann, Russ Burgess, Tom Grant, Dan Mattos, Nepoh Koker, Jim Eychaner, and Ginny Romero. The wisdom and knowledge that these folks put into the financial health of our community is priceless. Thank you so very much for your continued service and for sharing your talents.
As we look forward to 2021 St. Mark's will continue to meet the headwinds of the financial challenges during this pandemic with grace and prayerful consideration as we continue to plan for the future and grow in our faith. We will continue to be innovative and thoughtful as we spend time in 2021 looking at fund development and grant opportunities for various programs within the community. Thank you for all each and everyone of you do for this Community we call St. Mark's.
-Blessings
Communication Team
2020 has been a very busy year for the Outreach and Communication Team. First off, I want to take a moment to THANK all of the team members: Abby Jaske, Amelia Romero, Irene Celedon, Peejay Rouch, Blake Thomson, Miriam McCormack, Sonia Al-Jundi, Jeff Adams, and Pastor Alan. These team members have played a huge role in making the St. Mark's virtual experience seem effortless for all of us who are connecting through the Internet, TV, and Phone.
Covid-19 really jolted this committees work during 2019 to the forefront of how St. Mark's Community is currently connecting and thriving in 2020. We had just gotten our new video recording and projection system installed and functioning in the fall of 2019 when we were faced with the realities of the pandemic.
This Team has worked tirelessly in making sure that our Facebook, YouTube, St. Mark's Website are all current and providing the necessary information to stay up to date in our efforts to keep the Community informed. This Team has been responsible for finding other alternatives like listening to Pastor Alan's weekly Worship Service on the Phone and providing the opportunity to watch the service on TV through FaithTV.
We are also getting ready to livestream our worship services. The equipment order was delayed due to the extreme demand for such equipment, but it is finally installed and ready for that possibility in the future. An online presence with worship services is the reality even when we do return back to the St. Mark's Campus, so we are preparing for that reality.
The Team is very mindful that our virtual existence is here, and we continue to work to make that experience as seamless and effortless as possible for everyone in the St. Mark's Community.
The coming year 2021 will be an exciting time as we continue to explore outreach and communication solutions to reach the wider community and tell the story about St. Marks.
-Blessings
Pam Taylor, R.N.
Faith Community Nurse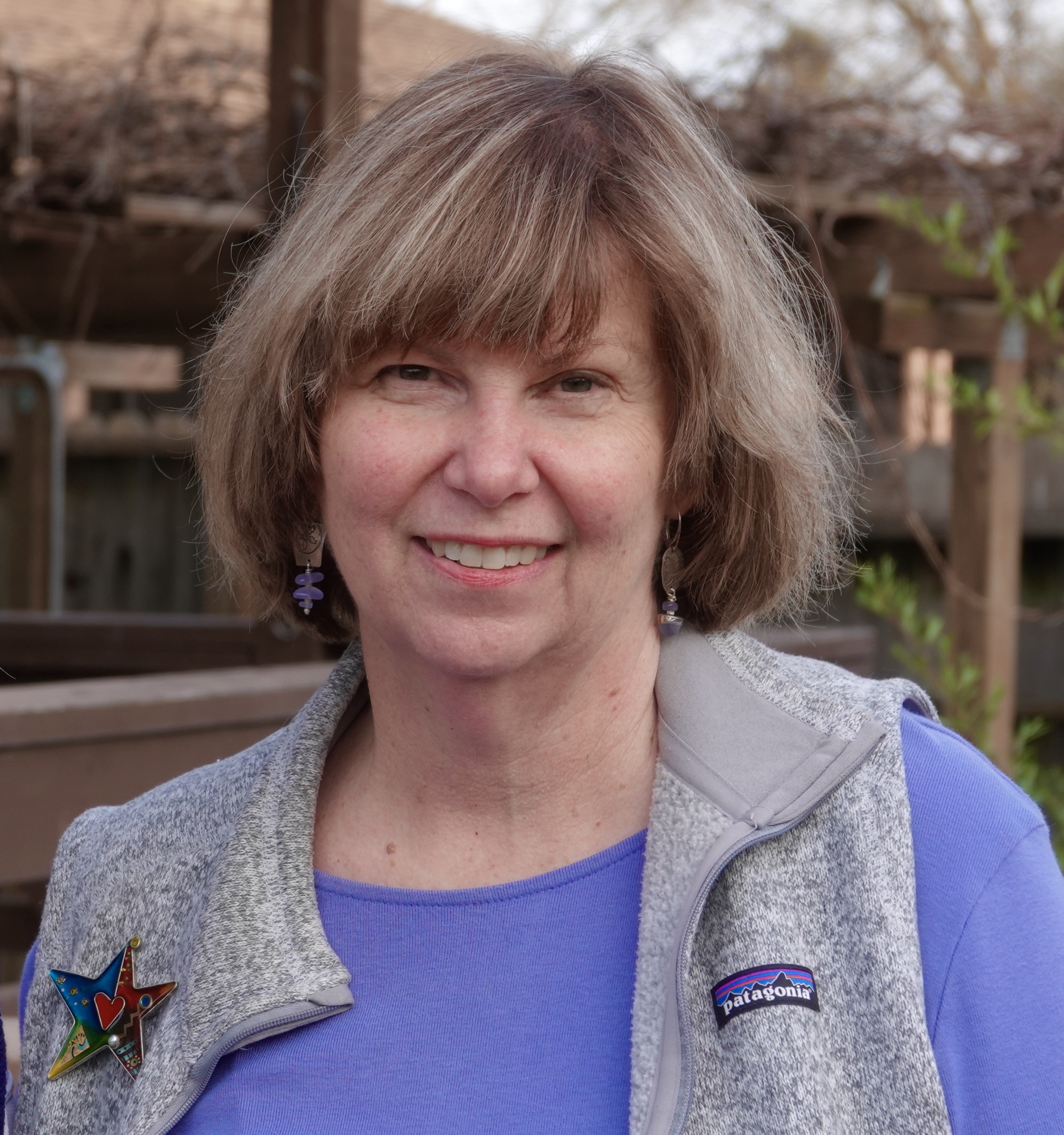 Flu Immunization in the era of Covid-19

This year, more than any previous years, it's important to get vaccinated against the flu.  There are many opportunities to do this – including through Sacramento County.   Health care providers and the County  have made drive through flu vaccinations available.  And for the senior population a high dose vaccine is available.  It was determined that as we age,  seniors benefit from a higher dose vaccine.
The ideal time to get a flu vaccination is October through mid-November.  It takes 2 weeks for the flu vaccination to be fully effective.  From the end of September through November, the Sacramento County Immunization Assistance Program is hosting free Adult and Family Flu Clinics throughout Sacramento County.
Sacramento County website is a great resource.  The following information has been re-printed here.
Getting a flu vaccine will not protect against COVID-19, however, flu vaccination has many other important benefits. Flu vaccines have been shown to reduce the risk of flu illness, hospitalization and death. Getting a flu vaccine this fall will not only reduce your risk from flu but also help conserve potentially scarce health care resources.
"Those who cannot receive the vaccine, including infants under six months of age, and individuals with a compromised immune system such as those going through chemotherapy, rely on others being vaccinated to help protect them," Sacramento County Public Health Officer Dr. Olivia Kasirye, said.
Vaccination of people at high risk for flu complications is especially important to decrease their risk of severe flu illness. These include seniors and people with chronic conditions such as diabetes, high blood pressure, lung disease and kidney disease. Many people at higher risk from flu also seem to be at higher risk from COVID-19. If you are at high risk, it is especially important for you to get a flu vaccine this year.
In addition to getting vaccinated, it's crucial to practice good health habits. If you become ill with flu-like symptoms, you should take actions to stop the spread of germs, including:
Limit contact with others as much as possible to keep from infecting them.

Stay home for at least 24 hours after your fever is gone except to get medical care or for other necessities. 

Cover your coughs or sneezes with your sleeve or with a tissue, throw it in the trash and wash your hands.

Wash your hands often with soap and warm water. 

Avoid touching your eyes, nose and mouth. Germs spread this way.

Clean and disinfect surfaces and objects that may be contaminated with flu germs.

The CDC recommends everyone six months of age and older get an annual flu vaccine, especially those most at risk: children younger than age five​, seniors 65 and older, pregnant women, residents of nursing homes and other long-term care facilities, and people with chronic lung, heart, kidney, liver, blood, neurological or metabolic disorders, including diabetes, or who are immunocompromised for any reason, and those people's caregivers or close contacts.
For questions or to find out more about the vaccination clinics, contact the Sacramento County Immunization Assistance Program at 916-875-7468. Data on local flu cases will be posted on the What You Need to Know About the Flu webpage. Also attached is a link for Sacramento County Flu Shot Clinics.  It is also on their website.
https://dhs.saccounty.net/PUB/Documents/Immunization-Assistance-Program/Fl-FluClinic2020.pdf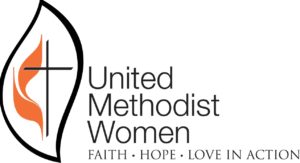 November 10 UMW Zoom Meeting looks at Sacramento Children's Home  
The next general United Methodist Women's meeting will be Tuesday, November 10, at 10:00am via Zoom, when we will learn more about Sacramento Children's Home which is supported by the Casa Garden Restaurant. Special Mission Recognition pins will be presented to two recipients. The new officer slate will also be shared. Group leaders will receive information on joining the Zoom meeting which they can share with group members.
The speaker will be Todd Koolakian, Director of Philanthropy for the Sacramento Children's Home. The Sacramento Children's Home was founded in 1867 and is the oldest active charity in Sacramento. They serve over 7,000 children and over 4,000 families every year to help break the cycle of child abuse. With eight programs across six locations, the agency is at the forefront of caring for at-risk youth and helping to build strong families throughout the community.
From providing crisis support for families with infants and toddlers to providing short-term residential care to foster youth who have suffered trauma, SCH services focus on child abuse prevention, intervention, and mental health treatment for the area's most at-risk children and families. The programs promote child safety, positive parenting, education, and mental health, and improve the healthy functioning of families.
Los Ninos Service League is fortunate to have a membership base of almost 450 dedicated individuals, 250 of whom are active volunteers at the Casa Garden Restaurant. While the restaurant is closed now, volunteers still work with the Children's home. In existence for more than 40 years, Casa Garden Restaurant and the Los Ninos Service League have raised more than $2.9 million for the Sacramento Children's Home.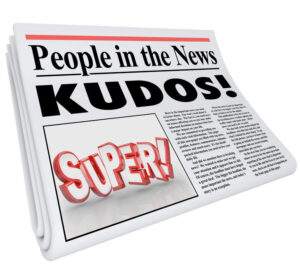 John Grady, Joyce Grady, Adrian Nelson for repairing and replacing two rows of raised tiles along the stove top/oven fixtures in the MacMurdo kitchen. The task involved removing the damaged tile and grout, installing tile that was on hand,  grouting and sealing.  An expansion joint/device was installed. Some advice given by a contractor John knows. 
Communications Team – Chris Harris, Abby Jaske, Miriam McCormack, Amelia Romero, Peejay Rouch, Blake Thomas, Alan Jones, Ex Officio: Irene Celedon for innovating St. Mark's on-line presence with social media, the website, and videos, as well as putting together the Sermon by Phone, organizing the Sac Faith TV Service,  and  the Markings. 
Juanah Koker has been very hands-on the last couple of weekends, with the little time he has to spare. It's greatly appreciated by Adrian and Elizabeth. From repairs to mentoring, they've learned so much from him. 
The Haywoods and Mary Kohatsu on their continued, constant gardening and landscape upkeep. 
Boni Fields and the UMW Sewing Circle have been very organized and they're a great example of how to utilize the park down the street from St. Mark's campus, while still being close to the campus. (hint hint to other groups looking for a way to meet in person.) 
A THANK YOU TO THE FOOD CLOSET
July 11, 2020
Dear Saint Mark's,
Thank you for the T.L.C. I receive.  The food is great.  The Grace in which it is given is greater. . . Thanks!
Please let the gardener know the tomatoes were the finest I've tasted in a very, very long time.  So nice to taste so much flavor.  Tell them there are two things money cannot buy.  TRUE LOVE & VINE RIPENED TOMATOES!  Thanks!
Love & Prayers,
Mark  
As you can see, the St. Mark's Food Closet is greatly appreciated.  Although our numbers are small, those, like Mark, who frequent our distributions, are definitely food insecure and need our help.
Thank you to those of you who continue to donate both food and money for this mission.  With the holiday season approaching, we are hoping to provide special food baskets for all of our clients.  Retired Teichert employees are once again donating turkeys and all the fixings for Christmas.  These are great for family groups, but we would like to be able to provide special meals for singles, couples and those without cooking facilities.  We will be asking for whole chickens (frozen as well as rotisseried) and prepared/boxed breads, salads, desserts, etc. for this special population.
Please watch for dates to bring in holiday food donations.   And, thank you, again, for the continued donations of food and money.
-Food Closet Crew
St. Mark's Worship Service is on every
Saturday at 9am
on channels:
20 Comcast
14 At&t
19 Surewest
Updated every Saturday!
HELP SPREAD THE WORD!
Social media works on "engagement". When St. Mark's posts, pics, videos and links are liked, commented on and shared, St. Mark's is promoted to more people and the important works that St. Mark's and this community does gets shared with a wider audience. Please help St. Mark's online presence grow by engaging with St. Mark's on Facebook, Instagram and Youtube. Thank you for adapting with St. Mark's to the technology of today!
Sunday Morning Coffee via Zoom 10:00am
https://us02web.zoom.us/j/87173767282
Meeting ID: 871 7376 7282
One tap mobile: 
+1 (669) 900-9128, 87173767282# US (San Jose)
+1 (253) 215-8782, 87173767282# US (Tacoma)
Dial by your location
Meeting ID: 871 7376 7282
Find your local number:
https://us02web.zoom.us/u/ktDQeLmfU
Sunday Morning Coffee via Zoom 11:30am
https://us02web.zoom.us/j/84888084356
Meeting ID: 848 8808 4356
One tap mobile:
+1 (669) 900-9128, 84888084356# US (San Jose)
+1 (253) 215-8782, 84888084356# US (Tacoma)
Meeting ID: 848 8808 4356
Find your local number: https://us02web.zoom.us/u/kwFm4QvVU
Prayer Meetings Monday Night 7:00pm
https://us02web.zoom.us/j/84666829100? pwd=R0t1ekVKQTVZZWlFZzlBZkJ3TXVOUT09
Meeting ID: 846 6682 9100,
Password: 889915
One tap mobile:
+1 (669) 900-9128, 84666829100 US (San Jose)
Dial by your location:
+1 (669) 900-9128 US (San Jose)
Meeting ID: 846 6682 9100
Find your local number: https://us02web.zoom.us/u/kdJf9lFjQ
Wednesday Morning 11:00am
https://us02web.zoom.us/j/84001860437? pwd=Wm1VRXJCL2pvb1NyTE9BeDJaUDk2QT09
Meeting ID: 840 0186 0437,
Password: 327769
Dial by your location
+1 (669) 900-9128 US (San Jose)
Meeting ID: 840 0186 0437
Find your local number: https://us02web.zoom.us/u/kcHz4uTG2f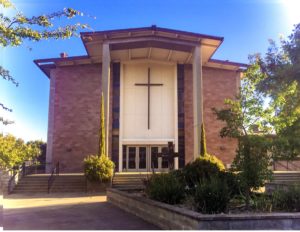 Yard Waste Help! 
St. Mark's campus is large, and takes constant maintenance. With that maintenance comes bags and bags of yard waste! St. Mark's doesn't have green waste services, but relies on a few volunteers to pick up yard waste and dispose of it in their home green waste containers. If you have green waste pickup, and have extra room in your bins, please contact Elizabeth at 916.483.7848 or email ecruz@stmarksumc.com for information on how you can help. Thank you!
Prayer Requests
Scott Bie, Jean Fish, Bill Gile, Nina Henley, Marge Patzer, Deanna Reese, Ted Slaughter, Peggy Smith, Blake Thomson, Wayne Turner, Ken Walela, Susan Coy Weeks
Grieving Families
Celina Davin's family, Jodie Rincon's family, Joe St. Clair's family
Long Term Prayer Requests
Lois Adamek, Ginny Baldauf, Berniece Buckley, Pat and Gordon Close, Lola Cruz, Doug and Charlotte Gardener, Lucy Jeffries, Mary Kasai, Mary McCullough, Bill and Marilyn Malkasian, Jim Munro, Doris Olsen, Fred Stallcop, Laura Warren, John and Lori White
Requests
Richard Jacob's sister Audrey Collier and Lindy Sperry
 There is a team of people dedicated to the spiritual practice of praying for the needs of this community. If you have any prayer requests for yourself, family members or friends, please contact Rev. Marilyn Ericksen directly at mericksen@stmarksumc.com or send a prayer request at https://stmarksumc.com/contact-us/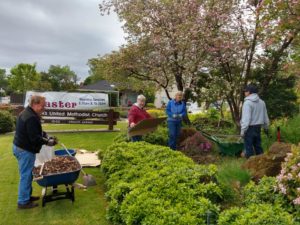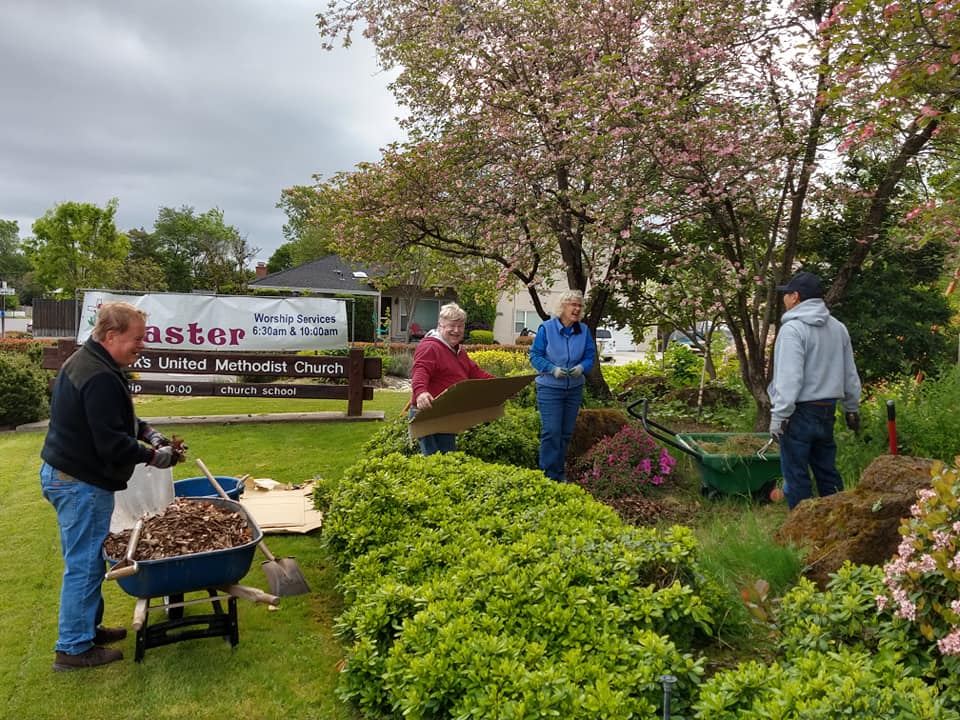 Yard help needed at St. Mark's
If you have free time and would like to volunteer on
the St. Mark's campus by doing yard work or cleaning please contact Elizabeth Cruz at 916.483.7848 ext. 131
or email her at ecruz@stmarksum.com.
MONTHLY BUDGET UPDATE
Vitals 9/15/20 – 10/14/20
Special Offering = $400.00
Contributions = $77,263.14
Monthly Update 9/15 – 10/14 
Annual Budget = $687,000.00
Monthly Requirement = $57,250.00
Received through  9/15 – 10/14   
General = $36,317.28
Designated = $19,557.90
Total Income YTD through September 2020 $491,388.56
Total Expenses YTD through September 2020 $457,231.30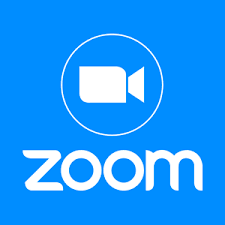 Zoom Meetings
Do you or a group you are involved with at St. Mark's meet via Zoom? 
If so, please let Elizabeth Cruz know at 916.483.7848 or ecruz@stmarksum.com so she can add it to the church calendar. This will help eliminate any conflicting schedules and enable more people to participate.
Staff office hours
Pastoral
Rev. Alan Jones
Monday-Thursday 9:00am-5:00pm(remote)
Contact: ajones@stmarksumc.com
or for emergency after hours,
please call 916.806.1000 (cell).
Administration
Irene Celedon
Monday-Friday 9:00am-3:00pm (remote)
Contact: iceledon@gmail.com
Facility
Elizabeth Cruz
Monday-Friday 9:00am-3:00pm (in office)
Contact: ecruz@stmarksumc.com,
916.483.7848 ext 131
Finance
Denise Cruz
Tuesday, Wednesday, Thursday 8:00am-5:00pm
Contact: dcruz@stmarksumc.com
Music
Cath Fenimore-Brown (remote) Tuesday-Friday, Sunday 9:00am-5:00pm,
days off Monday and Saturday.
Contact: cbrown@stmarksumc.com
Nurse
Pam Taylor Contact: ptaylor@stmarksumc.com