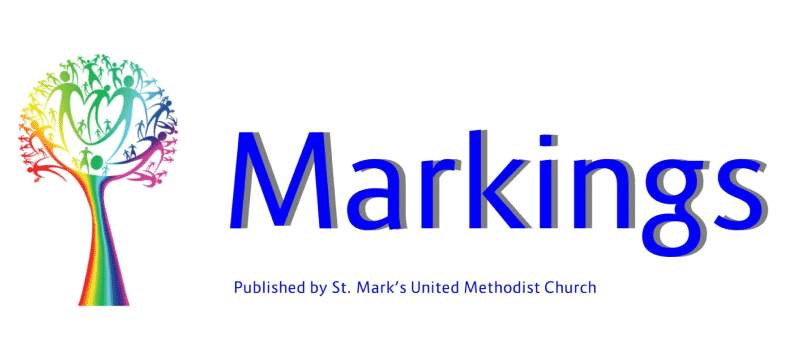 November 1, 2019                                                                                        Volume 71, Number 11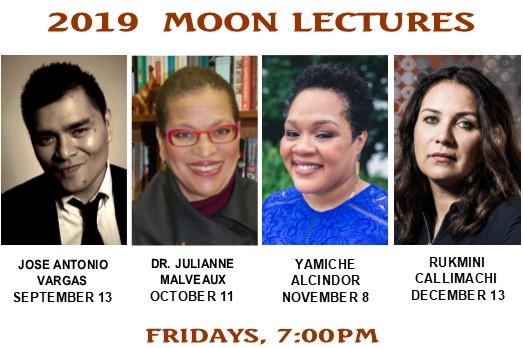 Moon Lecture November 8 , 2019 7:00pm
YAMICHE ALCINDOR
American journalist who currently is the White House correspondent for the PBS Newshour program. Political contributor to NBC News and MSNBC. Also worked as a reporter for The New York Times and USA Today.
Yamiche Alcindor is the White House correspondent for the PBS News Hour and a contributor for NBC News and MSNBC.
Before joining News Hour, she worked as a national political reporter for The New York Times where she covered presidential campaigns, Congress and wrote about the impact of President Donald Trump's policies on working class people and people of color.
She often tells stories about the intersection of race and politics as well as fatal police encounters. She's also traveled extensively to closely cover the campaigns of Senator Bernie Sanders and President Trump. Before joining The Times, she was a national breaking news reporter for USA Today and traveled across the country to cover stories including the school shooting in Newtown, Connecticut the death of Trayvon Martin in Sanford, Florida and the police related protests in Ferguson, Missouri and Baltimore, Maryland.
She earned a master's degree in broadcast news and documentary filmmaking from New York University and a bachelor's in English, government and African American studies from Georgetown University. A native of Miami, Florida, Yamiche is the daughter of Haitian immigrants who met while attending Boston College.

      There is widespread delight in the timing for the first Sunday in November… November 3 is fall back Sunday… so please don't forget your extra hour of renewing sleep as you prepare to come to church on Sunday morning.
     November 3 is also All Saints Sunday in the church calendar, the day on which you and I will remember all the saints who have gone before us and modeled love and faith for our lives. I invite you, on that morning, to bring a picture or other memento of a person who has been a saint for you. There will be a table at the front of the sanctuary where you can place your symbols of your saints. The Sermon on the Mount focus for that day will be what is called the Golden Rule… treat others in the same way that you want people to treat you. The saints have given us powerful examples of how this is done.
     During the first three weeks of November the church will continue to gather commitment cards from everyone as we work together to underwrite the excellent ministries which are the St. Mark's United Methodist Church. As you know from your own personal budgeting process… nothing is getting less expensive and the needs are growing month by month. St. Mark's plays a vital role in building a community of compassion and care in Sacramento and around the world. Please give as faithfully and generously as you can during 2020. There is much work needing to be done and financial support is an essential component of making ministry happen within the community.
     November 17 will be the last Sunday of the series on the Sermon on the Mount and will be the final Sunday of the season of commitment. Please make sure that you complete your commitment card before that day and either put it in the offering plate or send it to the church office. Thank you!
     On Tuesday November 19, the annual Interfaith Thanksgiving Service will be held this year at Congregation Beth Shalom at 7:00pm. This is always a highlight of community life, as everyone is invited to share what they are thankful for and religious leaders offer brief prayers from their tradition. Please plan to be there if you are able. It is always a powerful time of sharing. This date is the week before Thanksgiving week, which is a change from previous years.
Sunday November 24 is Thanksgiving Sunday in church. Again, there will opportunities to share personal and community thanksgivings.
     And then it is time to start thinking about Christmas!    Advent Sunday this year is December 1, it comes just one week after Thanksgiving Sunday. Our District Superintendent, Rev. Schuyler Rhodes will be preaching. It is also the day for our annual All-Church Charge Conference, as well as the day for celebrating with the children at Adventure. Brunch will follow the morning service… then the Charge Conference at noon… leading into Adventure which continues through the afternoon until 4:00pm.
     Rev. Mahsea Evans, I am certainly going to miss Mahsea's powerful presence in Sunday morning worship services but do please remember that he will be on staff for two more months, until the end of the year. His 20 hours of work at St. Mark's will be continued work with the youth program and keeping us organized in pastoral care. His schedule is not fully determined as yet, but he certainly plans to be in the office at St. Mark's on Thursdays. The congregation at Roseville First UMC will be very blessed to have Rev. Mahsea Evans as their pastor.
     A farewell event for Rev. Mahsea Evans will
be held in early January, at a time and date to
be determined.
With Sympathy
Please extend love and sympathy to these who have recently lost loved ones.
…the family of Dorothy McKibben, who died on Tuesday, September 9. Her memorial service will be on Saturday, November 9 at 1:00pm.
…the family of Dan McQuillen who died Friday, September 27. Please keep Pat and his family in your prayers. His memorial service will be on Sunday, November 10 at 2:00pm.
…the family of Stan Tincher who died September 18. His memorial service was on Friday,
October 25.
….the family of Jan Dahl who died Saturday, September 14. Her memorial service was on Saturday, October 26.
Please keep their families and friends in your prayers.
Prayer Requests
*Lois Adamek * Ginny Baldauf *Peggy & Paul Blankenship* Jim & Johanna Brownell* Pat & Gordon Close*
* Celina Davin *Doug & Charlotte Gardner* Kevin Jenkins* Debbie Kenngott *Vivian Noble*
*Shirley Reese* Terry Travis* Fred Stallcop*

 10 Ways to Build Inner Strength
       While searching for something on the internet, I discovered this article by Dr. Karin L. Smithson published on the Huffington Post Blog January, 2014.  It represents experiences most of us can relate to and so it is published here.  Some small edits have been made to shorten the article. 
     Stress can hit us from all sides.   Life will deliver blows, knocking you off balance with a sense of weakening confusion and a total loss of how to get your feet back under you again. And it can leave you feeling paralyzed from your head to your soul. You can't even remember what it feels like to "be normal."
You ask yourself, "Will I ever feel strong again?"
    You are not alone.  Over the past year, I have used web analytics to see what people are typing into search engines to find my inspiration-based blog. I kept asking myself, "What are people really looking for?" What I discovered touched me deeply. The most commonly searched words that bring people to my site are:
"Inner strength."
     Every hour of every day, people are seeking ways to pull themselves out of crisis and feel "normal" again — feel strong again. I've been there, too, and it is the main reason why I was led to become a therapist. So I am writing this in hopes of helping you find your strength again, too.
     First, here is what I believe completely: you can.
     It is inspiring to know that you really can do something to make yourself stronger. Since part of survival is accepting that you cannot change outside circumstances or people, it is imperative to accept and feel empowered by the realization that you can transform yourself. It's a super power. Yes, you can, and here are some pointers to help you get there.
Look back on your survival instincts of the past.Remind yourself of times when you survived, got through challenges, and even surprised yourself. See strength in your own abilities and fighting power. Don't underestimate your own resilience. You have roared before and will roar again.
Trust your inner pilot light — your core. Find power in your inner self and know that you were created with a spirit as your force field, even if it feels weakened. Your glow is not extinguishable, and it was created to rekindle itself.
Focus on the story of your entire life beyond the crisis.Practice seeing yourself rise above the pain, looking back and peering forward at the values, experiences and goals of your whole life. Remind yourself that you are bigger than this, and that you will get back to you again. You have a lot of living yet to do.
Lean on your "trusted few" — friends, family, or counselors who know you and who will root for you without judgment.Ask for understanding, encouragement and TLC. Ask them to remind you of your strengths and listen to them. That is why these blessed relationships are in your life, and one day, you might do the same for them.
Find motivation from your outer strength. The key to feeling strong is holistically creating a solid foundation. While your energy levels might be low, make sure that you are doing something — anything — to tend to your physical self. Lift weights (even if they are soup cans), walk in nature, feed your body healthy food and get your sleep.
Make real attempts to be surrounded by positive people and atmospheres that make you feel good, energized and motivated. Limit any time around negative people or energy. Exit if you are starting to feel bad about yourself. Stay longer if you are feeling inspired.
Keep a "feel-good folder" of emails, letters and compliments that remind you how fierce you are. Anytime you receive a compliment that makes you feel strong, save it in a real or electronic file. You will likely forget the praise when you are at your lowest, and this will give you evidence of the positive effects you have on people's lives. Let these words validate your worth, breathing hope over you again.
Carve out time to do that thing that you are really good at.Part of pulling yourself out of a sad place is reminding your body how to release endorphins back into your system. A quick way to do this is to do what you have loved in the past — your system will reward you. Do you love playing piano? Painting? Writing? Singing? Crafting? Working on cars? Skiing? Whatever made you feel good about you in the past is what your body needs right now. Often.
Do something meaningful in the meantime, as time will keep passing anyway.These were some of the wisest words ever spoken to me and why I started volunteering and taking classes after the bottom dropped out of my world. They were actually the two things that ended up making me feel the strongest in the long run. Volunteer. Create something. Finish your degree. Paint that room. Be constructive and your heart will strengthen while you're not looking.
Develop and nurture a spiritual connection to a higher power, a purpose greater than this. Ask for spiritual guidance, comfort and grounding in your journey. Stay open to receiving divine gifts in the most wonderful, surprising ways, and believe that you deserve them when they show up. Meditate. Pray. Be mindful. Trust that you are going to move past this thing and that the universe wants that for you as well.
     Yes, it does. And yes, you can

      Campus Security is more than door locks and security patrols. We need to protect staff, church members, visitors, and our property from harm from the few visitors who misbehave. The burden falls most heavily on Shatara Travis and Adrian Nelson, but they cannot do this alone. If any of us observes misbehavior on campus and does nothing to correct it, the behavior is likely to be repeated and perhaps grow worse. "If you see something, say something" should be our guide within the church community as well as beyond. Yet, we need to know what to say in difficult situations while communicating without putting ourselves at risk. Planning is beginning to develop guidelines for potentially difficult conversations. If you want to join this planning discussion, please contact Jim Eychaner at: jeychaner@stmarksumc.com or 916.481.7062.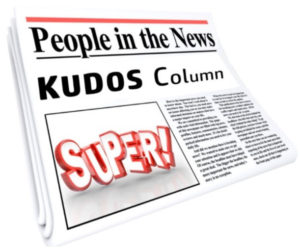 Chris Harris, John & Miriam McCormack, and Lori White, for posting pictures of church activities on the St. Mark's Facebook page
Iola Halligan, for creating artistic felt banners, now hanging in MacMurdo Hall, depicting several years of United Methodist Studies
Mary Czech, for creating beautiful alter arrangements each week
Cheryl Fuller, for coordinating fresh goodies for the coffee hour following weekly worship
Sharon Goodman, for straightening pew materials and for serving as an Usher until recently. For collating bulletins every Friday.
Joann Bryan, Sharon Goodman, Jacquie Taber, Pat Massagli for collating Markings monthly.
Carol Dorris for filling in sometimes to collate when needed.
Curt and Erika Johnson for taking Markings to West Sacramento to be mailed every month.
Dan Mattos, for building a wall to separate two bathrooms in the Education building
Tony Haywood, Dan Mattos, Brad Collins,
Bill Keye, and Jim Eychaner for their superior skills in ditch-digging and archeological interpretation as they addressed the water leak in the garden area!!
Ed Martin, for removing dead limbs from trees in the main parking lot, and shaping the plum trees along the west side of the Sanctuary
Cath Fenimore Brown, for selecting the artistic slides that inspire us during Sunday Worship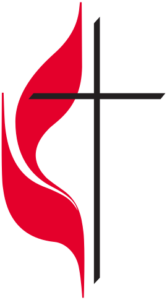 Community Advocacy
     Sometimes it feels like advocacy is a lonely, thankless task, so it is important to recognize and celebrate successes when they happen. In the past few weeks, Governor Newsom has signed over a dozen bills addressing various facets of our state's housing and homelessness crisis. Although it has many causes, one undeniable factor that drives people into homelessness is the lack of affordable rental and ownership housing. Newsom has signed bills to force cities and counties to increase housing density and permit accessory dwelling units, limit rent increases, provide greater protection against unjust evictions, and prevent landlords from refusing to rent to people with Housing Choice Vouchers, to name just a few. Each of these alone will not solve the crisis, but taken together, represent significant progress.
     Sacramento ACT, of which St. Mark's is a member, has a very active group focused on ending homelessness in our region. The group meets at
St. Mark's on the third Friday of each month at 10:00am, and you are welcome to attend. To help people stay informed and up-to-date, Rick Eaton  produces a weekly email summary of homelessness and housing news; to subscribe, send Rick an email at rick.melvin.eaton@gmail.com.
 Tell Congress: Protect Refugees 
         As a United Methodist, church teaches that "Migrant rights are human rights" (cf. United Methodist Church Resolution #6025 Globalization and its Impact on Human Dignity and Human Rights). The United Methodist Church reminds  everyone "Christians do not approach the issue of migration from the perspective of tribe or nation, but from within a faith community of love and welcome" (cf. United Methodist Church Resolution #6028 Global Migration and the Quest for Justice).
     Update: "In 2020, a ceiling of 18,000 has been set effectively gutting refugee resettlement (in 2019 it was 30,000). The president has also signed an executive order that clears the way for state and local governments to block refugees from their communities."
     Your Senators and Representative need to hear from you why refugee resettlement in the U.S. is important as a matter of justice.
     Please email through this source: www.umcjustice.org/what-you-can-do/advocacy/take-action/stand-with-immigrants-and-refugees
Compassion Village Update
     Much progress has been made at Compassion Village the tiny home community for the chronically homeless people of Sacramento. Last year a team from St. Mark's built a tiny house on wheels for Compassion Village on the grounds of St. Mark's. The house was completed and brought to Compassion Village in April of 2018. At that time, it was the 5th tiny house to be built for Compassion Village of Sacramento and now there are 16 tiny houses! The grounds of Compassion Village have begun to flourish with trees, plants, outdoor decks, organic gardens and gathering spaces for the residents. All of these improvements have been designed to give the residents a place where they can find refuge from the street, begin to heal and to create a new family they can belong to, a place to finally call home. This solution to homelessness is being built by God's churches in Sacramento and is hoped to be a tangible manifestation of Christ's love. They have made a good start but there is still much work to be done if they are going to be successful. Similar communities are beginning to work at a few other cities across the country. Won't you please help make this happen? Opportunities to volunteer are abundant! To find out more or to sign up for a shift, please contact Jeff Adams at afa@surewest.net. For more information is visit www.compasionvillage.org.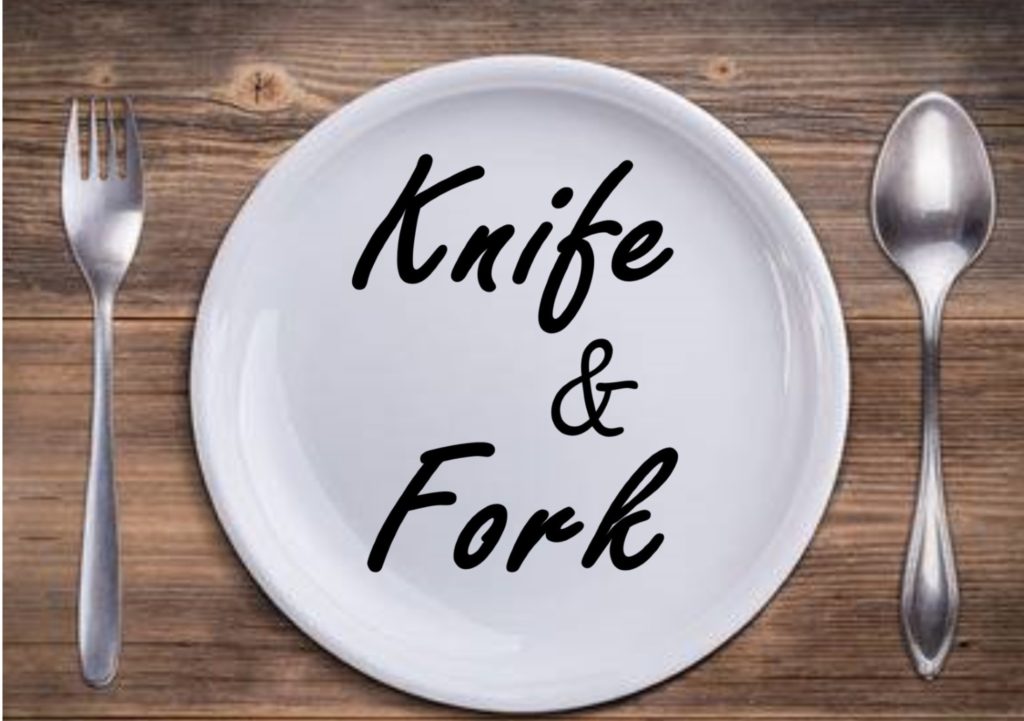 United Methodist Women Knife and Fork
The  Knife & Fork Group will be going to the Noble Vegetarian Restaurant, 5049 Ste A College Oak Dr., Sacramento on Thursday, November 6. Meet in E-5 (Library) at 11:45am to carpool to the restaurant.  Please RSVP to 916.481.0418.
Reminder: The December Knife & Fork group will have their annual Christmas outing at Casa Garden Restaurant, 2760 Sutterville Road. Sacramento, Friday, December 6, at the 1:15pm seating. The cost is $20 and includes entree, beverage, dessert, tax and gratuity.
 The menu is Lemon Chicken with tangy Citrus sauce served over Vegetable Orzo. Dessert is Chocolate Mint Sin. Shrimp Caesar Salad entree is available. All are welcome! Bring a guest. This is an enjoyable way to start the Christmas season.
RSVP to Joyce Estes 916.481.0418. To carpool, meet in Room E-5 (Library) at 12:15pm.
Prepayment is requested!
Thank You For Caring
      For many years, St. Mark's United Methodist Church has been committed to helping the Food Insecure in our community.  Volunteers show up monthly at Loaves and Fishes and the St. Mark's Community Breakfast, and twice weekly at the St. Mark's Food Closet, to serve our neighbors in need. None of these outreach projects would be the success they are without volunteers.  Thank you to everyone who has made Loaves & Fishes, Community Breakfast, and the Food Closet a priority.
     However, a special thank you needs to go to the many non-St. Mark's persons who show up on a regular basis to keep these ministries running: 
     The Community Breakfast, which serves a hearty meal on the last Saturday of each month, is blessed with the generosity of Jan Posner (who has taken on the role of one of the organizers and regular leads and prepares decorative menus as well as desserts each month), Kathy Ryan and Sue Skinner.  Georgia Henson, Sara Michelle, and Vera Weise also have lent a hand.
     The St. Mark's Food Closet, which distributes food every Tuesday and Saturday, gratefully acknowledges the time Lori Atardi gives, (every Tuesday and more if needed), along with Vera Weise, Sharron Metsner, Liam Kaschner (grandson of Roger and Carol Stoughton) and Kyla Talusik (granddaughter of Barbara Marshall) who are regular, monthly volunteers.
     Serving at Loaves and Fishes has been a cooperative endeavor with Elk Grove UMC for over 35 years, where meals are either prepared or served the 4th Saturday of every month.  Melanie Loo, retired college professor, joined the Loaves and Fishes team many years ago and her dedication and leadership makes each month a success. Annie Andrighetto and Marielle Moyer are also occasional volunteers.
     If you, family or friends are interested in joining these dedicated people in reaching out to help the community's hungry, please contact the church office (916.483.7848).     

from Dick and Jan Dell, WiSh Coordinators
This is to update you on the Sacramento County Winter Shelter (Wish) program. First Steps  is submitting their proposal to operate the new Shelter. The site of the 24 hour, year round shelter will be near Loaves and Fishes.
St. Mark's has agreed to work with First Steps on identifying ways the Faith Community can still be involved. Consensus is that the model used for Loaves and Fishes would enable the Faith Community to be involved but not to the extent it has been in the past. St. Mark's and many others provide volunteers once a month for lunch at Loaves and Fishes. Volunteers may help prepare the meal and/or serve. There may be some other volunteer opportunities as well. This shelter is scheduled to begin in January 2020.
Also, Arden-Arcade HART is working with Carmichael HART this winter, helping to provide volunteers.  This is a much smaller shelter serving 25 to 30 people who are currently homeless in Arden-Arcade-Carmichael. This is scheduled to begin the end of December or first of January and will operate about 9 weeks to rotating shelters.  There will be volunteer opportunities during this shelter, but St. Mark's will not be used as a shelter site this year.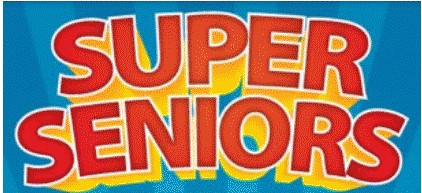 Super Seniors will be sharing Thanksgiving favorites: bring and/or tell about your favorite Thanksgiving recipe, food, or event. Or just come and be thankful, with a potluck dish to share and your own tableware on November 14, at 12:30pm in Wesley Hall. Hope to see you there!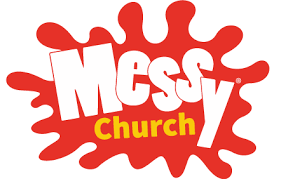 Messy Church is a once-a-month, Saturday evening time of activities for all ages, fellowship, and celebration, capped off with a shared meal. Messy Church continues to meet on the first Saturday, from 5:00pm to 7:00pm, in Grace Café.
     The Messy Church program is a way of connecting individuals and families to the Christian faith by focusing on fun, fellowship, creativity, hospitality, and celebration. Messy Church offers Christ centered values for all ages. It provides a wonderful option for people who find it uncomfortable on Sunday morning and those looking for an alternative worship experience.     Visit www.stmarksumc.com/Messychurch for more information.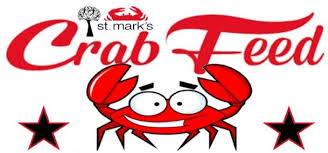 Save the date St. Mark's Crab Feed is on February 29, 2020!  The fun will happen at The La Sierra Community Center 5325 Engle Road, Carmichael. If you would like to help with this year's event, please contact Tom Grant at tandcgrant@sbcglobal.net"
Copyright © 2019 St. Mark's UMC, All rights reserved.
Our mailing address is:
St. Mark's UMC
2391 Saint Marks Way
Sacramento, CA 95864-0626