Moon Lecture Series
2019 Moon Lecture Series: Provocative, progressive & enlightening
The Bob and Dorrie Moon Lecture Series showcases contemporary insights from dynamic speakers and progressive Christian authors and community leaders. Bob and Dorrie endowed this forum as a gift and challenge to the Sacramento community to think critically and act ethically on important issues of our time.
Purchase Moon Lecture tickets »
On the landing page of the link above, scroll to the bottom of the page for Moon Lecture tickets.
NOTE: Advance ticket sales often sell out. When they do, tickets and admittance may become available on the day of the event in the Lobby.
About the Rev. Bob Moon
by Robert D. Dávila/Sacramento Bee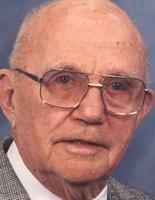 An influential voice for social justice, the Rev. Robert Warr Moon marched with the Rev. Martin Luther King Jr. The former pastor of St. Mark's United Methodist Church in Sacramento died June 2 after a brief illness, his family said. He was 95.
The Rev. Moon preached the Gospel and spoke out for peace and social equality as a minister for more than 65 years. He worked in the Bay Area and Fresno before leading St. Mark's United Methodist Church from 1966 to 1974. He retired from active ministry in 1981 but continued serving part time at churches.
He put his faith into action as a champion for controversial causes. Amid the anti-communism fervor of the 1950s, he led a successful legal fight against a California law requiring churches to sign loyalty oaths. He joined clergy who marched for civil rights in 1965 with King in Selma, Ala., and he walked arm-in-arm with King at a march for fair housing in Fresno.
He protested the Vietnam War in the 1970s and spoke out against the nuclear arms race in the 1980s. He challenged his fellow Methodists as an early advocate for ordination of gays and lesbians.
Although his liberal views prompted dissent among conservative believers, the Rev. Moon "never backed down," said the Rev. Faith Whitmore, senior pastor of St. Mark's United Methodist Church.
"The way Bob understood the Gospel of Jesus was all framed in terms of what is just and fair," Whitmore said. "Even when it was very unpopular, he was a prophet."
The Rev. Moon was born in 1916 in Bakersfield to Ruby and Leonard Moon. His beliefs took shape during the Great Depression, when his family relied on his mother's job as a nurse after his father's carpentry work dried up.
"My dad figured out that women made a significant economic contribution to society, and when he saw they were marginalized or paid less than men, that didn't sit right with him," said his daughter, Sandra Farley. "He was always one for fairness."
The Rev. Moon earned an economics degree at UC Berkeley and worked for General Electric Corp. before becoming a minister. He earned a divinity degree at Boston University School of Theology.
He began working at Park Presidio Methodist Church in San Francisco in 1945. He was assigned to First United Methodist Church in San Leandro in 1953 and First United Methodist Church in Fresno in 1960. After serving as a pastor in Sacramento, he retired from active ministry at Central United Methodist Church in Stockton and settled in Sacramento.
He held leadership roles in national religious and social justice groups, including the United Methodist Church, the National Council of Churches and the American Civil Liberties Union. The Rev. Moon was married for 72 years to the former Doris Tallmadge. He was predeceased by son Lawrence.
He enjoyed woodworking projects and relaxing with his wife at their Camp Sierra cabin. They later sold the property to endow the Moon Lecture Series at St. Mark's church, which draws prominent liberal authors and activists to speak on ethical issues.
"He was so proud of the lecture series," Whitmore said. "His legacy will live on through that."
2020 Speakers
Terry E. Brown
Superintendent of Fort Monroe National Monument, Long-time veteran of National Park Service (NPS), Organizer of the commemoration of the 400th Anniversary of the arrival of the first enslaved Africans in English North America (August 25, 2019).
2019 Speakers
JOSE ANTONIO VARGAS
Pulitzer Prize-Winning Journalist, Acclaimed Filmmaker,
Advocate, and Leading voice on immigration issues
Read more about Jose Antonino Vargas »
View the Jose Vargas Lecture on St. Mark's YouTube »
DR. JULIANNE MALVEAUX
Labor economist, noted author and colorful commentator. Commentator on CNN, BET, PBS, MSNBC, NBC, ABC, C-SPAN and others. Currently writes a weekly column for the National Black Press Syndicate.
Read more about Dr. Julianne Malveaux »
View the Dr. Julianne Malveaux Lecture on St. Mark's YouTube »
YAMICHE ALCINDOR
American journalist who currently is the White House correspondent for the PBS Newshour program. Political contributor to NBC News and MSNBC. She has worked as a reporter for The New York Times and USA Today.
Read more about Yamiche Alcindor »
View the Yamiche Alcindor Lecture on St. Mark's YouTube »
RUKMINI CALLIMACHI
New York Times foreign correspondent and three–time Pulitzer Prize finalist. Became the go-to reporter on the Islamic State. Awarded the
2018 Peabody Award for her podcast "Caliphate."
2018 Speakers
JOE E. MADISON
Human and Civil Rights Activist, Groundbreaking Radio Personality
on Sirus XM's Urban View. Known as "The Black Eagle."
APRIL RYAN
White House Correspondent, Political Analyst on CNN
Board Member White House Correspondents Association
Member of National Press Club
JIM WALLIS
President/Founder of Sojourners a faith-based organization
Best-selling author, public theologian, national preacher and social activist, international commentator on ethics and public life
HOLLY NEAR
with Jan Martinelli and Tammy Hall
American Singer Songwriter, Teacher, Actor, and Activist for Social Change
MARIA HINOJOSA
30-year career as Emmy-Winning journalist reporting for PBS, CBS, WNBC, NPR, Author
First Latina in many newsrooms, anchor and Executive Producer
2017 Speakers
Chairman David Archambault, II
Tribal Chairman of Standing Rock Indian Reservation, Global Leader for Indigenous People's Rights, Recently Named a "Leading Global Thinker of 2016" by Foreign Policy Magazine
Read more about Chairman David Archambault, II »
Nancy Giles
CBS Sunday Morning contributor, Comedian, Actress and Self-described "Accidental Pundette"
Rev. Dr. William J. Barber, II
President of "Repairers of the Breach", Architect of "Forward Together Moral Movement", National NAACP Board of Directors, 2015 Recipient of the Puffin and Franklin D. Roosevelt Four Freedoms Awards
Read more about Rev. Dr. William J. Barber »
B. D. Wong
Award-winning actor, Activist, Winner of GLADD Davidson/Valenti Award and Advocate for the "It Gets Better" campaign
2016 Speakers
Barry Scheck
Attorney, DNA expert and co-founder of the Innocence Project
Read more about Barry Scheck »
Clint Smith
Award-winning teachers, acclaimed spoken word poet and featured TED Talks speaker
Eugene Robinson
Pulitzer prize-winning columnist for the Washington Post and political analyst for MSNBC
Read more about Eugene Robinson »
Laura Nirider
Clinical professor of law and co-director of the Center on Wrongful Convictions of Youth at Northwestern University of Law in Chicago and profiled on Netflix Global Series: Making a Murderer
2015 Speakers
Senator Maria Chappelle-Nadal
A leading voice and advocate during the community unrest in Ferguson, Missouri.
Read more about Senator Maria Chappelle-Nadal »
Taylor Branch
Author of the landmark narrative history of the Civil Rights era, "America in the King Years."
Read more about Taylor Branch »
Michele Norris
Author of the best-selling memoir, "Grace of Silence", and NPR Host Special Correspondent.
Read more about Michele Norris »
Jessica Jackley
Author of "Clay Water Brick" and co-founder of KIVA, the world's most successful micro-lending site.
Video Archives Compliments of Media Edge
Rev. Dr. William J. Barber II, recorded November 2017
Standard https://archive.org/details/MediaEdge655
High definition https://archive.org/details/SavingTheHeartAndSoulOfOurDemocracy
David Archambault, recorded September 2017
https://archive.org/details/MediaEdge648
Eugene Robinson, recorded November 2016
https://archive.org/details/MediaEdge605
Barry Scheck, recorded September 2016
https://archive.org/details/MediaEdge600
Senator Maria Chappelle-Nadal, recorded September 2015
https://archive.org/details/MediaEdge547
Angela Davis, recorded December 2014
https://archive.org/details/MediaEdge502
Dr. Joycelyn Elders, recorded September 2014
https://archive.org/details/MediaEdge495
Rev. Frank Schaefer, recorded May 2014
https://www.youtube.com/watch?v=Ofp6lbWH_zs
Chris Hedges, recorded November 2013
https://archive.org/details/MediaEdge447
Moris Dees, recorded September 2013
http://archive.org/details/MediaEdge438
Naomi Tutu, recorded March 2012
http://archive.org/details/AH-media_edge_363
Rabbi Michael Lerner, recorded February 2012
http://archive.org/details/MediaEdge385Sept2224
Amy Goodman, recorded January 2012
http://archive.org/details/AH-media_edge_353
Daniel Ellsberg, recorded September 2011
http://archive.org/details/AH-Media_Edge_342