This Week at St. Mark's
A weekly message from Pastor Alan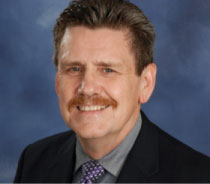 Please extend love and sympathy to the families that recently lost a loved one.
The family of Barbara Peterson
and
The family of Shirley Reese 
Please keep these families and friends in your prayers.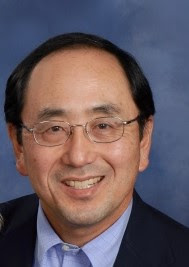 Staying Healthy—Mind, Body, and Spirit
Health message from Dr. Neal Kohatsu
The COVID-19 pandemic is a global challenge that is by nature and scope, unprecedented. Thus, it is not surprising that fear and uncertainty in this environment can provoke stress at the individual, community, state and national levels. It is important, therefore, for each of us to do what we can to manage these stressors by optimizing our health in all of its dimensions—mind, body, and spirit. While these aspects of health overlap and interplay, we will consider them, individually.
You can start the with the "Body," considering physical health. All of the recommendations that you have heard from the CDC still apply:
-Wash your hands with soap and water or use alcohol gel when you can't;
-Stay home as much as possible; in spite of what you see at some news conferences, maintain 6 feet of distance when you must leave home for essentials such as food and medications;
-Cover sneezes and cough with an elbow; or, use a tissue and discard, immediately;
-Disinfect surfaces that may have been contaminated.
Let's turn to the "Mind," or the mental component of overall health. Many people find that they benefit from practicing mindfulness or meditation to deal with the stresses of ordinary life and also to manage these extraordinary circumstances. There are a number of free resources on the Internet. A paid membership site that many people like is, "10% Happiness" that was started by a journalist for the weekend edition of Good Morning America. Another activity that helps many people manage stress, depression, and uncertainty is walking or hiking, particularly in nature. In spite of the general public health directive to stay home, walking (while maintaining 6 feet of distance in public) is encouraged by public health professionals for mental and physical health. Also, if you have a dog, she or he still needs a daily walk.
Finally, let's consider the "Spirit," as the third aspect of overall health. Prayer is always an important practice, but especially when you are in a place of fear or uncertainty. How about taking time to read scripture? There are so many passages in the Bible that can provide comfort for situations just like this. I, like so many, turn to the 23rd Psalm. You can address your spirit in many other ways. For example, even with the many challenges that have appeared so suddenly, perhaps you can also express gratitude for the blessings you have. Perhaps, you might be thankful for family, pets, shelter, or food. You can also lift your spirit by helping others. Is there a family member, friend, neighbor, coworker, or someone you don't know that well, that you could call, text, or e-mail? I know the messages of this type that I have received, have been quite uplifting for me. Do you know of a senior or perhaps someone with a disability who might not be able to pick up food or medicine for themselves? When you go to the grocery store or pharmacy, perhaps you could pick up items for them. You can deliver those items while maintaining social distancing at the front door. Finally, a suggestion that has not received sufficient attention. Due to the broad public health directives on increasing social distancing, blood donations have dropped off precipitously, endangering the lives of patients including those who have sustained major trauma and individuals with chronic disease. According to the FDA (Federal Food and Drug Administration which oversees the nation's blood supply), blood donation can be done safely even in the midst of COVID-19 as physical and screening precautions around blood donation are already part of standard operating procedure. It is still safe to donate blood and there is a critical need.
Be safe and take of yourself and others.